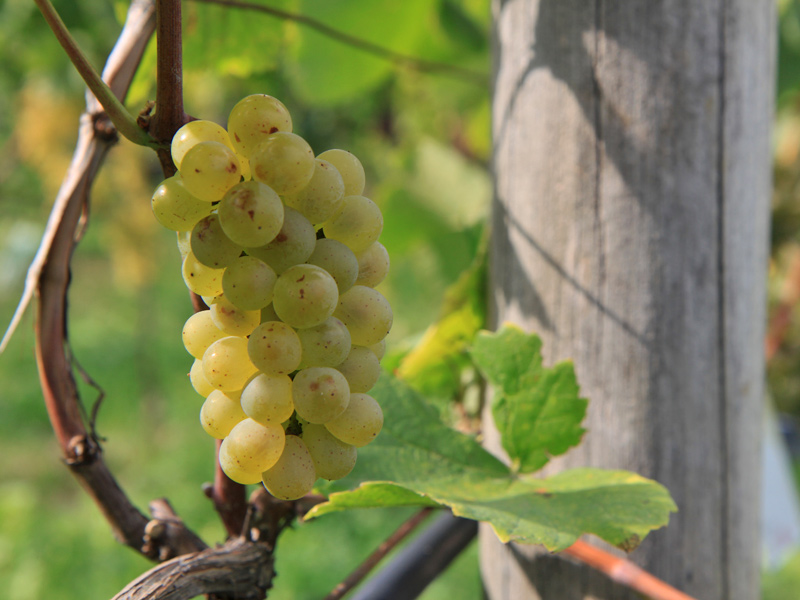 DOC Piemonte (tipologia spumante)
(d.o.c. D.M. 22/11/1994)
The wine regulations concerning Piemonte (sparkling style) impose that it presents the following characteristics when it is released for marketing:
Colour
straw yellow
Bouquet
characteristic and fruity
Flavour
tasty and characteristic
Minimum total alcoholic content by volume: 10,5%
Minimun total acidity: 5‰
Sugar-free extracts: 17 g/litre.
The indications "Pinot Blanc", "Pinot Gris" or "Pinot Noir" are allowed on the label when the amount of one of these varieties constitutes at least 85% of the blend.
Towns
where it's produced
DOC Piemonte (tipologia spumante): Vines
The DOC Piemonte (tipologia spumante) is a single varietal wine, and therefore can be made exclusively by Chardonnay grapes
Sparkling wine made from grapes composed of the following vine varieties Chardonnay and/or Pinot Blanc and/or Pinot Gris and/or Pinot Noir.
Originating in France, this vine is now grown all over the world. It is a vigorous, consistently productive species, which sprouts very early, with strong shoots. It grows in all types of soil, particularly clay, limestone or marl, and all types of climate – provided they are not wet – and is very resistance to chlorosis. The fruit ripens in... you can read more about Chardonnay here.
Recipes
to pair with DOC Piemonte (tipologia spumante)