Priocca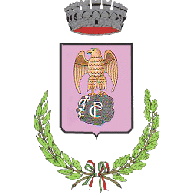 Built between two rivers, the Borbore and the Tanaro, the town stands on the hill that separate the Roero from the plan along the Tanaro river.
The tall bell tower (40 meters) of the parish church of santo Stefano, built in a neogothic style at the beginning of the twentieth century, is Priocca's distinctive mark.
Interesting are the old church of san Vittore and the chapel of san Silvestro, referred to in a document dating back from the year 1242.
The patronal fair is held at the end of August.
History
Priocca was founded as a camp for a Ligure tribe.
In the Middle Ages it assumed its present name, originally "Predoca", and was involved in the endless wars between the towns of Alba and Asti and the feuds of Roero.
Around the year 1000 it was owned by the bishop of Asti, then by the "de Govono".
Later divided between many lords at a time, in 1275, after its lords had been won by Asti, the main part of it became a possession of the Roero family.
In 1462 Priocca became a part of the properties of the Damiani di Castellinaldo family.
Events
in Priocca and around
Un affascinante appuntamento sulle colline del Roero per assaporare le magiche atmosfere natalizie e visitare luoghi davvero speciali
Eat & Sleep
in Priocca and around
Are you planning a trip in the Langhe region?
Let us help you design the perfect vacation, and live your stay like a true insider
Ask us
For advice
Free Service
Ask us
For advice
Free Service
If you want locals people's guidance, and to plan your vacation in autonomy, fill out the form below. Tell us what you love and leave for an unforgettable trip!
Fill in the form
reporting your interests and preferences
Receive our suggestions
directly into your inbox
And if it's not enough
we'll design a personalized trip!