Priocca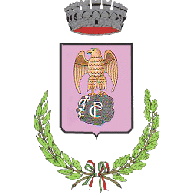 Built between two rivers, the Borbore and the Tanaro, the town stands on the hill that separate the Roero from the plan along the Tanaro river.
The tall bell tower (40 meters) of the parish church of santo Stefano, built in a neogothic style at the beginning of the twentieth century, is Priocca's distinctive mark.
Interesting are the old church of san Vittore and the chapel of san Silvestro, referred to in a document dating back from the year 1242.
The patronal fair is held at the end of August.
History
Priocca was founded as a camp for a Ligure tribe.
In the Middle Ages it assumed its present name, originally "Predoca", and was involved in the endless wars between the towns of Alba and Asti and the feuds of Roero.
Around the year 1000 it was owned by the bishop of Asti, then by the "de Govono".
Later divided between many lords at a time, in 1275, after its lords had been won by Asti, the main part of it became a possession of the Roero family.
In 1462 Priocca became a part of the properties of the Damiani di Castellinaldo family.
Events
in Priocca and around
Eat & Sleep
in Priocca and around

Str. S. Vittore, 28, 12040 Priocca, CN, Italia
Discover ↝


Via Roma, 3, 12040 Baldissero D'alba CN, Italia
Discover ↝

SP241, 9, 12066 Monticello d'Alba CN, Italia
Discover ↝