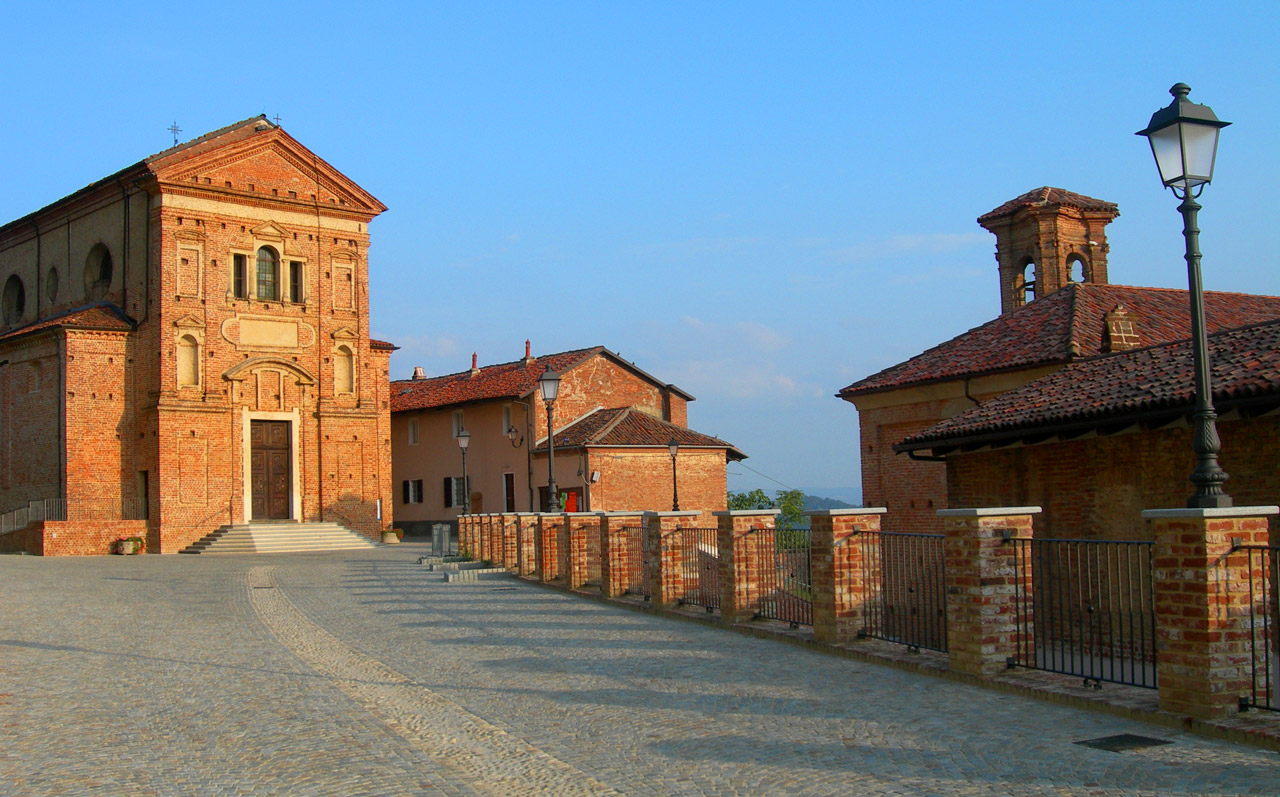 Santo Stefano Roero
The town stands on a small hill, on the top of the Rocche.
The one tower, built for the Biandrate family in 1217, is now in half, because the hill on which it stood sloughed, and ruined its structure.
The parish church of Santa Maria del Podio has been built in 1642.
Interesting is the altar dedicated to S. Stefano de Anterisio, in a small church built in 1724 between the Lunghi and the Aiello valleys, on an ancient pagan sacred place.
It today is a national monument, because of its structure, typical of small country churches.
On the road to Carmagnola, the wild woods attract the tourists to take pleasant walks in them.
In the middle of June there's the "Roero DOC Fair".
History
A little treasure of a hundred and fifty golden coins has been found here, and is a sign of the Roman presence in this place in the period after the civilian wars.
After the year 1000 the town is referred to more often, especially since the moment when the Biandrate family, lords of this town, tried to widen their power by conquering Anterisio; the bishop of Asti's reaction was sudden: he defeated them and seized all their properties.
Santo Stefano Roero was then given to many families, among which the Roero.
Events
in Santo Stefano Roero and around
Eat & Sleep
in Santo Stefano Roero and around
Santo Stefano Roero, Province of Cuneo, Italy
Discover ↝


Castello di Govone, Piazza Vittorio Emanuele, Govone, CN, Italia
Discover ↝

Piazza Vittorio Emanuele, II, 2, 12040 Ceresole Alba CN
Discover ↝


SP241, 9, 12066 Monticello d'Alba CN, Italia
Discover ↝