Alla Rosa Bianca Typical tavern
Business Hours
18:30 → 2:00
Open at lunch on Sundays
Closing Day
Mondays and Tuesdays
Alla Rosa Bianca is a typical tavern and winery in Santo Stefano Roero, just a walk away from Canale among the Roero hills, not far from Langhe and Monferrato.
Upon entering, you can't help but notice the wooden counter and the selection of high quality spirits and liqueurs, while on your right and left you'll see two rooms, small in size but uniquely intimate and warm.
The atmosphere
The rustic atmosphere and the traditional Piedmontese cuisine make it the perfect place for those who want to taste the territory's flavors in an informal yet elegant, quiet and familiar environment.
If you choose to have an aperitif you can enjoy rich platters with cold cuts, salamis and cheeses accompanied by a wide selection of wines, all made strictly from local producers.
During winter you can keep warm by the fireplace and the putagé (wood stove), whereas during the warm seasons you can enjoy the charming outdoor area in the courtyard, in total relaxation.
The Kitchen
The menu changes every week and offers dishes with seasonal fruit and vegetables.
The ingredients are always chosen with care: the bread is made of sourdough and durum wheat flour, the pasta is strictly homemade and the best quality meat is purchased from local butchers.
The tasting menu, at 30 €, excluding wine and beverages, includes:
a mixed antipasto
a pasta dish
a second dish
dessert
The wine list is dedicated to the local producers; a careful selection that boasts more than sixty of the best Roero labels.
And a wide and careful selection of liqueurs and spirits satisfies the most demanding palates.
Tasting Menu
Starting at 30€
Wine by the Glass
Starting at 3€
Special Menu
Vegetarian: Upon Request
Vegan: Upon Request
Celiac: Upon Request
The evenings
Alla Rosa Bianca is the ideal place for those who wish to enjoy a simple glass of wine.
Even when you're not hungry, this is the ideal place for an evening out with friends, or for a light aperitif.
Two Wednesdays a month, we host small acoustic concerts organized with both local and non-local musicians, including genres ranging from blues to songwriters, from folk to popular music.
During the summer, the outdoor space comes alive with special evenings and DJ sets.
The perfect spot
Rustic atmosphere and informal environment, but at the same time elegant and quiet: these are the ingredients that make this place unique.
Prices & Services
Menu and wine by the glass
Prices
Tasting menu → starting from € 30 per person
Wine by the glass → starting at € 3
Services
Pets Allowed Parking Lot Garden Cafeteria
Valle dei Lunghi, 27, Santissima Trinità, 12040 Santo Stefano Roero
Discover ↝

Castello di Govone, Piazza Vittorio Emanuele, Govone, CN, Italia
Discover ↝

Via Cuneo, 1, 12040 Vezza d'Alba CN, Italia
Discover ↝


Castello di Guarene, Guarene, CN, Italia
Discover ↝


Via Evaldo Cassinelli, 1 12050 Castagnito
Discover ↝

Via Roma, 3, 12040 Baldissero D'alba CN, Italia
Discover ↝
Alla Rosa Bianca
Typical tavern
Alla Rosa Bianca
Typical tavern
For information and reservations fill out the following form, you will be contacted as soon as possible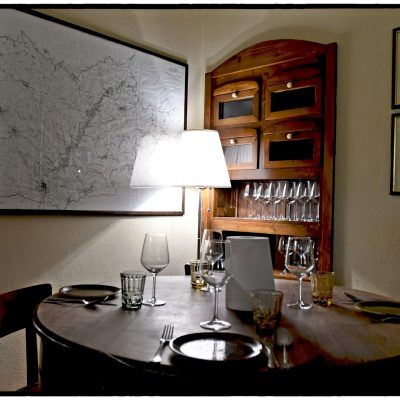 Alla Rosa Bianca Typical tavern
Business Hours
18:30 → 2:00
Open at lunch on Sundays
Closing Day
Mondays and Tuesdays