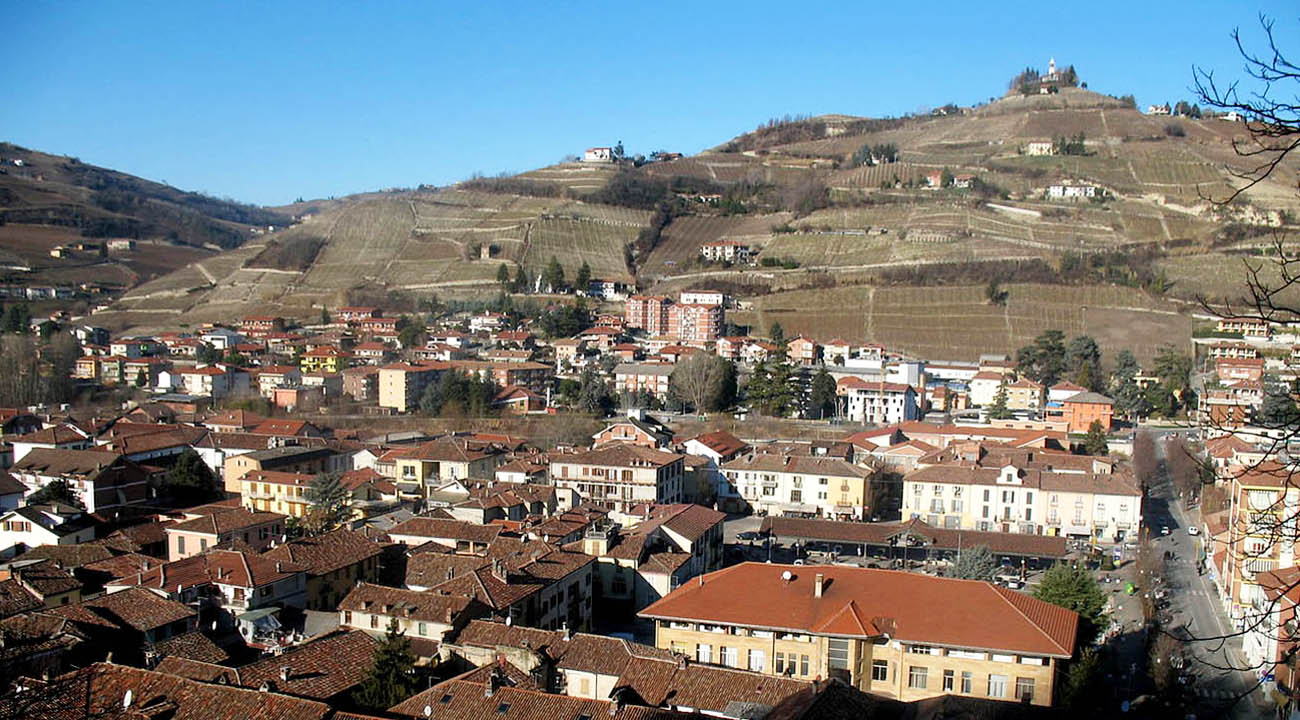 Santo Stefano Belbo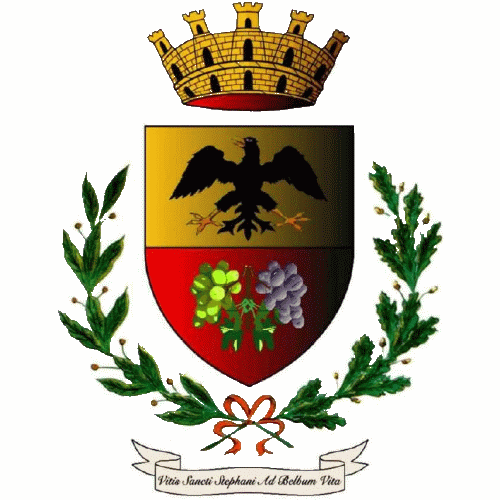 Santo Stefano Belbo, a little bigger than 23 square km, stands on the border of the Langhe, in a hilly area.
The ground is made of calcareous and sandstone land.
The town stands on a hill, 175 meters high on sea level, while on both the sides of the river the ground rises up to 590 meters, where the Falchetto village stands.
Interesting are the impressive ruins of the romanic abbey of San Gaudenzio, near the Moncucco hill. It reminds of the period when the benedictine monks used to farm teh land and offer the products to the Virgin Mary and give shelter to the pilgrims.
Beautiful is also the sanctuary of Moncucco, dedicated to the Madonna della Neve.
The town's coat of arms remind of the importance of grapes production: on them is represented the vineyard, giving birth to the town.
The most famous citizen of S. Stefano Belbo is Cesare Pavese, whose house hosts today an important museum.
History
Santo Stefano Belbo was probably built right after the year 1000, though there are traces of an older village, built as a strategic check point on the road of the Belbo valley.
There surely was a Roman village there: it also had a fortified military building to control the road from the sea to Asti and Alba.
In the Middle Ages a castle was built on S. Libera hill, and a Benedictine monastery (S. Gaudenzio) in the place where an ancient temple had been.
The Benedictine monks taught the local people how to farm grapes.
S. Stefano Belbo was quite important in the feudal period; one of the towers of the ancient castle is still standing.
Events
in Santo Stefano Belbo and around
La proposta enogastronomica del ristorante die Bersaglieri per Natale
Eat & Sleep
in Santo Stefano Belbo and around
Are you planning a trip in the Langhe region?
Let us help you design the perfect vacation, and live your stay like a true insider
Ask us
For advice
Free Service
Ask us
For advice
Free Service
If you want locals people's guidance, and to plan your vacation in autonomy, fill out the form below. Tell us what you love and leave for an unforgettable trip!
Fill in the form
reporting your interests and preferences
Receive our suggestions
directly into your inbox
And if it's not enough
we'll design a personalized trip!