Business Hours
Friday → Sunday 10:00 a.m. → 10:00 p.m.
Closing Day
Monday → Thursday
Holidays
January 10 → February 10
La Casa di Babu represents a mirror of biodiversity in the heart of Alta Langa.
Located in Lequio Berria, it tells the authentic story of an area naturally suited to agriculture. Here, alongside the hazelnut groves (certified organic) you can find ancient varieties of fruit trees, woods and meadows.
The philosophy is to feel good, seeking the most sincere form of serenity through food and close contact with nature. Manuela and Paolo, after a decade of working in the service of agrifood supply chains, choose to get involved, bringing to the table stories of selected producers and ingredients with authentic flavors.
Here, aesthetics really give way to quality. On the beautiful cutting boards – which are also artisanal – they serve the work of brave and stubborn farmers in Piedmont, between the Langa and the Alps.
Casa di Babu is ideal for those looking for an exclusive solution, tailored both to families with children thanks to the play area and animals, and to food, outdoor and nature enthusiasts. Also perfect for bachelorette and bachelor parties.
Products
Fresh ingredients from the garden, a farm, a desire to enjoy nature together
At La Casa di Babu one is part of a large family. In addition to little Aurora and Elisa, Manuela and Paolo's daughters, there are donkeys, geese, rabbits, cats and chickens. All fully integrated into the surroundings and free to live outdoors with the humans.
It is always good to be careful when you reach the entrance by car: a donkey might graze in the garden or the hens, anarchic, might be resting in the shade of the pines.
This charming farmstead in the Alta Langa lends itself as a gathering place, a space in which to slow down, eat food that is good for the soul and body, and reconnect with the most unspoiled nature.
Products of own and others' production
Every food served at La Casa di Babu is made with ingredients from the garden or from small local farms. At the end of the meal it will be possible to buy some of these ingredients: chestnuts, hazelnuts, wine, etc.
Gastronomic proposals and activities
Picnic served at the table? Pizza tasting? Or why not, even a cheesemaking class?
La Casa di Babu offers authentic experiences, gastronomic itineraries accompanied by anecdotes, stories of cheesemakers, millers and farmers who have always chosen respect for the land and people.
Food can be consumed in picnic areas equipped and cared for by the family with table service, in the shade of hazelnut groves, directly in the open air or in a take-away version.
During the colder seasons, a rustic stone cottage with a fireplace and an open oven is available.
Picnic → € 32.00 per person
You can choose a picnic consisting of a selection of flatbreads, cheeses, omelets, various breads, desserts and wines.
Everything will be served to you at your table by Paolo and Manuela, with tableware and the necessities for the meal, or in a basket for those who wish to consume it elsewhere.
Pizza tasting → € 22.00 per person
An alternative is the Alta Langa Giro-pizza, made exclusively with flours from ancient grains.
The pizzas are baked in the stone oven, inside the family rustico.
Cheesemaking workshop → €40.00 per person
Step into the shoes of a cheesemaker for a day with a "hands on curd" workshop: in collaboration with the Rabbia dairy you can make your own cheeses from A to Z.
An educational and fun activity for all ages.
Other activities
For enthusiasts, Vermouth, chocolate and blue cheese tastings can be booked, as well as breakfasts, snacks, aperitifs... La Casa di Babu also lends itself to yoga sessions. creative writing workshops and outdoor massage.
Services
Pets Allowed Direct Sales WiFi Kids Games / Playground Parking Lot Garden Caravan Parking
La Casa di Babu, SP281, Lequio Berria, CN, Italia
Discover ↝

Via Ravina, 12070 Gottasecca CN, Italia
Discover ↝




Via San Giovanni Battista 3 12054 Cossano Belbo
Discover ↝


For information and reservations fill out the following form, you will be contacted as soon as possible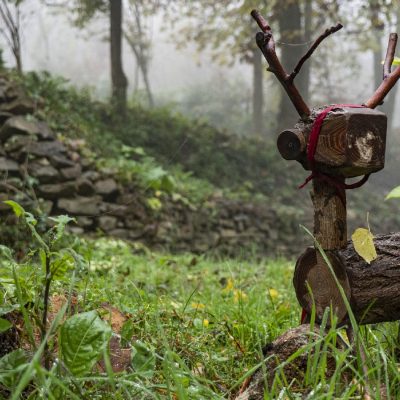 Business Hours
Friday → Sunday 10:00 a.m. → 10:00 p.m.
Closing Day
Monday → Thursday
Holidays
January 10 → February 10