Business Hours
9:00 → 19:00
We are located on the hill of Moncucco in Santo Stefano Belbo, an area renowned for the production of Moscato, the sweet wine par excellence of this area of Langhe.
The company was founded in 1988 by Piero Gatti, a man with a great passion for his work and linked to a long farming tradition.
Since 2000, the management has been all-female: Barbara is in full-time charge of all processes from vineyard to bottle.
The Wines
Production focuses on sweet wines characteristic of the area.
The flagship product is Moscato, a sweet and sparkling wine with a fine and penetrating aroma.
The flavor is fresh and addictive, goes well with all kinds of desserts, great for all party times.
Another sweet wine produced by the winery is Brachetto, among the oldest grape varieties in Piedmont and always considered an elegant red.
Bright purple in color, with hints of rose and geranium, Brachetto finds its perfect match with fruit desserts.
Finally, Vignot, a muscat passito made from grapes from a small vineyard (in Piedmontese, a vignot in fact) left to dry on the vine and on racks until late October.
Table wines
In addition to the sweet wines, Rita and Barbara have added a small production of reds.
The Violetta is a still Freisa, with rather developed tannins, ideal with cheeses and cured meats; while the Verbeia, a blend of Freisa (20 percent) and Barbera (80 percent) to be paired with first courses and red meats.
With the magnificent 2016 vintage, they also decided to make a dry white wine: the 2 Gatti: light and pleasant composed of 85 percent Furmentin (a grape from the Favorita family, typical of the area) and 15 percent Moscato, which gives a slight note of aromaticity, especially on the nose.
And finally, three grappas made from the distillation of the company's pomace are offered: Moscato, Brachetto and Freisa.
Produced Wines
Piemonte Moscato DOC
Piemonte Brachetto DOC
Vino Passito Vignot
Agricultural Method
Integrated pest management
Visits & Tastings
Barbara will introduce you to the secrets of her work.
On fine days, the visit begins with a walk through the vineyards to observe the vines and the surrounding landscape.
We continue to the winemaking rooms to learn about the wine production process and then move on to the most anticipated moment: the tasting.
Barbara will guide you through the tasting to help you understand all the nuances of their wines, accompanying the tasting with Langa hazelnuts and typical desserts.
Tasting Price
Free Tasting
Prices & Services
Guests can buy directly from the winery with a special price list
Parking tips
Parking is available for automobiles only.
Groups traveling by bus are advised to walk the last part of the road.
Services
Pets Allowed Direct Sales Parking Lot
Località Moncucco, 28, 12058 Santo Stefano Belbo
Discover ↝


WiMu Museo del Vino a Barolo, Castello Comunale Falletti di Barolo, Piazza Falletti, Barolo, CN, Italia
Discover ↝


Unnamed Road, 12064 La Morra CN, Italia
Discover ↝



SP157, 19, 12060 Grinzane Cavour CN, Italia
Discover ↝
For information and reservations fill out the following form, you will be contacted as soon as possible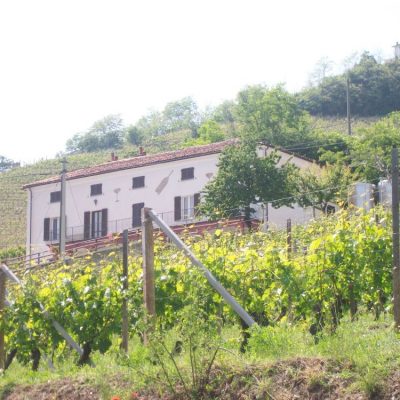 Business Hours
9:00 → 19:00