Vigneti in Ca' D'Gal Tenuta La Cova
Business Hours
8:30 → 12:00
14:30 → 18.00
Ca' D'Gal was founded in 1989 by Alessandro Boido, who decided to produce Moscato d'Asti on land belonging to the family after a major trip to Northern Europe.
The big bet was to give a new identity to Moscato d'Asti, trying to express the grape variety as best as possible and giving the wine the character and personality of a great white, capable of holding its own against the best sweet whites in Europe.
Since 2023 the winery has undertaken a generational transition: Alessandro Boido is joined by Alessandro Varagnolo, a young agricultural entrepreneur who will help Ca' D'Gal's development both commercially and in production.
The winery opens its doors to visitors by offering guided tours aimed at discovering the main characteristics, versatility and evolutions of Moscato.
The Wines
The elegance of the scents and the refined sweetness of Moscato
The company specializes in the production of three types of Moscato and an Asti Spumante.
Vite Vecchia is the most iconic and representative product, a wine aged for 60 months, known for its aromatic complexity.
Lumine is a fresh and fragrant Moscato, with perfect balance between sugars and acidity. Offers aromas of acacia, sage, rosemary and musk, with fruity finish of green apple, peach and apricot. Ideal with cakes, nuts, tarts and also with salami or homemade bread, with Bruss or Gorgonzola.
Moscato d'Asti Sant'Ilario has a deep yellow color and fruity notes on the nose, while in the mouth it is sweet but balanced by the acidity of the ripe grapes. The finish is long, free of cloyingness and gradually more complex over time.
Asti Spumante is a recent high-quality addition. It is fresh, lively and fragrant, with a lingering effervescence.
Traditional pairings include festive desserts such as panettone, but it can also surprise with unusual pairings such as shrimp and oysters.
Produced Wines
Moscato d'Asti DOCG Lumine
Moscato d'Asti Canelli DOCG Sant'Ilario
Moscato d'Asti DOCG Vite Vecchia
Asti Spumante DOCG
Vineyards Location
Valdivilla, Cassinasco
Agricultural Method
Integrated pest management
Visits & Tastings
An unforgettable experience discovering Moscato
The visit begins with a welcome and a short walk through the picturesque Moscato grape vineyards.
After exploring the vineyards, you enter the winery, where the atmosphere changes completely: here the secrets of Moscato production are told, from grape harvesting to controlled fermentation.
Through the words of those leading the tour, you will enter the world of winemaking, learning how each stage influences the character of the final product.
And then, finally, comes the most anticipated moment: the guided tasting. Seated around a table, three exceptional selections of Moscato and an Asti Spumante DOC are presented.
The tasting will allow you to learn more about the particularities of the wines and discover their differences on the palate.
Tasting Price
Starting at 20€
Vite Vecchia
Moscato d'Asti beyond time and its longevity
Vite Vecchia is the most iconic wine of Ca' D'Gal production, a Moscato d'Asti aged 60 months.
In youth it releases aromatic notes of white-fleshed peach, gooseberry, elderberry and chamomile; an aromatic complexity enriched in the mouth by sensations of orange blossom honey and candied fruit with grains of salt and sugar.
With aging, the nose is enriched with sage and wisteria, while remaining imbued with fruit levity, which shifts to the tropical with the freshness of pineapple and the sweetness of yellow plums. In the mouth it is vibrant, rich and full, in pleasant harmony with a long finish.
Its drinkability beyond fifteen years is an astonishing element and affirms the quality of the product.
Golden elegance
Moscato d'Asti Vite Vecchia has a straw-yellow color with golden hues. The nose is broad, complex and elegant, with notes of hydrocarbons, acacia honey, sage, mint and a citrus finish.

In the mouth, it opens sweet, never cloying, supported by a slight carbonic presence and good, persistent freshness. Very long finish, which acquires nuances of interesting complexity with time.

Excellent with spoon desserts, fruit or cream cakes, dry pastries.
Prices & Services
Journey through the flavors of Moscato
The tasting
The wines in the tasting are:
Moscato d'Asti DOCG Lumine
Moscato d'Asti DOCG Sant'Ilario Canelli
Moscato d'Asti DOCG Vite Vecchia
Asti Spumante DOCG
Price 20,00 €
Services
Pets Allowed Direct Sales WiFi Parking Lot Garden
Accepted Payments
ATM / Bancomat Satispay Bank Transfer Cash
Ca' D'Gal, Strada Vecchia di Valdivilla, Santo Stefano Belbo, CN, Italia
Discover ↝

SP56, 22, 14058 Monastero Bormida AT, Italia
Discover ↝


Piazza Maggiore Hope, 1, 14010 Cisterna D'asti, AT, Italia
Discover ↝

Chiesa di Sant'Ilario, Via Castello, Cassinasco, AT, Italia
Discover ↝


Piazza Vittorio Emanuele II, 12, 14055 Costigliole d'Asti AT, Italia
Discover ↝

Vigneti in Ca' D'Gal
Tenuta La Cova
Vigneti in Ca' D'Gal
Tenuta La Cova
For information and reservations fill out the following form, you will be contacted as soon as possible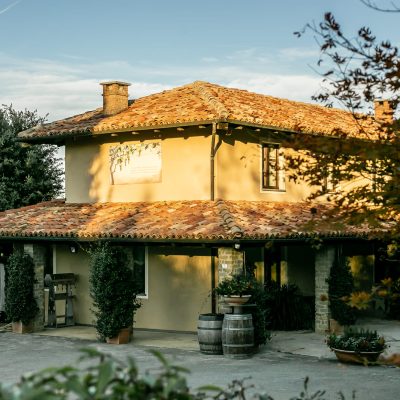 Vigneti in Ca' D'Gal Tenuta La Cova
Business Hours
8:30 → 12:00
14:30 → 18.00