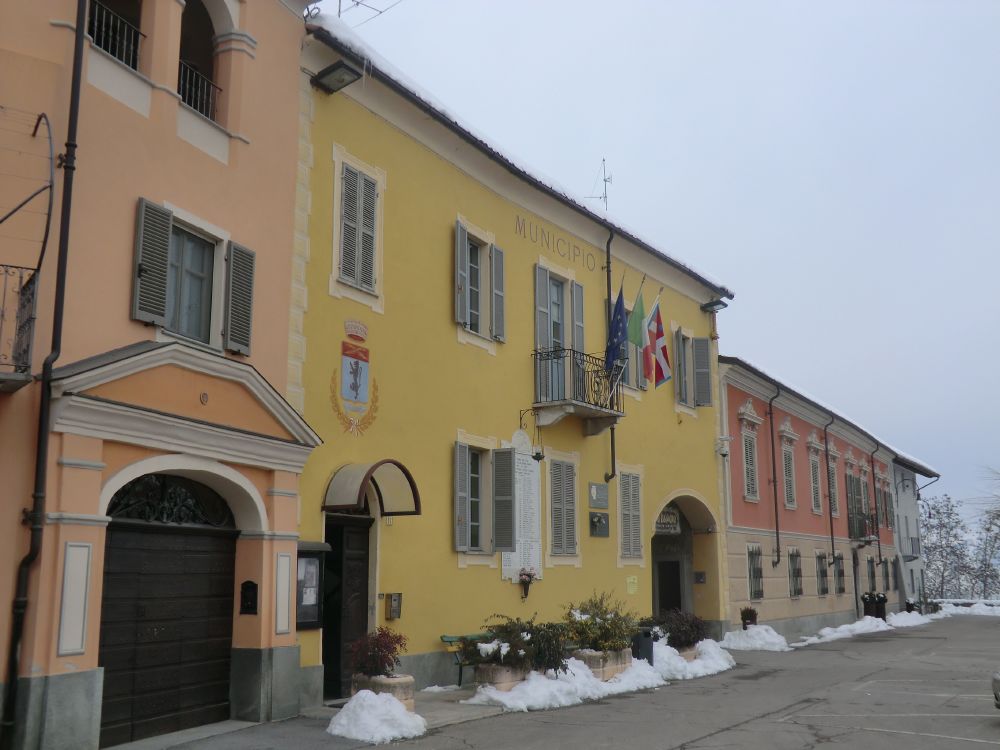 Piozzo
The majestic castle that dominates the valley was built in the X century, and the ancient fort, called "captain's house", is a sign of the town's strategical importance in the past centuries.
The parish church of santo Stefano was built in the seventeenth century, by Antonio Fontana da Lugano, over the older medieval one.
Nearby is the eighteenth-century sanctuary of the Albarosa, from which it's possible to see a wonderful view of the Langhe.
History
The town is very ancient, as shown by the Roman tombstones found here and preserved in the town hall.
It was then a feud for the marquis of Saluzzo, and later for the bishop of Asti; it was finally acquired by the Savoia.
Events
in Piozzo and around
Eat & Sleep
in Piozzo and around

SP157, 19, 12060 Grinzane Cavour CN, Italia
Discover ↝

Via M. Baudana, 5, 12050 Serravalle Langhe CN, Italia
Discover ↝

Castello Comunale Falletti di Barolo, Piazza Falletti, Barolo, CN, Italia
Discover ↝

Via Louis Chabat, 7, 12063 Dogliani CN, Italia
Discover ↝

Via Accademia, 2, 12051 Alba CN, Italia
Discover ↝


Piazza Leopoldo Baracco, 7, 12050 Treiso CN, Italia
Discover ↝