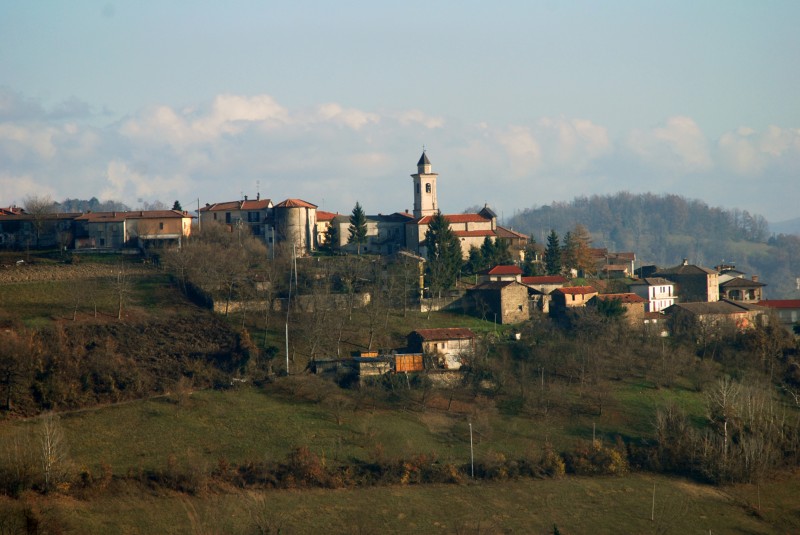 Torresina
Until 1829 it was called Torricella, a name that – like the present one – reminded of an ancient tower that once stood there.
The tower had been built in 950, as a guarding point against the Saracins.
The tower was knocked down to built the church of Saint John, now deconsacrated.
The parish church of saint George has a stone facade and inside there are a baroque altar and a wooden crucifix, both very beautiful.
Like many other "minor" towns in the Langhe, it offers wonderful views.
The main activity is the breeding of cattles, along with the making of the famous cheese.
Events
in Torresina and around
Eat & Sleep
in Torresina and around




Via San Giovanni Battista 3 12054 Cossano Belbo
Discover ↝

Via XX Settembre, Santo Stefano Belbo, CN, Italia
Discover ↝

Via Ravina, 12070 Gottasecca CN, Italia
Discover ↝

Chiesa di San Frontiniano, Piazza Vittorio Emanuele, Arguello, Province of Cuneo, Italy
Discover ↝

Are you planning a trip in the Langhe region?
Let us help you design the perfect vacation, and live your stay like a true insider
Ask us
For advice
Free Service
Ask us
For advice
Free Service
If you want locals people's guidance, and to plan your vacation in autonomy, fill out the form below. Tell us what you love and leave for an unforgettable trip!
Fill in the form
reporting your interests and preferences
Receive our suggestions
directly into your inbox
And if it's not enough
we'll design a personalized trip!