High Langa
Azienda Agricola
Ca 'D Michel
Wine Producer in Cossano Belbo
Business Hours
9:00 → 13:00
14:00 → 19:00
Closing Day
Sunday afternoon
The small family-run winery Ca 'D Michel in Cossano Belbo brings the mind to the realities of the past, before the tourism boom.
It is immediately evident how the driving force of the producer is the love for nature in a broad sense: "not only wine", the phrase often repeated on the company's social networks, which among photos of the well-kept vegetable garden and uncontaminated greenery proves that here they produce with passion, not to satisfy the market demand.
The production of Valter and Samanta now has 8 labels (including a Moscato grappa) which include all the great classics of the area, each renamed with a purely Piedmontese name: we have for example Barbera d'Alba Desbéla, Dolcetto Bausana and Moscato d'Asti Asinèl d'Or.
We suggest a visit to Ca 'D Michel to immerse yourself in the peasant world of the Langhe "without filters", where authenticity is synonymous with quality and the wines have nothing to hide.
The Wines
The representative labels of the Bassa Langa, flanked by a production of bulk wines
Once mainly focused on bulk wine, the winery is now moving towards a more diversified production, ranging from bottled wine to typical products.
The wines produced are: Langhe DOC Balurda, Barbera d'Alba DOC Desbéla, Dolcetto d'Alba DOC Bausana, Langhe Favorita DOC Turnalunga, Moscato d'Asti DOCG Asinèl d'Or, Spumante Brut Privilegiò and the wine from overripe grapes Porta Pasiensa.
Depending on the wine it is also possible to buy different formats, such as Bag in Box or demijohns.
In addition to these labels they offer a grape juice for kids called "Fanciòt" and the Moscato grappa, slowly distilled from Moscato grapes, qualitatively excellent in the lands of Cossano Belbo.
Produced Wines
Vino spumante brut "Privilegiò"
Langhe DOC Favorita "Turnalunga"
Dolcetto d'Alba DOC "Bausana"
Barbera d'Alba DOC "Desbela"
Langhe DOC Rosso "Balurda"
Barbera d'Alba Superiore DOC "Seddes"
Langhe DOC Nebbiolo "Casareg"
Moscato d'Asti DOCG "Asinel d'or"
Vino da uve stramature "Porta Pasiensa"

Vineyards Extension
20 Ha
Vineyards Location
Cossano Belbo, Santo Stefano Belbo e Castino
Agricultural Method
Integrated pest management
Visits & Tastings
A tailor-made visit to discover the wines and get to know the producer.
Visiting Ca 'D Michel literally means visiting the house of the producer, who welcomes you to his land with great warmth and enthusiasm.
There are no predefined tours or types of tasting, just a mutual getting to know each other and the sharing of a few glasses of wine, combined with platters of cheeses and cold cuts with breadsticks.
The price of the tasting varies according to the number of labels you want to taste:
3 wines of your choice → € 5 per person
5 wines of your choice → € 10 per person
all wines produced → € 15 per person
Booking is mandatory, precisely because there is no reception staff: between a job in the vineyard and one in the countryside, it will be Valter who will show up at the cellar door and guide you in the tasting!
The vegetable garden and typical products
As we anticipated, Ca 'D Michel often emphasizes the concept of "not just wine".
The production of wine is in fact also accompanied by that of typical products, including cognà, balsamic vinegar, saffron, toasted hazelnuts, oil, jams, products in alcohol and fresh fruit and vegetables.
Tasting Price
Starting at 5€
Prices & Services
Get to know the producer and buy the wines on site
Three types of tasting
3 wines of your choice → € 5 per person
5 wines of your choice → € 10 per person
all wines produced → € 15 per person
The tasting is always combined with cold cuts and cheeses with breadsticks.
Services
Pets Allowed Direct Sales Parking Lot Garden
Strada Sangonea, n. 6, 12054 Cossano Belbo, CN, Italia
Discover ↝



Via G. Galliano, 1, 12077 Monesiglio CN, Italia
Discover ↝

Via XX Settembre, Santo Stefano Belbo, CN, Italia
Discover ↝


Via Ravina, 12070 Gottasecca CN, Italia
Discover ↝
Azienda Agricola
Ca 'D Michel
Azienda Agricola
Ca 'D Michel
For information and reservations fill out the following form, you will be contacted as soon as possible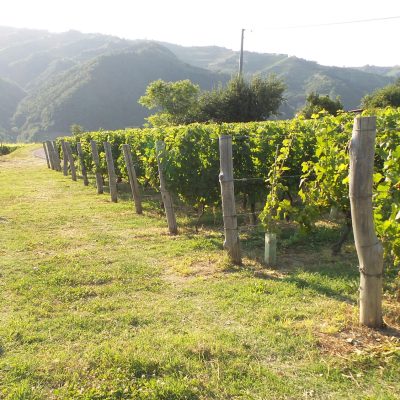 Business Hours
9:00 → 13:00
14:00 → 19:00
Closing Day
Sunday afternoon