Torre Bormida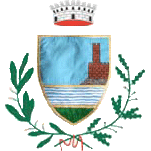 The steep ground on which the town is built is sustained by stone walls, typical of this area.
On these little grounds, stolen from the hill, Dolcetto and other kinds of grapes are grown.
Artistically interesting id the parish church dedicated to the Lady of the Assumption, built in the only town square, is a majestic building, especially if compared to the simple houses that surround it.
Very little is remained of the original 1593 building: the present shape is the result of a reconstruction made in 1890, with a vague baroque style.
Inside are some beautiful paintings and the marble altar, with a painting of the Virgin.
Particular is the church dedicated to saint Louis, where the sick were kept during the pestilences.
The town fair is held on August, 15th.
History
The town has been founded before the Roman era by a Liguri Stazielli tribe; they also built a tower, from which the town's name comes.
This feud, thanks to its strategic position, was long fought for by the most important local families.
Events
in Torre Bormida and around
Eat & Sleep
in Torre Bormida and around







Via la Pieve, 27, 12074 Cortemilia CN, Italia
Discover ↝