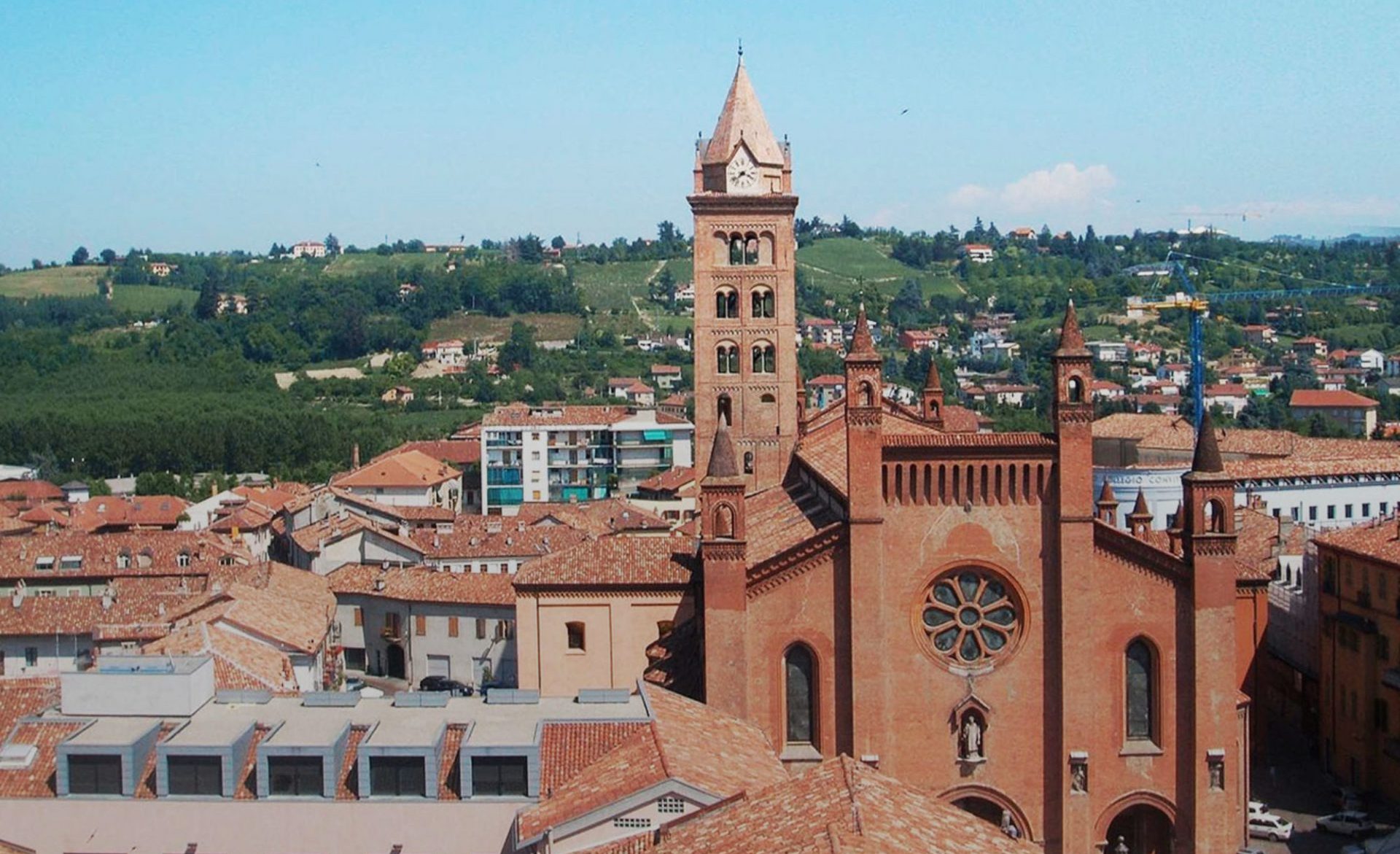 Alba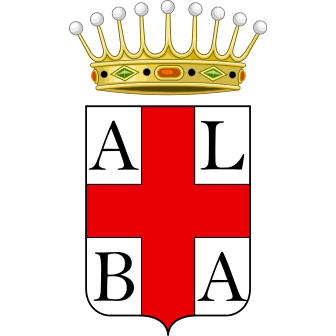 Built on the right side of the Tanaro river, Alba gathers and controls the whole production and all the initiatives of this part of Piedmont.
It's its interest and aspiration.
Also in the past centuries, as a "ligures" village, as a Roman "municipium", and as a free Commune, this has always been its primary role.
During the feudal period not one lord could settle there stably enough to ensure the feud to his dynasty: the hundred red towers, built to magnify its medieval opulence, are a visible trace of this ever-changing history.
History
The first traces of people living on the left side of the Cherasca river, near the confluence with the Tanaro, are of the Neolithic period, between the sixth and the third millennium in prehistory.
In the following millenniums this population was included in the Liguri tribes.
The Roman conquest was slow and difficult, and completed around the year 173.
The town first entered history with the name of "Alba Pompeia", and had a great economic and commercial development.
Publio Elvio Pertinace, famous roman genaral and emperor for a shot time, was born in Alba in 126.
With the decline of the Roman empire Alba knew a difficult period, made even more difficult because of the Barbarian invasions (Visigoths, Burgunds, Longobards, French, Saracins, Hungers).
In 967 Aleramo was given from the emperor Ottone I the rule of the Langhe: Alba knew then a period of stableness and an impressive urban development.
Between 1100 and 1500 the Commune tried to widen its territory, fighting with the town of Asti and being ruled by many different lords.
After having been ruled many times by the Gonzaga from Mantova and the Savoia, in 1628 it became a property of the Savoia royal family again, this time for good.
During World War II, Alba found itself at the center of war operations, and the whole town was given the Military Golden Medal thanks to its partisan activity.
Events
in Alba and around
Eat & Sleep
in Alba and around
Are you planning a trip in the Langhe region?
Let us help you design the perfect vacation, and live your stay like a true insider
Ask us
For advice
Free Service
Ask us
For advice
Free Service
If you want locals people's guidance, and to plan your vacation in autonomy, fill out the form below. Tell us what you love and leave for an unforgettable trip!
Fill in the form
reporting your interests and preferences
Receive our suggestions
directly into your inbox
And if it's not enough
we'll design a personalized trip!