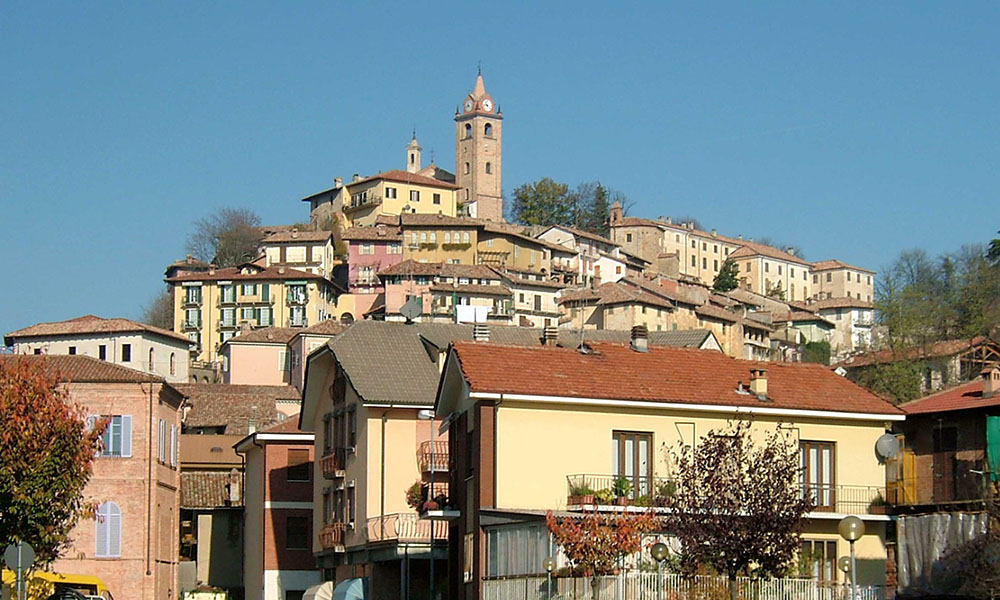 Monforte d'Alba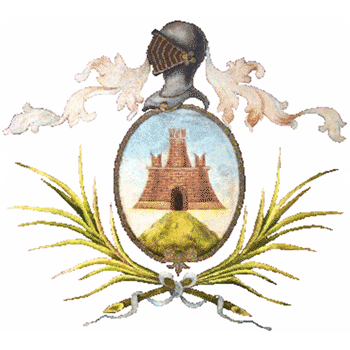 The old houses of the village stand against the foot of a steep hill, in an enchanting position.
The patrician residence, owned by marquises Scarampi del Cairo, was built on the walls of the old castle.
In addition to the noble residence, in the suggestive historical centre you can see a Romanic bell tower, dated back to 13th century, the Umiliate's and Sant'Agostino's brotherhoods, dated back on the 13th century, the parish church, built on the 10th century in Piedmontese-Gothic style.
In the Santo Stefano hamlet you can find worth Romanic apse, dated back to 1100.
The Horzowski auditorium, built in a natural amphitheatre , proposes relevant concerts.
History
It has been founded in the Roman era; later, it has been owned by the Longobards and the Carolingians.
The name "monte forte" comes from a military expression used to indicate its important strategic position during the wars between the local lords.
After having been owned by many different families, the town was since 1700 a property of the marquis Scarampi.
Events
in Monforte d'Alba and around
Eat & Sleep
in Monforte d'Alba and around


Via D.Vallada, 12, 12065 Monforte d'Alba CN, Italia
Discover ↝

Auditorium Horszowski, Via del Carretto, Monforte d'Alba, CN, Italia
Discover ↝

Via Ferrero, 1, 12060 Novello CN, Italia
Discover ↝

WiMu Museo del Vino a Barolo, Castello Comunale Falletti di Barolo, Piazza Falletti, Barolo, CN, Italia
Discover ↝

Chiesa Divin Maestro, Corso Piave, Alba, CN, Italia
Discover ↝

Località Bricco del Gallo, Sinio, CN, Italia
Discover ↝

Are you planning a trip in the Langhe region?
Let us help you design the perfect vacation, and live your stay like a true insider
Ask us
For advice
Free Service
Ask us
For advice
Free Service
If you want locals people's guidance, and to plan your vacation in autonomy, fill out the form below. Tell us what you love and leave for an unforgettable trip!
Fill in the form
reporting your interests and preferences
Receive our suggestions
directly into your inbox
And if it's not enough
we'll design a personalized trip!