Lower Langa
Il Banchetto
Restaurant in Novello
Business Hours
Friday 7 p.m. → 11 p.m.
Saturday12:30 → 16:00 - 20:00 →23:30
Sunday 12:30→ 4:00 pm
Closing Day
Monday through Thursday. Reservations are accepted for a minimum of 20 people
Holidays
January and August
After years of experience gained in Piedmontese gastronomy, the restaurant opened in 2009, cooking dishes handed down from the region's culinary tradition and good old-fashioned things.
Today the kitchen, still headed by chef and owner Mimmo Pavan and partner Andrea Sala, respects traditions, with modern and revised hints, integrating special fish dishes, a peculiarity appreciated by tourists and the local public.
The venue has a capacity of 80 people and is structured in two rooms with views of the Novello Langhe vineyards and the Alpine arc.
The atmosphere at Il Banchetto is ideal for a special evening, whether it is a romantic dinner, an anniversary or a party with friends.
The Kitchen
Modern reinterpretations that capture the essence of local flavors
The menu is a riot of dishes prepared with fresh, selected ingredients that change regularly to embrace the seasonality of raw materials.
In the wide selection on offer, two undisputed stars are the veal battuta, a delicacy that literally melts in the mouth, and the famous Tonnato 56, which captivates guests thanks to its low-temperature cooking that preserves the delicate flavors.
One cannot resist agnolotti del plin rich in flavor, and tajarin, a fresh egg pasta that enchants with its softness and taste.
Every dish here is a symphony of harmonious flavors-the result of research, passion and mastery.
Specialties
Piedmontese fritto misto, agnolotti, tajarin, veal cheek, peach bavarese
Tasting Menu
Starting at 40€
Wine by the Glass
Starting at 7€
Special Menu
Vegetarian: Upon Request
Vegan: Upon Request
Celiac: Upon Request
Prices & Services
Menu and wine by the glass
Prices
Tasting menu → from 40,00 € per person
Wine by the glass → from 5,00 €
Services
Air Conditioning Pets Allowed Terrace Direct Sales Parking Lot Caravan Parking
Accepted Payments
Visa / Cartasi Mastercard American Express ATM / Bancomat Satispay Cash

Via D.Vallada, 12, 12065 Monforte d'Alba CN, Italia
Discover ↝

Località Bricco del Gallo, Sinio, CN, Italia
Discover ↝

Castello di Serralunga d'Alba, Via Castello, Grinzane Cavour, CN, Italia
Discover ↝


Via Umberto I°, 16, 12050 Neviglie, CN, Italia
Discover ↝

Piazza Canonico Borgna Don Pietro, Verduno, CN, Italia
Discover ↝

Via M. Baudana, 5, 12050 Serravalle Langhe CN, Italia
Discover ↝
For information and reservations fill out the following form, you will be contacted as soon as possible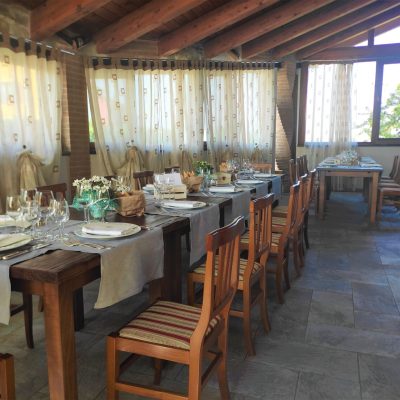 Business Hours
Friday 7 p.m. → 11 p.m.
Saturday12:30 → 16:00 - 20:00 →23:30
Sunday 12:30→ 4:00 pm
Closing Day
Monday through Thursday. Reservations are accepted for a minimum of 20 people
Holidays
January and August