Cascina Gabutti Educational Farm
Business Hours
By reservation
The philosophy of Monia Gabutti, owner of the educational farm is simple, but not at all trivial, and stems from a question:
How is it possible, in a land of farmsteads and countryside, that it is easier for a child to see a zebra or a lion than to interact with a free-range chicken or piglet in a farmyard?
Cascina Gabutti is just that: a home open to children and to all those who wish to spend a few hours immersed in one of the most renowned areas of the Langhe, among the vineyards from which Barolo is born, in contact with domestic animals, the countryside and agri-food products.
Monia does not consider the farm exclusively a job, but a way of life, a trip during which she is accompanied by her husband Valter, an expert connoisseur of the agricultural world, and by all the animals who inhabit the farmstead: Zac the dog, the very sweet donkeys, the piglets, and then ducks, geese, guinea fowl, rabbits, chickens, turkeys, parakeets and a family of mischievous peacocks.
Cascina Gabutti is also a Campagna Amica point, which guarantees the sale of strictly agricultural and Italian products and is part of the Educational Farms of the Piedmont Region.
The Wines
Vine breeding is Cascina Gabutti's first occupation
The farm's 16 hectares are mainly devoted togrape growing, which is complemented by smaller fruit and vegetable production.
Monia and Valter are winemakers and do not process grapes on the farm: they work between the rows and are committed to caring for each individual vine, never making the mistake of considering the vineyard as a single whole.
Theirs is an occupation in constant flux and always changing, despite the fact that activities are repeated from season to season.
Wines made from the grapes grown can be tasted during the visit: Barolo DOCG, Barbera d'Alba DOC, Langhe DOC Chardonnay, Langhe DOC Nebbiolo.
Produced Wines
Barolo DOCG Barbera d'Alba DOC Langhe DOC Chardonnay Langhe DOC Nebbiolo
Vineyards Extension
16 Ha
Vineyards Location
Monforte d'Alba
Agricultural Method
Integrated pest management
Products
With the grapes produced, Cascina Gabutti makes Langhet grape juice and natural soaps
Cascina Gabutti products are healthy, wholesome and a little different from what is generally found on local farms. A curious choice worth discovering.
Langhet grape juice
One of the first products of crushing is grape juice, which, pasteurized at 65 degrees before fermentation begins, retains its properties.
It is a tasty drink, without alcohol or added sugar, that comes from a blend of the grapes they grow: chardonnay, dolcetto, barbera and nebbiolo.
Everyone can drink it, even children, and it is great as a base for aperitifs and cocktails.
Natural soaps
Rapùi 'd Nébio made from Nebbiolo grapes
A gentle and 100% natural soap suitable for all skin types. Made from the oil and flour of grape seeds. A soap bar with the scent of fresh grapes and red fruits.
Lesme made from hazelnuts and lavender
Hazelnuts, combined with lavender, create a true gift for the skin. Emollient because of the hazelnut oil, soothing because of the lavender essential oil.
The hazel grove
A space away from the cheerful chaos of the farm and diametrically opposed to that of the vineyard. The hazelnut groves are located in a large plot of land in Alta Langa, more specifically in the municipality of Albaretto Torre, a corner of land with great charm, surrounded by uncultivated undergrowth, lined by a stream and home to many wild animals, mainly wild boar and roe deer. Because of its beauty and the serenity it can give, it is perfect for getting closer to nature, carving out a moment of introspection and finding peace.
Visits & Tastings
Proprietary grapes grown in Monforte d'Alba yield a small production of 1,500 bottles
During the visit, weather permitting, we walk among the vineyards to discover sustainable and respectful viticulture.
At certain times of the year, wine tourists seeking a genuine experience can witness the usual work between the rows.
At the end of the visit, it is possible to taste Barolo DOCG, Chardonnay DOCG, Barbera d'Alba DOC, Nebbiolo DOCG and the delicious Langhet grape juice.
Wines are always accompanied by bread, breadsticks, cheese tasting, cured meats, hazelnuts.
Products purchased can be shipped to the destination of your choice or be purchased from home on the company shop.
Tasting Price
Starting at 15.00€
Activities
An important formative moment and an opportunity for unity
Various workshops and activities are offered to rediscover the wonder and simplicity of the farming world, suitable for all ages and specifically designed for school groups as well.
From egg to chick (March → early June)
To show children the hatching of eggs and explain to parents the properties, structure, and use of eggs, while also dispelling some urban legends.
The hazel grove (August)
The other side of the coin from the vineyard: a meditative journey in contact with the land of Langa. The hazel grove is an environment that predisposes to relaxation, thinking, and solitary meditation.
Route through the vineyards
The vineyard tour knows how to enthuse: the various vegetative stages and related work are explained. Also presented is the territory of which the farmstead is a part.
The proposed activities are designed to experience a formative moment and create a bonding opportunity.
Your four-legged friends are welcome. Large dogs must wear muzzles.
Activities are available in Italian and English and must be booked.
Experiencing nature at Cascina Gabutti
During growth and development, it is important to have opportunities to observe, to touch, to have direct experience with what is being learned. Cascina Gabutti collaborates with schools to offer tailored experiences for classes, with predefined thematic paths or in-depth studies upon request. Each activity is designed to be affordable for everyone, meeting every disability, motor or learning.
Prices & Services
Products can be purchased directly at the farmhouse
Prices
Barolo DOCG: 20,00 €
Nebbiolo DOCG: 8,00 €
Chardonnay DOCG: €8.00
Barbera d'Alba DOC: €8.00
Langhet grape juice: €2.00
Lesme natural hazelnut and lavender soap
Natural Nebbiolo grape soap Rapùi 'd Nébio
All products can be purchased on the Company Shop.
Services
Pets Allowed Direct Sales WiFi Parking Lot Garden Private Park
Accepted Payments
ATM / Bancomat Bank Transfer Cash
Località Gabutti Bussia, 42, 12065 Monforte d'Alba, CN, Italia
Discover ↝

Piazza Canonico Borgna Don Pietro, Verduno, CN, Italia
Discover ↝


Frazione Annunziata, 38, 12064 Annunziata CN, Italia
Discover ↝


Località Bricco del Gallo, Sinio, CN, Italia
Discover ↝

Cascina Gabutti
Educational Farm
Cascina Gabutti
Educational Farm
For information and reservations fill out the following form, you will be contacted as soon as possible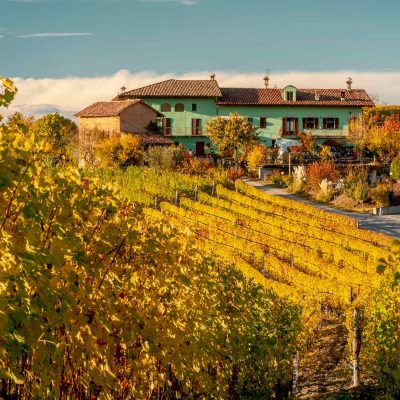 Cascina Gabutti Educational Farm
Business Hours
By reservation