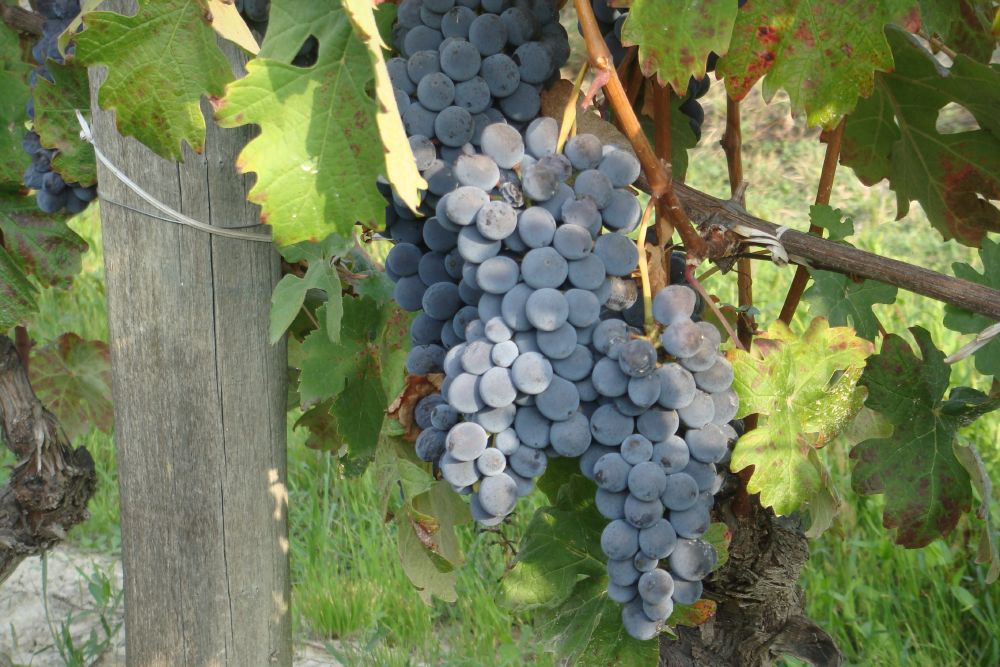 Piemonte DOC Barbera
(d.o.c. D.M. 22/11/1994)
The wine regulations concerning Piemonte Barbera impose that it presents the following characteristics when it is released for marketing:
Colour
Fairly intense red
Bouquet
winey and characteristic
Flavour
dry with good body, sometimes rather lively
Minimum total alcohol content by volume: 11%
Minimum total acidity: 4,5‰
Sugar-free extracts: 21 g/litre.
Towns
where it's produced
Piemonte DOC Barbera: Vines
The Piemonte DOC Barbera is a single varietal wine, and therefore can be made exclusively by Barbera grapes
Its sturdiness, and constant, abundant output is one reason for its popularity all over Piedmont, but it was used to replace the vines ravaged in the early years of the century by an outbreak of phylloxera. The grapes ripen in late September and early October. The bunch is pyramid shaped, and more or less compact depending on growing and environmental... you can read more about Barbera here.
Recipes
to pair with Piemonte DOC Barbera
Preparation:

1h 30m

Cooking: