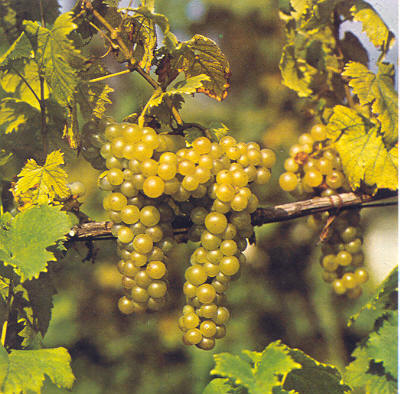 DOC Piemonte Moscato Passito
(d.o.c. D.M. 22/11/1994)
The wine regulations concerning Piemonte Moscato Passito impose that it presents the following characteristics when it is released for marketing:
Colour
Golden yellow with fairly intense amber reflections
Bouquet
Intense and complex aroma with the characteristic musky scent of the Muscat grape
Flavour
Sweet, harmonious, velvety and aromatic
Minimum total alcohol content by volume: 15,5% of which at least 11% originated from the fermentation of sugar
Sugar residues: minimum 50 g/litre
Minimum total acidity: 4,5‰
Sugar-free extract: 22 g/litre.
Towns
where it's produced
DOC Piemonte Moscato Passito: Vines
The DOC Piemonte Moscato Passito is a single varietal wine, and therefore can be made exclusively by Moscato grapes
It is a fairly vigorous and prefers marly soil with plenty of limestone, interspersed with banks of sand and sandstone. It is prone to mildew infection and ripens in mid September. The bunch is fairly compact, and cylinder or cone shaped. The grapes are round, with a golden colour that can become amber when they are exposed to the sun. you can read more about Moscato here.
Recipes
to pair with DOC Piemonte Moscato Passito
Wine Producer

— Castagnole delle Lanze —

Wine Producer

— San Marzano Oliveto —