Asti Langa
Torelli
Vini
Wine Producer in Bubbio
Business Hours
Friday and Saturday 09:30 → 11:00 15:00 → 18:00 Sunday morning
Closing Day
Sunday afternoon
Holidays
major national holidays
The Torelli farm has held an important record since January 1993: the T000001 certification for its Moscato d'Asti 1992, the first BIO wine made from organically grown grapes in Italy.
Sustainability issues have always been at the core of the family's production philosophy, respecting consumers and the environment.
During the guided tour and tasting, one has the opportunity to meet three generations of producers: Mario, the historical memory, Gianfranco, representative of the fourth generation, and finally Michela and Carlo, already well established in all management aspects.
Visiting the winery, guests will be entertained by narratives linking wine and territory, fascinating historical facts from a past that testifies to the cultivation of vines since ancient times, supported by meticulous research.
The apartment in the family home
Part of the historic house purchased by Gianfranco's great-grandfather in 1890, it has been renovated in keeping with the classic style of Langa buildings.
Today, that building is an apartment available to those who choose a relaxing stay, with the days marked only by the rhythms of nature and country life.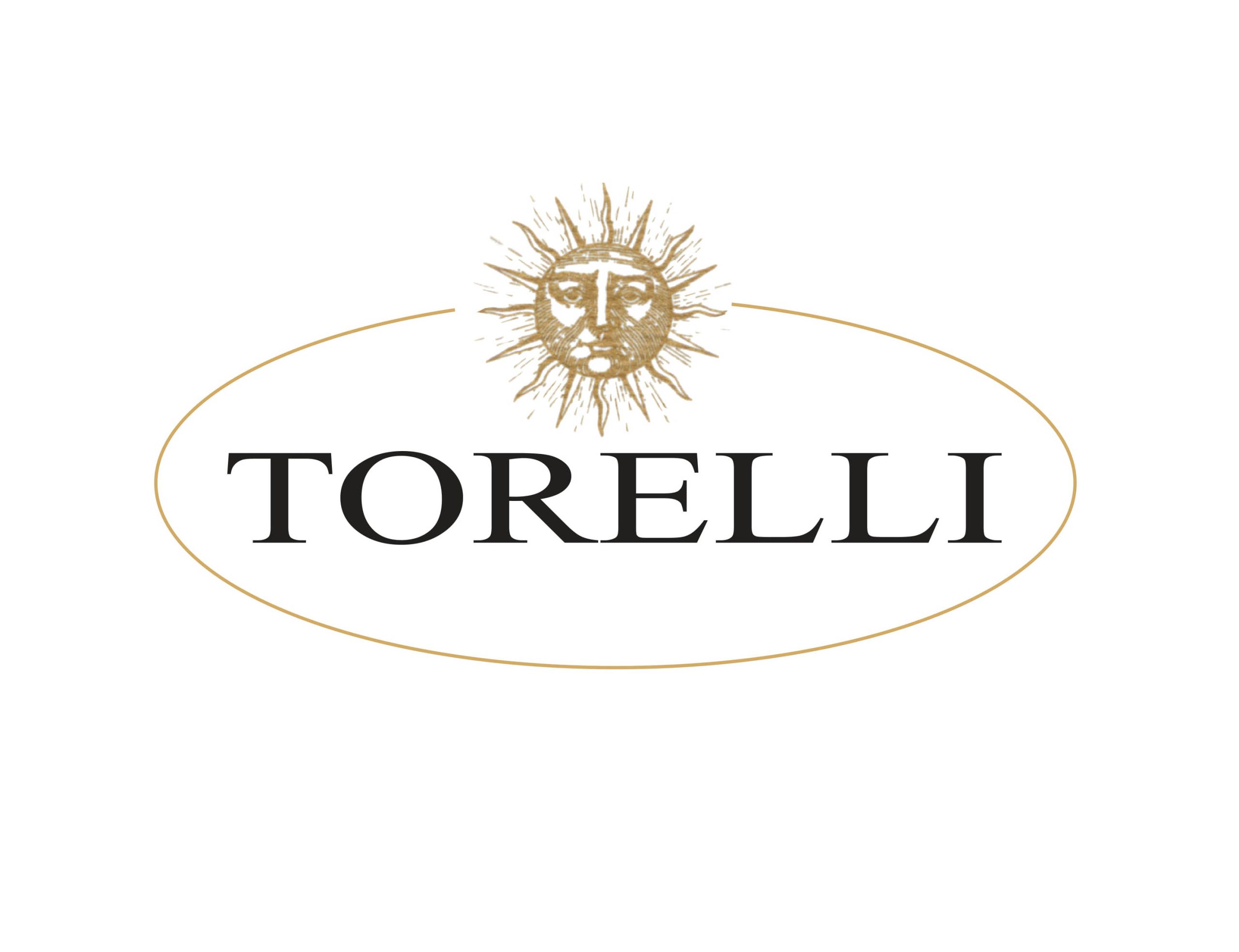 A story that
begins in 1890
in Bubbio
The winery's origin dates back to the 1890s, a period when the gradual shift from sharecropping to small farm ownership took place in Piedmont.
The birth of the farm began with the purchase of two farmsteads in Bubbio by Luigi Torelli and Giuseppe Cresta, respectively Gianfranco's paternal and maternal great-grandfather.
In 1987, Mario and Marisa, Gianfranco's parents, decided to continue along the path traced by their ancestors by beginning to convert all 14 hectares of vineyards to organic cultivation.
The winery today is run by Gianfranco Torelli, an organic wine producer who has always been committed to environmental protection.
After his studies at the Umberto I Wine Institute in Alba, Gianfranco approached environmental sustainability issues, actively participating in the rebirth of Valle Bormida Pulita, in the second half of the 1980s, and in the recognition of Bubbio as an anti-transgenic municipality, in 1999.
The Belle Époque Period and Adolphe Torelli
Curious is the connection between the Torelli surname and Vermouth and that of Adolphe Torelli, a distant cousin who emigrated across the Alps in 1917 and bartender at the Winter Palace in Nice on the French Riviera.
He wrote the book, 900 ricette di cocktail e bevande americane, Guida del Barman e del Gourmet chic (900 American Cocktail and Beverage Recipes, Guide to the Chic Bartender and Gourmet).
His writings bear witness to a universally known Italian drink, the Americano. It found its first establishment in 1921 under the name Torelli's Appetizer.
Soon there were as many as thirty drinks under Torelli's name, which is why he is considered the initiator of cocktail fashion in Italy as well.
The Rooms
The stay in the apartment is a minimum of three nights
The stay allows you to immerse yourself in the family dimension, discover the rhythms of work in the vineyard and authentic flavors, receiving seasonal produce from the garden every day.
The farmhouse apartment sleeps 2 to 4, has a separate entrance, bright and spacious living room, panoramic terrace, bathroom, bedroom, kitchenette, Wi-Fi, air conditioning and free charging for electric cars. By choice there is no TV.
Pets are not allowed inside the apartment, but are still welcome in the outbuildings outside the apartment.
Trekking, mountain biking, and road biking enthusiasts will have no way to get bored as they traverse a dense network of trails and scenic roads.
Double Room
Starting at 330.00€
Additional Bed
Starting at 10€
The Wines
Time and labor have realized the potential of a land capable of offering wines of excellence
All wines from the production can be purchased at the winery and are featured in leading Italian and international restaurants and wine shops.
Organic Aromatics
To this category belong Moscato d'Asti DOCG San Gròd, which from the 2023 vintage will simply be Canelli DOCG, following the recent recognition of the designation.
It perfectly complements seafood dishes, oriental and fusion cuisine, thanks to its fruity notes of peach and apricot. Try it with oysters.
Popular especially in southern Italy and northern Europe is Brachetto d'Acqui DOCG Petali di rosa.
Both wines represent two aromatic sweet versions characteristic of this area.
Organic sparkling wines
Worth the trip is Alta Langa DOCG, the classic method sparkling wine made from Pinot Noir and Chardonnay, produced since the mid-19th century in the nearby Underground Cathedrals of Canelli.
As per the specification, it involves very long aging on the lees of at least 30 months.
Completing the range are Asti DOCG Di Michela, Piemonte DOC Spumante Brut Di Paola, and Piemonte DOC Pinot Nero Spumante Brut Rosé Di Marisa, wines whose labels bear the names of the women of the family.
Bubeum
A gem of the production is the Piedmont DOC Moscato Passito Bubeum Bio, obtained by the special procedure involving the natural drying of the grapes.
Enriching the Bubeum range are Macerato Bio, an orange wine derived from Muscat grapes, and Anphora Bio, made from Chardonnay wine by processing in terracotta amphorae.
Organic red wines aged in wood
The range features red wines aged in barrique, following a year in steel tanks.
Deserving special mention are the Barbera d'Asti DOCG Superiore Il Vecchio and the Nizza DOCG Caranti, both made from Barbera grapes grown in optimal locations.
These are joined by Dolcetto d'Asti DOC Superiore Vendemmia Nelle Nebbie, Piemonte DOC Pinot Nero Il Magno, Piemonte DOC Merlot Il Novo, and Piemonte Rosso DOC Cuvée di Carlo.
Young Organic Red Wines
Young red wines obtained following a year in steel tanks belong to this category.
These are young wines, to be consumed within five to six years after harvest: Piemonte DOC Chardonnay La Milana, Dolcetto d'Asti DOC Il Rocchetto, Barbera d'Asti DOCG I Mandorli, Barbera d'Asti DOCGLa Bèla Gagiòta, Monferrato DOC L'Extremo.
Vermouth and Aromatic Wines Organic
The production of three different types of Vermouth and Chinato is linked to Gianfranco's oenological studies during his course in herbalism, aromatherapy and liqueur-making and to the figure of Adolphe Torelli, a distant cousin from across the Alps and author of the book 900 recipes for American cocktails and drinks.
Back in fashion, Vermouth represents a classic Italian aperitif, to be enjoyed chilled either neat with an orange peel or as an ingredient in the preparation of cocktails.
Organic Distillates
Brandy, made by distilling Barbera pomace and aged a minimum of two years, and grappas close the production: Grappa Piemonte made from Barbera and Dolcetto grapes and two versions made from Moscato grapes, one traditional and one aged in wood.
Produced Wines
Moscato d'Asti DOCG Brachetto d'Acqui DOCG Asti DOCG Piemonte DOC Spumante Brut Piemonte DOC Pinot Nero Spumante Brut Rosé Metodo Classico Rosé Piemonte DOC Chardonnay Dolcetto d'Asti DOC Dolcetto d'Asti DOC Superiore Barbera d'Asti DOCG Barbera d'Asti DOCG Superiore Nizza DOCG Monferrato DOC Piemonte Rosso Piemonte DOC Pinot Nero Piemonte DOC Merlot Piemonte DOC Moscato Passito Vermouth Torino Dry Vermouth Torino Rosso Vermouth Torino Bianco Chinatum Grappa di Moscato Grappa Piemonte Grappa di Moscato Affinata Brandy
Vineyards Extension
14 Ha
Vineyards Location
Bubbio Montegrosso d'Asti Castelnuovo Calcea
Agricultural Method
Organic
Visits & Tastings
The added value is meeting with the entire family of producers
Upon reaching the farm, it is possible to take a guided tour, which is completely managed by the Torelli family.
Guests are welcomed into the atmospheric tasting room where, among oak barrels, water features and stone walls, works of art by international artists are housed. Every year the company organizes events related to the art and comics world.
During the optional walk among the rows of Moscato vines adjacent to the winery, some of Piedmont's most beautiful wild orchids bloom between April and May, a testament to the care that is inherent in organic vineyard operations.
Also strolling around, one discovers the permanent exhibition Vignette in Vigna (Vignettes in the Vineyard), specially created with Savona cartoonist Roby Giannotti: 40 satirical vignettes dedicated to vines and wine.
On special occasions the longest vignette in Italy is rolled out, 70 meters long by one meter high in one large sheet.
This is followed by a visit to the small museum of farming tradition, which features numerous tools of the great-grandparents: wooden crank destemmer, vat, press, bag filter, corker and the 19th-century capsulator.
A useful path to discover differences and similarities between the production processes of the past and those of today: pressing, filtration, clarification, preservation.
The three types of tasting
We finally reach the highlight of the visit: the producer-led wine presentation and tasting.
Aperitif Tasting (duration 30′) → 15,00 €
4 wines of your choice + 1 vermouth + cold cuts
Premium Tasting (duration 1h) → 25,00 €
6 wines of your choice + 1 vermouth + 1 distilled spirits + 1 charcuterie and cheese
Gourmet Tasting (duration 1h30) → 35,00 €
10 wines of your choice + 3 vermouths + 3 spirits + cold cuts, cheese, desserts
Typical foods accompanying the wines are produced by local farms: agrisalumeria Luiset in Ferrere d'Asti, butcher shop Merlo in Monastero Bormida, and dairies Amaltea, Buttiero and Dotta with Roccaverano DOP cheese. Desserts are hazelnut-based in the most typical Piedmontese tradition.
Upon request, the tasting room can serve as a meeting room for small conventions, corporate team building activities or special events to be arranged with the Torelli family.
Visit Duration
1 to 1 h 30
Tasting Price
Starting at 15€
The territory
The farm is located at the extreme tip of the province of Asti, almost on the border with Liguria.
The Langa Astigiana is characterized by a varied and fascinating territory made up of broad hills where vine cultivation alternates with pastures, woods and hazelnut groves.
Here you can also admire small villages of medieval origin, ancient towers and castles and enjoy a renowned food and wine tradition.
Its importance has been shared with the world through its inclusion by UNESCO as a World Heritage Site.
Bubbio and its connection to the past
The winery is located on the hill of San Grato, topped by a 19th-century chapel consecrated to the saint of the same name, protector of crops against natural adversity. It stands on the ruins of an earlier Roman temple.
These places already bore witness to the cultivation of vines in ancient times: in fact, a wine amphora is featured on the municipal coat of arms, and the etymology of Bubbio, bubeum, recalls a wine that was highly prized at banquets of the ancient Romans.
The proximity to Canelli and Acqui Terme and Nizza Monferrato still make the glories of the spa tradition of an archaic Rome.
In addition, evidence of the importance of vine cultivation as early as late medieval times includes the 1464 recognition obtained by Marquis Guglielmo del Monferrato concerning the Medieval Statutes for the Municipality of Bubbio, the Statutes Proprii loci Bubii aimed at assessing responsibility and consequent punishment, caused by humans or animals to vines.
Nearby
A few kilometers from Bubbio, you reach Canelli, with its underground cathedrals, Santo Stefano Belbo, with the itinerary of Pavese's places, and numerous small towns characterized by buildings of historical interest: Cessole, Calosso and Costigliole d'Asti. Alba, capital of the White Truffle and known for its international autumn fair, is about 30 minutes away by car.
Prices & Services
All production wines are available for purchase at the winery
The types of tasting
Three types of tastings including the farm tour and a tasting of local products can be held at the farmhouse.
Aperitif Tasting (duration 30') → 15,00 €
4 wines of your choice + 1 vermouth + cold cuts
Premium Tasting (duration 1h) → 25,00 €
6 wines of your choice + 1 vermouth + 1 distillate + cold cuts and cheese
Gourmet Tasting (duration 1h30) → 35,00 €
10 wines of your choice + 3 vermouth + 3 distilled + 1 cold cuts, cheese, desserts
The agri-apartment
Overnight stay + breakfast for two people
Three nights 330,00 €
Four nights 420,00 €
Five nights 500,00 €
Six nights 570,00 €
Seven nights 650,00 €
More info: 10,00 € per night for each additional person, max 4 beds; prices include 10% vat; LPG gas charges for cooking and heating excluded (independent gas meter)
BIO wines from the production
Moscato d'Asti DOCG San Gròd 10,00 €
Brachetto d'Acqui DOCG Petali di Rosa 10,00 €
Asti DOCG Di Michela 10,00 €
Piedmont DOC Sparkling Wine Brut Di Paola 10,00 €
Piedmont DOC Pinot Noir Spumante Brut Rosé Di Marisa 10,00 €
Metodo Classico Rosé Preview 20,00 €
Piedmont DOC Chardonnay La Milana 9,00 €
Dolcetto d'Asti DOC Il Rocchetto 9,00 €
Barbera d'Asti DOCG I Mandorli 9,00 €
Barbera d'Asti La bèla Gagiòta 9,00 €
Monferrato DOC L'Extremo 9,00 €
Barbera d'Asti DOCG Superiore Il Vecchio 14,00 €
Super Piedmont Cuvée Di Carlo 14,00 €
Dolcetto d'Asti DOC Superiore Vendemmia Nelle Nebbie 14,00 €
Piedmont DOC Pinot Noir Il Magno 14,00 €
Piedmont DOC Merlot Il Novo 14,00 €
Piedmont DOC Moscato Passito Bubeum 20,00 €
Piedmont DOC Moscato Passito Bubeum Macerato 14,00 €
Piedmont DOC Moscato Passito Bubeum Anphora 34,00 €
Vermouth (Torino Dry, Torino Dry Rosso and Torino Bianco) 16,00 €
Chinatum 16,00 €
Grappa (Piedmont and Muscat) 16,00 €
Muscat Grappa Aged 18,00 €
Brandy 18,00 €
Services
Pets Allowed Meeting Room Terrace Direct Sales WiFi Parking Lot Garden Private Park
Accepted Payments
Visa / Cartasi Mastercard ATM / Bancomat Bank Transfer Cash
Vini Torelli, Region San Grato, Bubbio, AT, Italia
Discover ↝

Via Brofferio, 18, 14059 San Giorgio Scarampi AT, Italia
Discover ↝

Chiesa di Sant'Ilario, Via Castello, Cassinasco, AT, Italia
Discover ↝

Torre di Castellino Tanaro, SP115, Castellino Tanaro, CN, Italia
Discover ↝


Via XX Settembre, 12, 14058 Sessame AT, Italia
Discover ↝


Piazza Vittorio Emanuele II, 12, 14055 Costigliole d'Asti AT, Italia
Discover ↝
Torelli
Vini
Wine Producer in Bubbio
Torelli
Vini
Wine Producer in Bubbio
For information and reservations fill out the following form, you will be contacted as soon as possible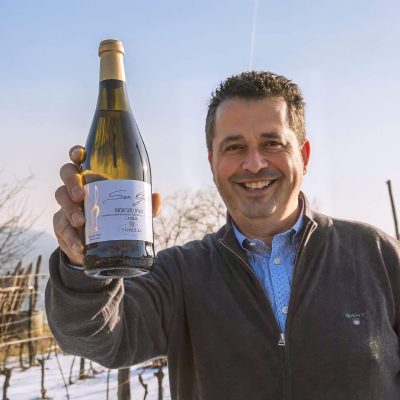 Business Hours
Friday and Saturday 09:30 → 11:00 15:00 → 18:00 Sunday morning
Closing Day
Sunday afternoon
Holidays
major national holidays