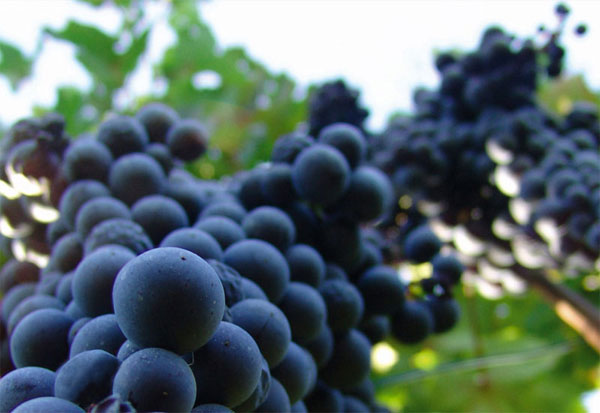 DOC Dolcetto delle Langhe Monregalesi
Merged with the new Docg Dogliani – Ministerial Decree 4th April 2011.
---
(d.o.c. D.P.R. 06/07/1974)
In the South of Alba and close to the Maritime Alps there is a territory of steep hills called Langhe Monregalesi where Dolcetto grapes give origin to pleasant, drinkable wines with fairly intense colour according to the tuff layers in the soil.
The regulations impose that Dolcetto delle Langhe Monregalesi presents the following characteristics when released for marketing.
Colour
Lively ruby red.
Bouquet
Winey and pleasantly characteristic.
Flavour
Dry, pleasant, bitterish, moderately acid with a fairly good body.
Minimum alcohol content by volume: 11%
Minimum total acidity: 5,5‰
Minimum dry extract: 20 g/litre.
When Dolcetto delle Langhe Monregalesi has a minimum alcohol content by volume of 12% and one year's agein it can bear the inscription "superiore" (i.e. superior) on the label.
Recipes
to pair with DOC Dolcetto delle Langhe Monregalesi