The Most Famous Wine Cellars of the Langhe
Find Out Which Ones to Visit in 2023
February 24, 2023
One of the best experiences to get to know a territory in depth is undoubtedly that of a visit to a wine cellar: in it, in fact, you find a fascinating world in which it is wonderful to immerse oneself not only to listen to the different voices that are part of it but also to learn about its history.
The nobility of wine is just that: is never a detached, abstract object that can be judged by drinking a glass, or two or three, of a bottle that comes from a place where we have never been.

Mario Soldati
The Langhe, in Piedmont, are one of the most renowned wine regions in the world and are endowed with a landscape over which hectares and hectares of vine rows stand out, and there are numerous wine cellars to visit in the region, each with its own peculiarity.
Here are the four most famous ones to visit.
Ceretto Winery
The Ceretto winery, one of the most famous in the Langhe, was founded in 1936 by Riccardo Ceretto. The famous 'Acino' grape, an architectural masterpiece with a futuristic aftertaste, stands out on their estate and already offers a first taste of their philosophy.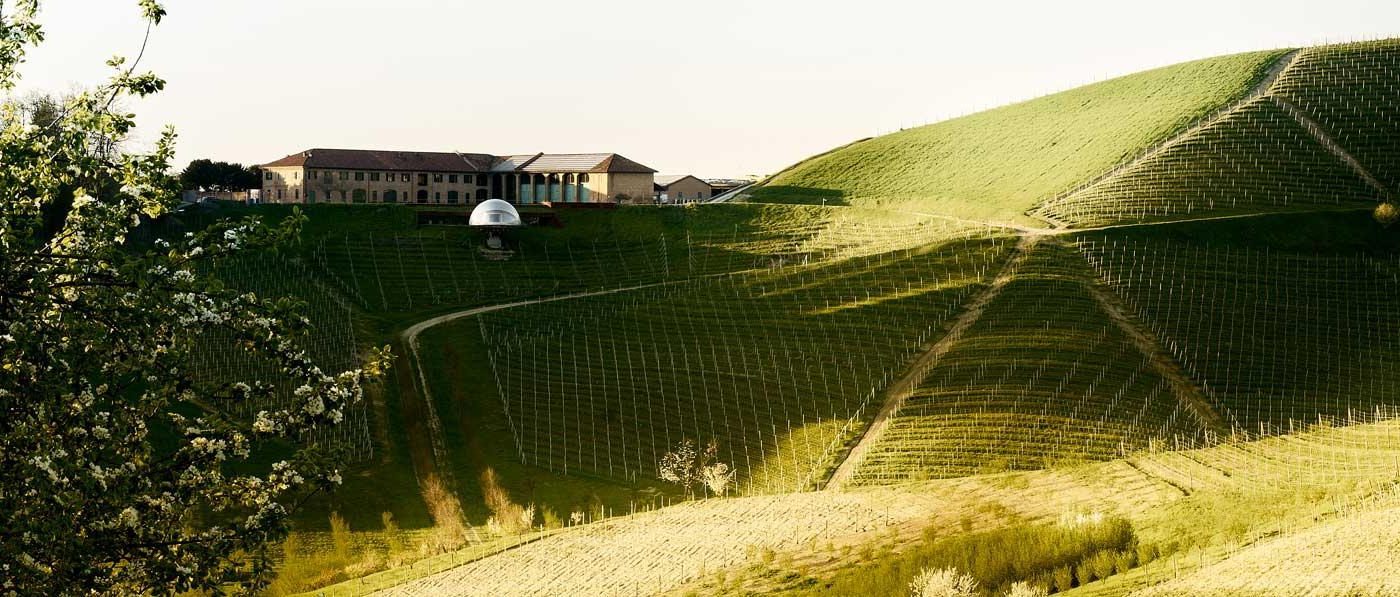 The winery has pioneered the use of sustainable and organic viticulture techniques and produces some of the best wines in the region.
A visit to the winery includes a tasting of their fine wines, including Barolo, Barbaresco, Dolcetto and Moscato d'Asti. The winery also offers a culinary experience, with traditional Piedmontese dishes accompanied by a selection of wines.
For those who love contamination.
Coppo Winery
Coppo Winery is a world-renowned winery located in the town of Canelli, in the Asti area, and was one of the first in Italy to bottle wine under its own brand name.
Founded in 1892, the winery covers 27 hectares of vineyards and its main nucleus is in Monferrato.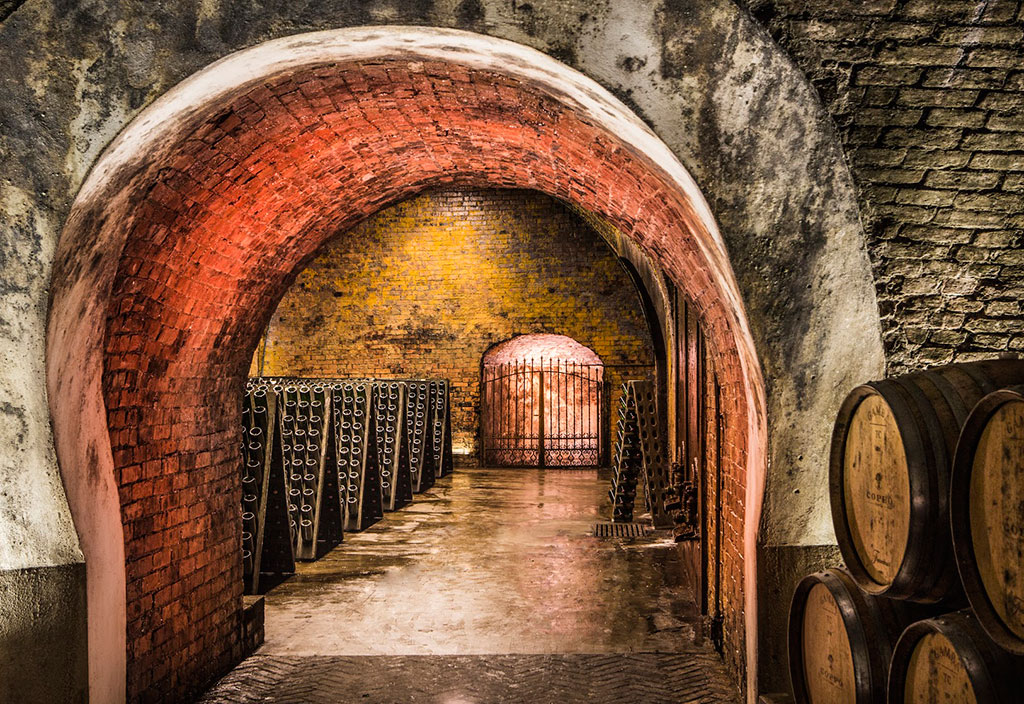 Its peculiarity, however, is hidden inside: in its basements there are, a series of ancient tunnels dug by hand into the tuff, called "infernot," which are so striking that they became a UNESCO World Heritage Site in 2014 and have allowed the wine to be perfectly preserved.

For those who never cease to be amazed.
Marchesi di Barolo Winery
The Marchesi di Barolo winery is one of the oldest and most prestigious in the region, founded in 1807 by the Marchesi Falletti family. Located in the heart of the area's flagship wine, for six generations the company has produced some of the Langhe's most celebrated wines, including Barolo, Barbaresco, Barbera d'Alba and Dolcetto.
The visit includes a tasting of their wines and a tour of the historic underground cellars, where the wines are aged in oak barrels.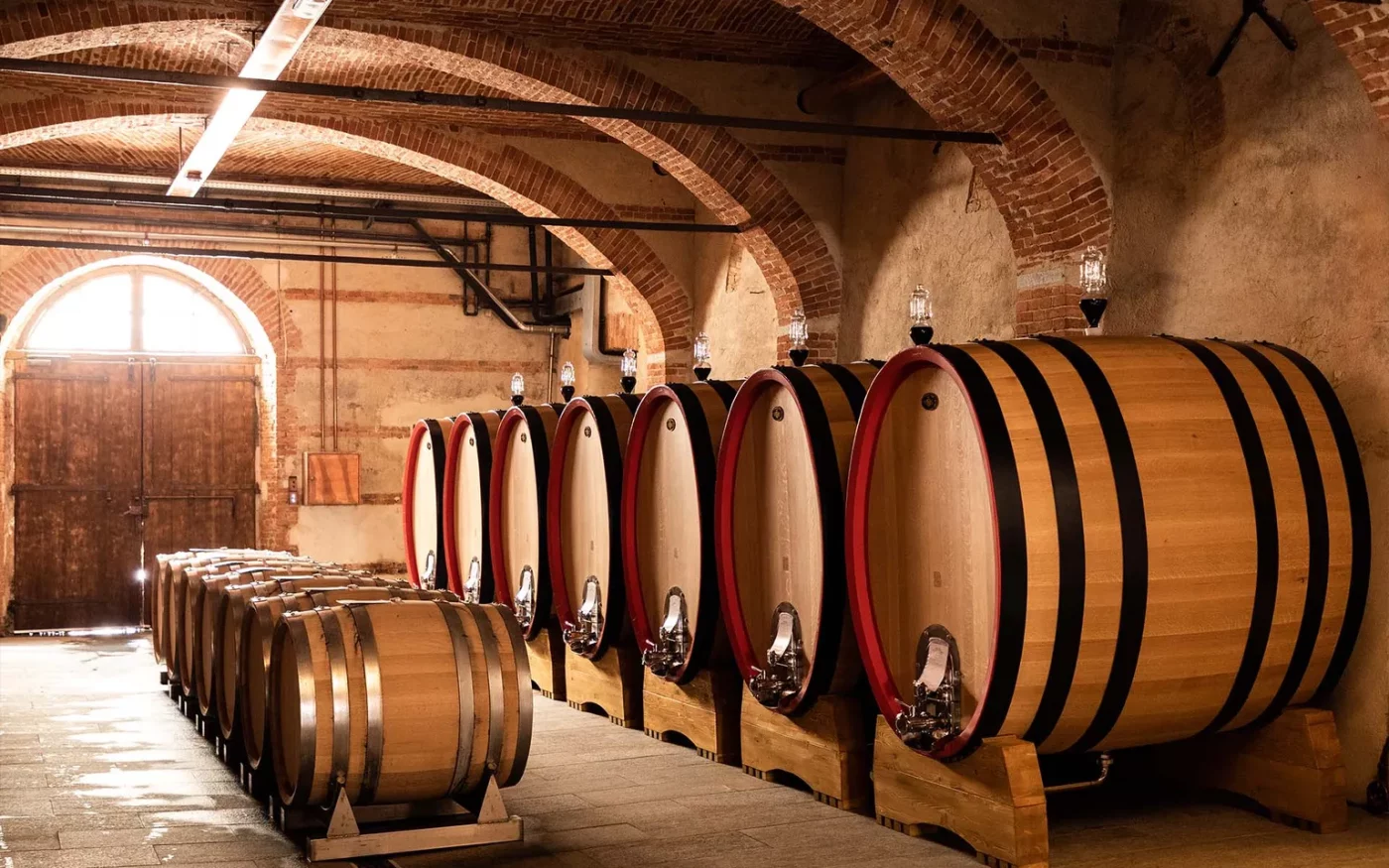 Here you can still admire the five barrels of the Marchesa Giulia Falletti Colbert and the collection of rare bottles of Barolo Riserva from the late 19th century.
For those who love tradition.
Poderi Luigi Einaudi
Poderi Luigi Einaudi is a farm founded in 1897 by the President of the Italian Republic, Luigi Einaudi, in the heart of the Langhe, in Dogliani.
The company started out as a wine estate, but in the following years has expanded to become a full-fledged farm, also growing cereals, hazelnuts and other crops, comprising 13 farms of around 70 hectares.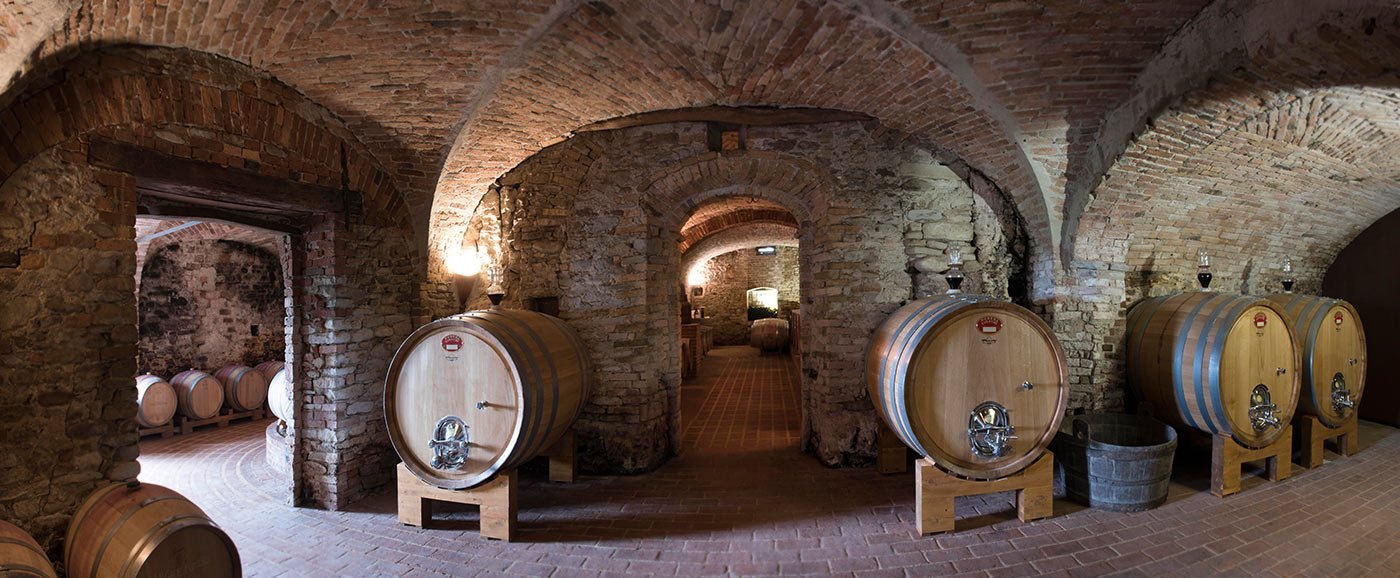 In 1998, Poderi Luigi Einaudi obtained 'Organic Farm' certification for the production of wine, olives and hazelnuts.
Today, Poderi Luigi Einaudi is run by the fourth generation of the Einaudi family and produces a wide range of wines, including the famous Barolo, but also Barbera, Langhe Nebbiolo and other white wines such as Roero Arneis.
For those who live history with an eye to the future.
L'Astemia Pentita
Curiously evocative in name, the winery was founded in 2007 by Sandra Vezza, the 'repentant teetotaler' herself.
The company's architecture is characterized externally by two large stacked blocks reproducing two wine crates and surrounded by the rows of vines of its production.
Not only externally but also internally it is capable of impressing: large multicoloured murals, Gufram design pieces like an unconventional pop dream combined with the quality of the wines with original labels for whites and reds such as Barbera, Nebbiolo, Nascetta and Dolcetto.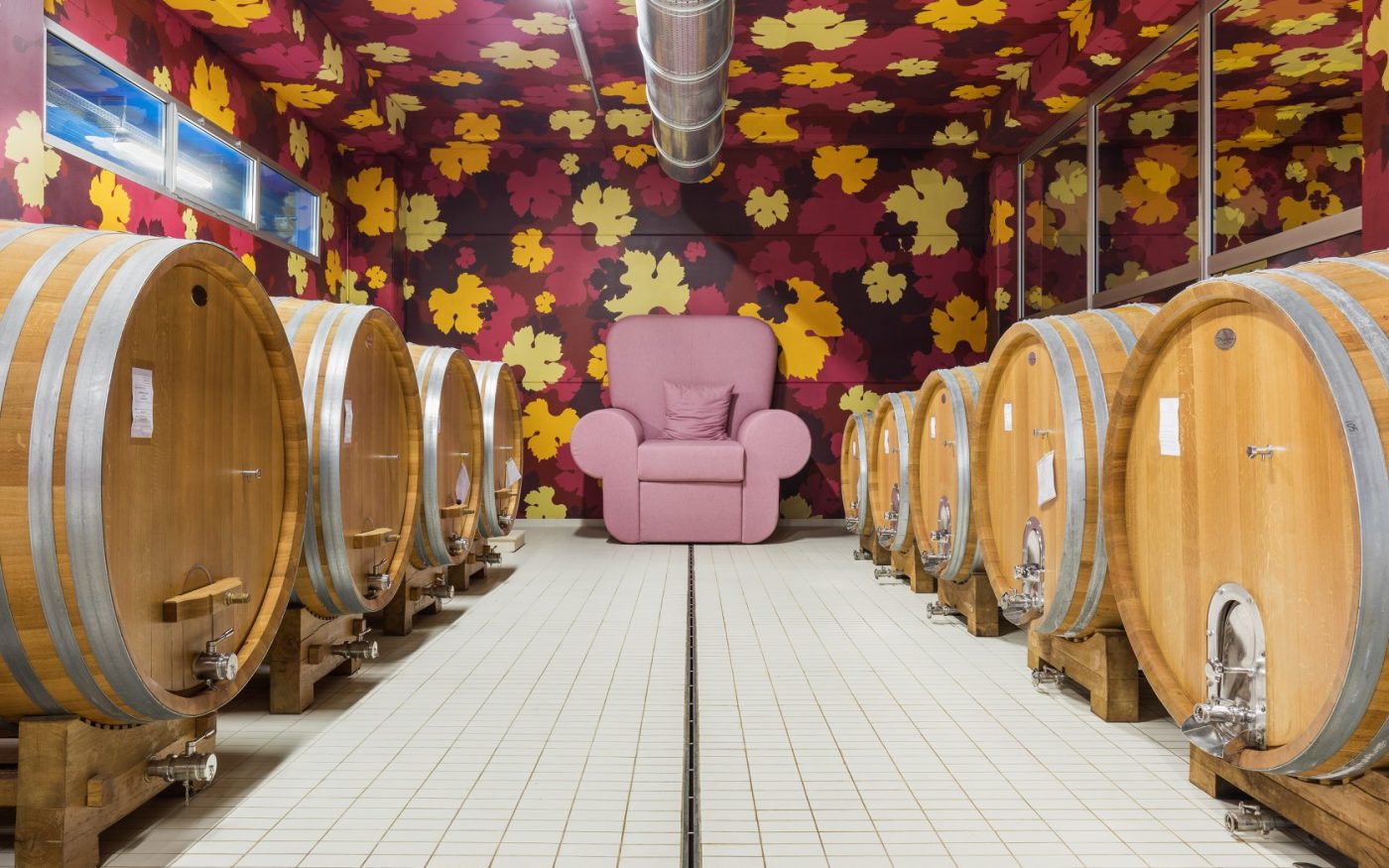 The company is committed to environmental sustainability and uses organic and biodynamic farming techniques to cultivate its vineyards. It is also dedicated to the preservation and recovery of native grape varieties in the area.
For those who love contemporary art.
Not Just Big Names
However, there are not only well-known companies such as those listed: it is also extremely enriching to visit small local producers who will give you a welcome that is perhaps less 'prestigious', but certainly more familiar and genuine. Here are some suggestions!