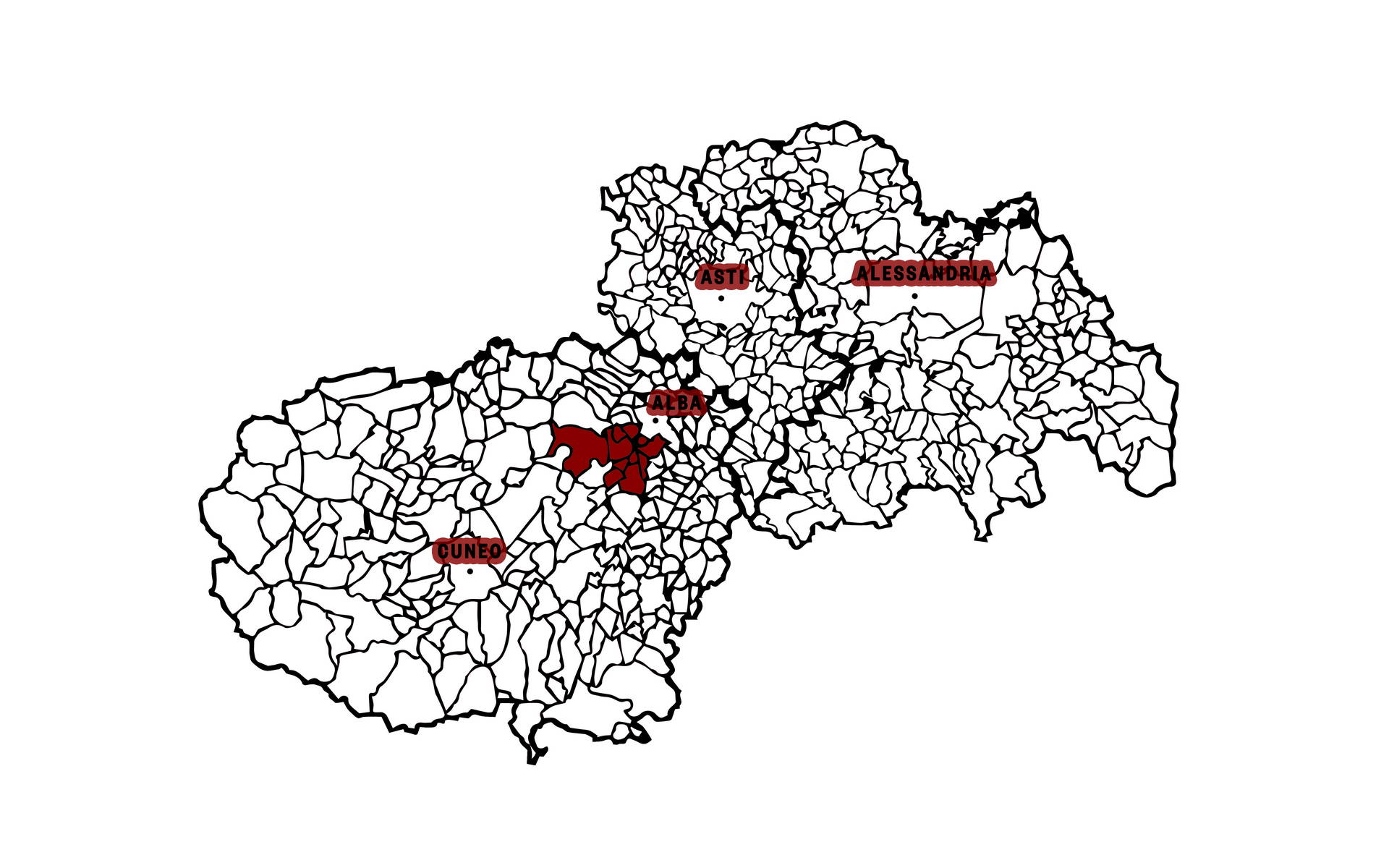 Barolo DOCG
Barolo – (d.o.c.g. D.P.R. 01/07/1980 – d.o.c. D.P.R. 23/04/1966)
The variety known as Nebbiolo when cultivated in an area including the territory of eleven districts lying to the South-West of Alba gives origin to a wine that after three years' ageing, of which two in casks, become Barolo Docg.
The regulations impose that Barolo presents the following characteristics when released for marketing.
Colour
garnet red with orange reflections.
Bouquet
characteristic, ethereal, pleasing and intens.
Flavour
dry, full, robust, harsh but velvety and harmonic.
Minimum alcohol content by volume: 13%.
Minimum total acidity: 5‰.
Minimum dry extract: 23 g/litre.
When Barolo wine is aged for no less than five years it can bear the additional label "riserva" (i.e. reserve). Barolo Chinato (cinchona flavoured) is obtained from Barolo DOCG with the addition of alcohol and an infusion of aromatic herbs mainly cinchona.
Established on
DOC 1966
DOCG 1980
Towns
where it's produced
Barolo DOCG: Vines
The Barolo DOCG is a single varietal wine, and therefore can be made exclusively by Nebbiolo grapes
Piedmont's noblest red grape needs to grow in a carefully chosen environment and growing conditions. It sprouts early and the fruit generally ripens in mid October. The bunch is medium to large, a winged pyramid shape with medium to small grapes having a consistent blue-black skin with violet nuances. This is the vine that produces Barolo and Barbaresco, Nebbiolo d'Alba... you can read more about Nebbiolo here.
Get a bottle
directly from the producer
LoveLanghe Shop is a niche of great wines from the Langhe area: some unknown to most, some already quite recognized but perhaps hard to find in the big distribution, others in which we see potential but that have yet to grow.
Bottles are shipped directly from the winery to your home, with no intermediary.
Recipes
to pair with Barolo DOCG