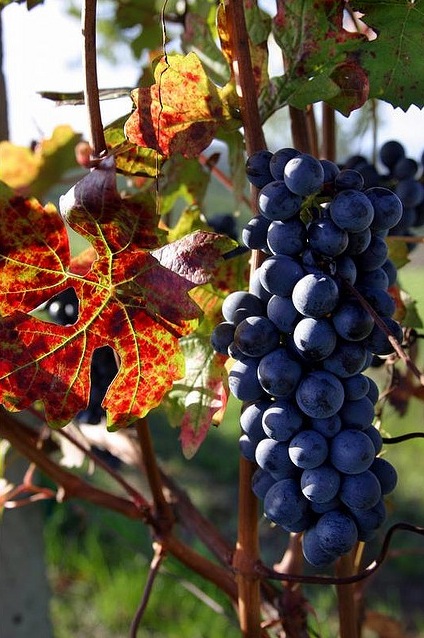 Barbaresco DOCG
(d.o.c.g. D.P.R. 01/07/1980 – d.o.c. D.P.R. 23/04/1966)
Nebbiolo vineyards cultivated in the districts of Barbaresco, Neive, Treiso and part of the district of Alba (San Rocco Seno d'Elvio locality) give origin to Barbaresco Docg wine, which undergoes an ageing period of at least two years, of which one in casks.
The relative regulations impose that Barbaresco features the following qualities at the time of release for marketing
Colour
Garnet red with orange reflections.
Bouquet
Characteristic, ethereal, pleasing and intense.
Flavour
Dry, full, robust, harsh but velvety and harmonious.
Chemical Requirements
Minimum alcohol content by volume: 12,5%.
Minimum total acidity: 4.5‰.
Minimum dry extract: 22 g/litre.
If Barbaresco undergoes an ageing period of no less than four years, it can bear the additional label "riserva" (i.e. reserve).
Towns
where it's produced
Barbaresco DOCG: Vines
The Barbaresco DOCG is a single varietal wine, and therefore can be made exclusively by Nebbiolo grapes
Piedmont's noblest red grape needs to grow in a carefully chosen environment and growing conditions. It sprouts early and the fruit generally ripens in mid October. The bunch is medium to large, a winged pyramid shape with medium to small grapes having a consistent blue-black skin with violet nuances. This is the vine that produces Barolo and Barbaresco, Nebbiolo d'Alba... you can read more about Nebbiolo here.
Get a bottle
directly from the producer
LoveLanghe Shop is a niche of great wines from the Langhe area: some unknown to most, some already quite recognized but perhaps hard to find in the big distribution, others in which we see potential but that have yet to grow.
Bottles are shipped directly from the winery to your home, with no intermediary.
Recipes
to pair with Barbaresco DOCG