Lower Langa
Bel
Colle
Wine Producer in Verduno
Business Hours
10:00 → 13:00 14:30 → 18:00
The Bel Colle Winery is located in Borgo Castagni, a village that connects La Morra and Verduno, in a spectacular panoramic position on the hills of Langhe.
This is one of the most fascinating areas of Piedmont, characterized by undulating hills planted with vineyards that are tinged with the warmest colors in autumn, forests and ancient villages.
In this area, an important tourist destination in the wine and food and cultural spheres, the Bosio family, originally from Santo Stefano Belbo and producers since four generations, acquired in 2015 the winery Bel Colle, known for its Barolo DOCG and Verduno Pelaverga DOC: two labels worth the trip, along with the wide range of wines produced.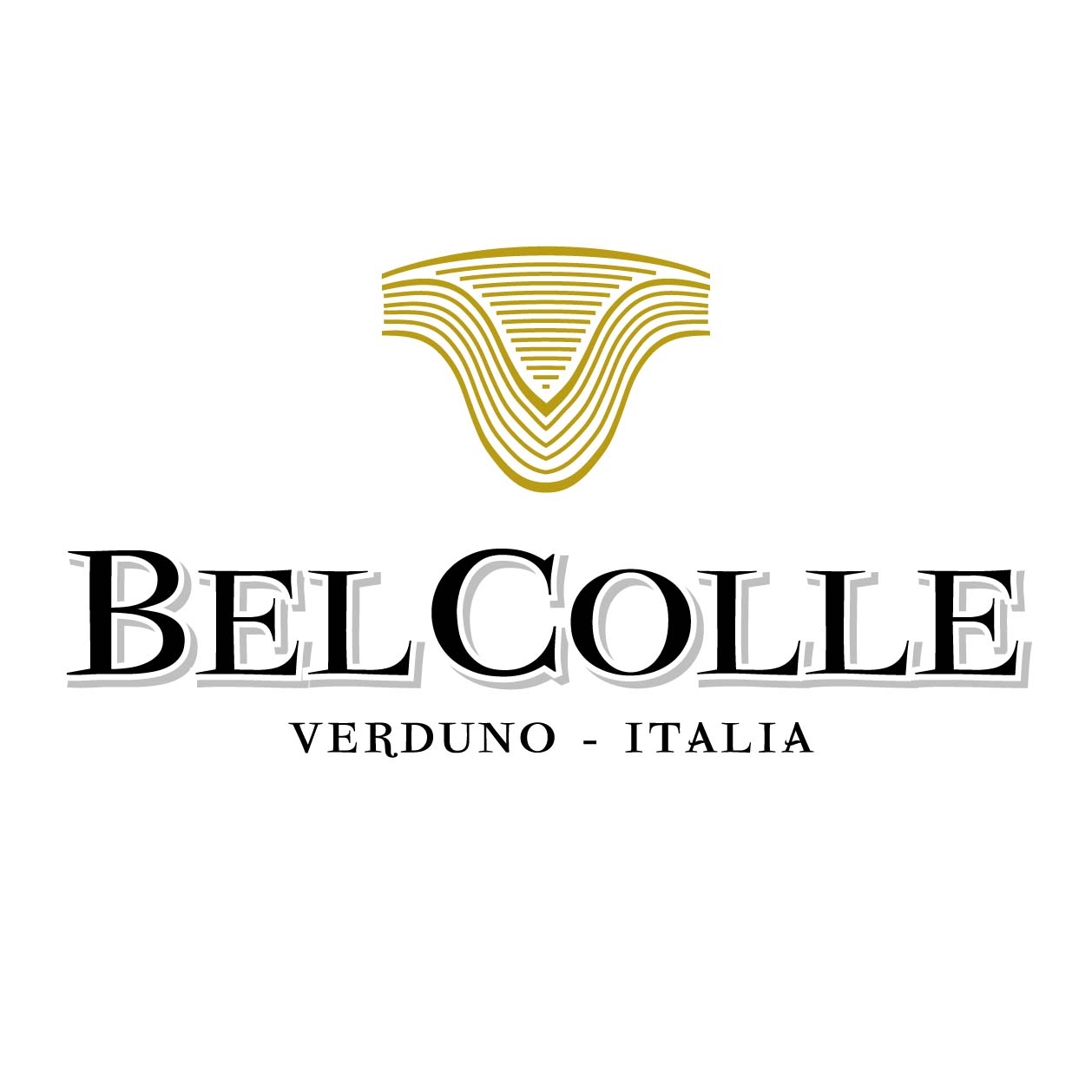 A story that
begins in 1975
in Verduno
Ambassadors in the world of the territory of Langhe and Roero
In 1975, on the hill of Borgo Castagni in Verduno, brothers Franco and Carlo Pontiglione with Giuseppe Priola founded Cantina Bel Colle, acquired in 2015 by the Bosio family.
It was 1967, however, the year it all began, when Egidio Bosio and his wife Angela humbly and sacrificially laid the foundations of the company that is now, as then, family-run.
Today it is Valter with his wife Rossella and their son Luca with his wife Valentina who run the company, following the entire chain of grape processing and equipping the winery with the latest technology.
The Wines
The wines worth the trip are Barolo DOCG and Verduno Pelaverga DOC.
The west-southwest-facing exposure and the limestone-clay soils with chalk veins give the wines a unique olfactory array of intensity and persistence, along with excellent structure and color intensity.
The winery's philosophy is to produce quality wines while respecting traditions and meeting the tastes of consumers, an end that has been reached thanks to the collaboration with oenologist Paolo Torchio, who has led the winery from 1980 until 2015.
The winery's range offers numerous labels capable of satisfying the needs of the curious wine tourist and the most demanding guest.
The Barolo DOCG in the Pajorè and Monvigliero versions and the Verduno Pelaverga DOC are the labels that have allowed the winery to win the most awards.
Barolo DOCG in the Monvigliero and Pajorè versions
The Monvigliero vineyard is a natural amphitheater facing southwest, the particular microclimate enhances the production of a very fragrant and delicate Barolo wine with a balanced body and soft tannins that are never hard.
This area is considered one of the best of all Barolo wine production areas.
Barolo Monvigliero wine can be considered the real Grand Cru, after aging for at least three years in oak barrels and bottle it presents all the best characteristics that this wine knows how to express marrying perfectly with important dishes, red meats and game and aged cheeses.
Barolo DOCG Pajorè comes from Nebbiolo vineyards located in the commune of Treiso and ages 24 months in large 45 hl, oak barrels.
The total area of the vineyard, composed of limestone marl and clay, is 41 hectares for an altitude ranging from about 190 to 350 meters.
Completing the range
The Barolo wine range also includes Barolo DOCG Bussia, made from grapes grown in the historic cru of Monforte d'Alba, and Barolo DOCG Simposio.
The winery also offers a special label dedicated to Barolo DOCG Riserva 10 years.
The Nebbiolo grapes chosen to produce this wine are found in vineyards located in the communes of Verduno Boscatto and Verduno Monvigliero.
For the first five years Monvigliero and Boscatto age separately in 4,000-liter barrels, and for the next five years they age blended in 8,000-liter capacity Allier wood barrels.
Verduno Pelaverga DOC: the symbol of Verduno
The label reproduces a painting by the Alba painter Pinot Gallizio, a man from Langa who loved the colors and flavors of this land.
Believed to be an aphrodisiac wine, Pelaverga DOC is made from one of Piedmont's rarest grape varieties, Pelaverga piccolo, whose grapes are processed in purity.
It is to be considered a wine for discerning connoisseurs and researchers of territorial specialties: it pairs well with cured meats, first courses, foods with mushrooms and fish dishes because of its characteristic fruity strawberry scents, floral and ample and intense spicy notes.
Produced Wines
Barolo DOCG Verduno Pelaverga DOC Nebbiolo d'Alba DOC Barbera d'Alba DOC Dolcetto d'Alba DOC Langhe DOC Nebbiolo Barbera d'Asti DOCG Langhe DOC Nascetta Roero Arneis DOCG Langhe DOC Chardonnay Langhe DOC Favorita Moscato d'Asti DOCG Piemonte DOC Moscato Secco Langhe DOC Rosato Alta Langa DOCG Metodo Classico Barolo Chinato Vino Passito
Vineyards Extension
25 Ha
Vineyards Location
Verduno La Morra Santo Stefano Belbo Vezza d'Alba
Agricultural Method
Integrated pest management
Products
The winery offers a wide selection of DOC and DOCG labels.
The wide selection of Bel Colle Brand wines is able to meet the tastes of demanding wine tourists curious to discover the peculiarities, even the lesser known ones, of the territory.
Pearls of Langa
A number of special wines are contained here: the Alta Langa DOCG Cuvée Valentina Pas Dosé and the Langhe DOC Nascetta, made from Piedmont's historic native white grape variety and recently rediscovered.
The reds and whites
The everyday reds include Dolcetto d'Alba, Barbera d'Alba Ape Reale and Langhe Nebbiolo, while the superior reds include Barbera d'Alba Le Masche, Barbera d'Asti Nuwanda and Nebbiolo d'Alba La Reala.
Tasting the white wines allows a journey through Langhe and Roero: Langhe DOC Favorita, Roero Arneis and Langhe Chardonnay.
Rosés and Sweets
Among the wines for meditation or to be tasted at the end of a meal to accompany traditional Piedmontese desserts including bònet or hazelnut cake, it is possible to choose from Langhe Rosato, Spumante Brut Le Rosé, Spumante Passito Odré and the characteristic Moscato d'Asti Turna Lunga.
The latter is also an important wine on an affective level because Turna Lunga represents the first vineyard of Luca's grandparents, Egidio and Angela, planted in Valdivilla in 1961.
From this vineyard with an important slope, difficult to work and harvest with an east, south/east exposure, a deliberately limited quantity of Moscato is made in order to concentrate the maximum quality potential that this vineyard can offer.
Alta Langa DOCG
From one of the oldest vineyards planted in Val Bormida, in the High Langhe Astigiane comes Cuvée Valentina. A product that holds a record: that of having been planted first under the supervision of the Consorzio di Tutela as an experimental vineyard. It is a blend of Pinot Noir and Chardonnay
Visits & Tastings
Bel Colle hosts both small groups and large groups of up to 25 people
It is Priscilla who welcomes guests, accompanying them on a farm tour and guided tasting.
The experience can begin a short walk from the winery, where the rows of pelaverga vines are located. Here, a short walk is possible upon request and the use of a comfortable pair of shoes is recommended.
The visit continues to the winemaking rooms, maturation, the period needed for the wine to harmonize its components and bottling.
The heart of the visit is the tasting, which is held for groups of up to six people in the intimate and bright tasting room overlooking the vineyards.
Larger groups are hosted in a second, more spacious room that can accommodate 20 people.
All tastings of the estate wines are accompanied by a small platter of local cured meats and cheeses chosen by trusted producers.
Winemaker's selection → 30,00 €/person
Roero Arneis DOCG
Verduno Pelaverga DOC
Nebbiolo d'Alba D.O.C
Barolo DOCG Symposium
Langa Crus → 40,00 €/person
Barbaresco DOCG Pajorè
Barolo DOCG Bussia
Barolo DOCG Monvigliero
Barolo Riserva DOCG 10 years
Green route → 25,00 €/person
A tasting route is dedicated to certified organic wines.
Roero Arneis DOCG
Barbera d'Asti DOCG Superiore
Barbaresco D.O.C.G. or Barolo DOCG
Barolo & Champagne → 45,00 €/person
Champagne A.Bergère Origine
Champagne A.Bergère Blanc de Blancs Solera
Barolo DOCG Monvigliero
Barolo DOCG Riserva
Vintage Selection → 80,00 €/persona
Selection of old vintages of Barolo and Barbaresco from our historical collection,unmissable bottles and exceptional vintages, to understand how time affects the evolution of these important ones denominations.
By reservation only.
Tasting Price
Starting at 30€
The project PASSATO
A return to the past to rethink the future
I am convinced that the agriculture of the future is one that knows how to respect the environment and reclaim the footsteps of our ancestors while innovating.
This is the philosophy behind the PASSATO project, strongly desired by Luca Bosio, representative of the third generation, which takes concrete form in the production of organic wines with respect for the environment and strong ties to the territory.
A range of wines born thanks to the teachings of his grandfather and father and the continuous attention to sustainable and environmentally friendly agriculture.
Under the label PASSATO it is therefore possible to taste the following wines: Barolo DOCG, Barbaresco DOCG, Langhe Nebbiolo DOCG , Barbera d'Asti Superiore DOCG, Barbera d'Alba DOC.
Le Chicche di Vale: wellness and household products
Valentina, moglie di Luca Bosio ha realizzato una serie di prodotti 100% naturali a base di vino e per questo soggetti ad evoluzione nel tempo. Each variation is synonymous with authenticity, naturalness and craftsmanship. Therefore, at the winery it is possible to buy beauty products for the body made from Pelaverga and Moscato grapes: hand cream, face cream, body cream, shower bath and home fragrances in different formats. You can also choose delicious homemade jams flavored with apple, cinnamon and Moscato d'Asti or apricot, almond and Pelaverga.
Prices & Services
Wines can be purchased directly from the winery and can be shipped to the destination of your choice
Types of tasting
Winemaker's selection → 30,00 €/person
Langa Crus → 40,00 €/person
Green route → 25,00 €/person
Barolo & Champagne → 45,00 €/person
Vintage Selection → 80,00 €/persona
Services
Air Conditioning Pets Allowed Meeting Room Direct Sales WiFi Parking Lot Garden Gift Shop
Accepted Payments
Visa / Cartasi Mastercard ATM / Bancomat Satispay Bank Transfer Cash
Bel Colle Srl, Via Castagni, Verduno, CN, Italia
Discover ↝


Torre di Barbaresco, Barbaresco, CN, Italia
Discover ↝


Via D.Vallada, 12, 12065 Monforte d'Alba CN, Italia
Discover ↝

Via Vittorio Emanuele, 19, 12051 Alba CN, Italia
Discover ↝