Business Hours
9:30 → 18:00
Closing Day
Always open by appointment
In a secluded setting compared to the most traveled wine routes, it is possible to discover an authentic and genuine corner of Piedmont, home of Barbera d'Asti DOCG, where the historical reality of Cascina La Badia amazes with the goodness and quality of its wines.
The winery is located in the municipality of Montegrosso, a village arranged like an amphitheater between two hill spurs, in an area recognized as a Unesco World Heritage Site. The top of the village, next to the church of Saints Secondo and Matteo, offers one of the best views of the Monferrato.
A picture-postcard landscape, characterized by panoramic terraces opening onto a sea of hills, from which distant villages can be glimpsed, all the way to the Alps.
Cascina La Badia is an ever-expanding reality, which sees, starting in spring 2023, the inauguration of a new accommodation facility: the Cascina La Badia B&B.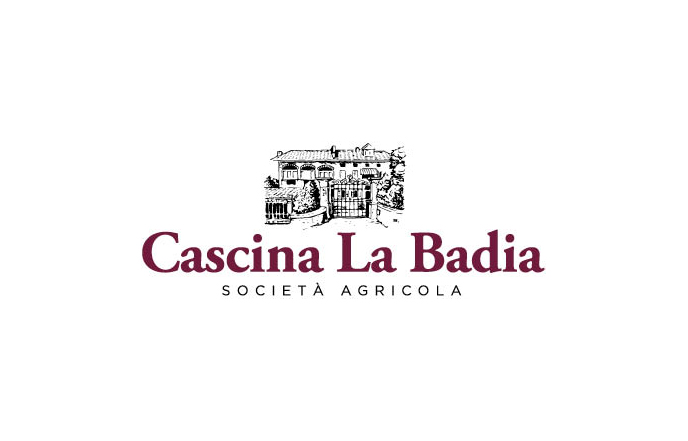 A story that
begins in 1898
in Montegrosso d'Asti
Cascina La Badia was established in the late 19th century among the vineyards of the Montegrosso Monastery razed to the ground during the Napoleonic period.
The term Badia refers to an older form of Abbey. A community of Cistercian Monks active in the vicinity of the present-day town of Montegrosso.
The winery, founded in 1898 by the Maschio family and owned for more than a century by the Pia family, historical local wine producers, is being renewed by brothers Pierangelo and Alberto Ruggerone, enterprising and passionate vignerons from the province of Pavia.
With the intention of investing in the area to enhance its production potential, improve product quality and the idea of opening up to new markets, an initial renovation took place in 2013, updating the original spaces with modern touches.
Winery and production systems are also involved in the modernization project: this is how Cascina La Badia was born.
In 2020, the idea of receptivity was developed and part of the structure was converted to a farmhouse with suites and rooms able to accommodate guests.
Many variations, but a single elegant style, with attention to detail and faithful to the territory of which the company is part.
The Rooms
The new bed and breakfast is housed in the historical premises
Access to the accommodation is through the inner courtyard. From here one reaches the reception area where small barrels and bottles from the production are on display.
Guests can enjoy the private garden, a common room for relaxation and a large terrace with a view of the surrounding vineyards.
The rooms are soundproofed, have a private bathroom and are equipped with all amenities: free Wi-Fi, streaming service, air conditioning, flat-screen TV and refrigerator. Some also have a fully equipped kitchen and hob. Toiletries are included.
The Italian buffet breakfast offers a wide choice of top-quality delicacies: fresh seasonal fruit, cheeses, milk, yogurt, juices, jams, bread, breadsticks and cakes.
Many products come directly from small local companies in the province of Asti and Turin, such as: the Vigliani farm in Moasca, the agripanetteria Tulipan in Antignano, Cascina Bosco d'Orto in Pralormo and Frutto Permesso in Bibiana.
Please indicate any intolerances when booking.
A bicycle rental service is available to guests directly at the farmstead and allows for excursions along the many well-maintained paths in the local trail network.
Room types and prices
Superior Double Room I Gelsi or Ninssola → 160,00 €
Double rooms both 26 m² in size with electric kettle, minibar and elegant wooden floor.
Family Suite One → 215,00 €
Finely tiled 37 m² double suite with minibar, sofa bed and garden view.
Deluxe Family Suite Amphitheatre → 300,00 €
Finely tiled 70 m² room on two floors accessible by stairs. It features a living area, dining area, fireplace, garden view, sofa bed, terrace and outdoor furniture.
Rates are per night, for two people, including breakfast.
An additional bed is free of charge for children up to 3 years old and costs 12,00 € for children from 4 to 12 years old.
Double Room
Starting at 130€
Single Room
Starting at 117€
Additional Bed
Starting at 20€
The Wines
A skilful renovation has made it possible to recreate environments favourable to winemaking
A mix of traditions and state-of-the-art production techniques allow the highest quality potential of each vineyard to be identified and pursued according to its natural vocation.
The climate and type of soil play an important role: marly, sandy or red earth from which robust wines suitable for ageing or fresh and characterised by immediacy of drinkability are obtained.
Barbera d'Asti and Its Declinations
Grown on the best-exposed hills of Asti and Monferrato, Barbera d'Asti DOCG, offered in two variants, is definitely the wine to discover.
Fresh, fruity, juicy and intriguing, Ninssola is a Barbera d'Asti made from grapes grown in the vineyards of Montegrosso.
This is joined by the superior Anfiteatro version, created from the grapes of a single vineyard planted half in 1940 and the other half in 1950.
After maceration, the wine is racked into large 2500-liter oak barrels. Maturation continues first in large wood, for a period of 12 to 18 months, and finally in the bottle, for about two months.
These are important wines, excellent with rich first courses, such as tajarin al sugo di arrosto, braised meat, mature cheeses and fritto misto alla piemontese.
The other wines
An important mention goes to the Piedmont DOC Chardonnay I Gelsi, whose name means mulberry trees and is linked to the centuries-old plants growing alongside the only vineyard of this variety.
Characterized by a bouquet of white flowers and honey, soft and crisp in the mouth, the saline imprint of the soils of origin lingers for a long time.
ONE is a Metodo Classico Rosé Quality Sparkling Wine made from indigenous red grapes.
Characterized by its rose petal colour, fine and elegant nose and crisp and direct mouthfeel, ONE is a pleasure at any time of day, excellent with aperitifs and fish and shellfish dishes.
Completing the range of wines are Piedmont DOC Sauvignon Il Bosso and Monferrato DOC Chiaretto or Ciaret, with its characteristic cherry colour, dry and harmonious taste and excellent with hors d'oeuvres, soups and broths, white meat dishes, and fresh cheeses.
Produced Wines
Barbera d'Asti DOCG Ninssola Barbera d'Asti DOCG Superiore Anfiteatro Piemonte DOC Chardonnay I Gelsi Piemonte DOC Sauvignon Il Bosso Monferrato DOC Chiaretto Il Puciu Spumante Metodo Classico Rosato ONE
Vineyards Location
Montegrosso d'Asti
Agricultural Method
Integrated pest management
Visits & Tastings
The highlight of the visit is discovering the wines in the new tasting room
Weather permitting, the visit includes a short walk through the rows of vines adjacent to the winery cultivated with Chardonnay: a suitable pair of shoes is therefore recommended.
This is a moment of acquaintance where the winery, the processing phases and the correct vineyard management methods are introduced, the first fundamental step towards optimal wine production.
Usually, it is the oenologist Ivon Picollo who guides the guests: it is his job to present the wines, to make you discover their characteristics and diversity.
It starts with the rooms where the grapes arrive (rigorously hand-picked and placed in perforated boxes so as to avoid crushing the berries): here are the steel tanks, destined for the whites, and the concrete tanks, which, as in the past, house the reds.
This is followed by the area for barrel aging and bottle aging, characterized by an ideal and constant temperature in every season.
In these rooms, some interesting steps related to the production of ONE, Vino Spumante Rosato Metodo Classico are illustrated, and the meaning of certain terms and operations, such as disgorging and remuage, are discovered in a simple language accessible to everyone.
After sharing the stages of production, and discovering the territory and the company philosophy, it is time for the tastings in the cozy, recently renovated room.
The Types of Tasting
Premium Tasting → 20,00 €
3 wines of your choice + tasting of local products.
A Glimpse into the Past → 30,00 €
3 wines + 2 wines from the historic reserve + tasting of local products.
Tasting Price
Starting at 20€
Travelling Through Monferrato
Places, villages, activities and excursions not to be missed
Montegrosso d'Asti is part of Monferrato Astigiano, and is a good starting point to get to know its history, art and tourist attractions.
Just fifteen minutes from here, you can visit Asti, famous for the Palio that is run in September and rich in historical courses and squares, Canelli and its underground cathedrals, and Santo Stefano Belbo, the heart of Pavese's places.
There are numerous possibilities for trekking and outdoor activities, thanks to the many paths and the possibility of excursions by racing a bicycle or a mountain bike.
Not to be missed is the medieval castle of Costigliole d'Asti, one of the most imposing in the Asti area and which hosted, in July 1854, the Countess of Castiglione Virginia Oldoini, an Italian noblewoman and secret agent, wife of Francesco Verasis and cousin of Camillo Benso Count of Cavour.
Finally, about 3 km away is the Terme Fons Salutis in Agliano: an important spa and wellness centre naturally supplied with precious mineral waters that flow from a spring discovered at the end of the 18th century.
The Chardonnay of Burgundy and Astigiano
The arrival in Italy of the Chardonnay vines, in the first half of the 19th century, directly from France, is due to the Marquis Filippo Antonio Asinari di San Marzano, a diplomat in the service of the Savoy family and Napoleon, who planted them in the hills of Costigliole d'Asti.
Prices & Services
All wines from the production can be purchased at the winery
The tastings
Two types of tastings are possible: both include a company tour and a tasting of typical local products.
Premium Tasting → 20,00 €
3 wines of your choice + tasting of local products
A Glimpse into the Past → 30,00 €
3 wines + 2 wines from the historic reserve + tasting of local products
Overnight rates
Room
Dimension
1 guest
2 guests
3 guests
4 guests
Bosso
16 m²
117,00€
130,00€
–
–
Puciu
20 m²
117,00€
 130,00€
 –
 –
Gelsi
Ninssola
26 m²
144,00€
160,00€
–
–
One
37 m²
200,00€
213,00€
 225,00€
250,00€
Anfiteatro
70 m²
280,00€
298,00€
315,00€
350,00€
Rates are per night, for two people, including breakfast.
An additional bed is free of charge for children up to 3 years old and costs 12,00 € for children from 4 to 12 years old.
Services
Air Conditioning Pets Allowed Meeting Room Terrace Direct Sales WiFi Kids Games / Playground Parking Lot Garden Private Park Minibar Valuables Custody Swimming Pool TV Bike Rental Spa / Wellness Center
Accepted Payments
Visa / Cartasi Mastercard ATM / Bancomat Satispay Bank Transfer Cash
Società Agricola Cascina La Badia s.s., Via Vallone, Montegrosso D'asti, AT, Italia
Discover ↝
For information and reservations fill out the following form, you will be contacted as soon as possible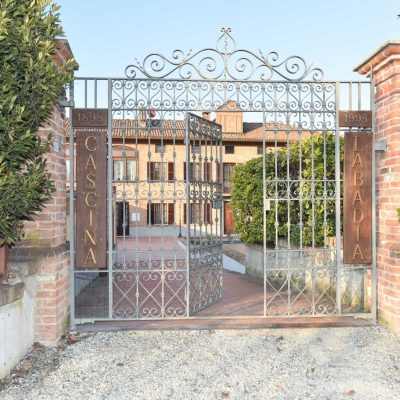 Business Hours
9:30 → 18:00
Closing Day
Always open by appointment