Business Hours
Tuesday through Friday
10:00 → 12:00
14:00 → 17:00

Saturday
10:00 → 17:00
Closing Day
Sunday and Monday
The Drocco family winery is located in the picturesque town of Diano d'Alba with vineyards also owned in the renowned towns of La Morra, Grinzane Cavour, Barolo and Nizza Monferrato.
It was around 1980 that the winery first opened its doors, beginning a journey that has led it with commitment and passion to the production of high-quality wines.
Today, the farm boasts a 9-hectare vineyard area and a 6-hectare area dedicated to hazelnut cultivation.
Mauro, Mirella, Alberto, Alessio and Sara are the beating hearts of the farm: they inherited the passion and love for the land from their parents and have continued the tradition.
The family welcomes enthusiasts and the curious with joy and pride, opening the doors of their farmhouse to share their passion for wine and offer an unforgettable tasting experience.
The Wines
Wines that speak of the land: a winemaking reality devoted to nature
The winery devoutly embraces the winemaking approach that draws inspiration from the vineyard itself.
With a deep respect for nature and its cycles, interventions during the production process are minimized.
The goal is to preserve the identity of the terroir, allowing the wines to best express the distinctive characteristics of this prestigious region.
Vinification is done in the traditional way, using indigenous yeasts: this allows the essence of the grapes to be captured, allowing fermentation to take place spontaneously and naturally.
Native grape varieties are cultivated with care and attention, and the rigorously selected grapes give the wines a distinctive character and unique flavor. Try it to believe it!
Produced Wines
Dolcetto di Diano d'Alba DOCG
Langhe Bianco DOC
Langhe Nebbiolo DOC
Barbera d'Alba Superiore
Barolo DOCG
Barolo Boiolo DOCG
Barolo Coste di Vergne DOCG
Vineyards Location
Diano d'Alba, La Morra, Grinzane Cavour, Barolo, Nizza Monferrato
Agricultural Method
Organic
Visits & Tastings
Immersed in the greatness of Barolo: a journey through vineyards and barrels
During the visit, you will be able to get up close to the vines where, together with the producer, you will learn about the stages of wine production and and how the winery preserves the integrity of the terroir, allowing the wines to best express their character.
In the cellar, among the wooden barrels and walls that hold the secrets of time, you will have an intimate connection with the process of wine maturation and aging.
Two types of tastings offered: a simpler one, named after the winery and featuring six wines for tasting including one Langhe Bianco and two Barolo.
Instead, the "Barolo" tasting, as the name implies, is exclusively focused on the area's most famous and prestigious wine.
In this second fascinating exploration of flavors, you will have the opportunity to delve into the nuances and peculiarities of the various Barolos, discovering the diversity among the vintages and appreciating the richness of the Crus.
Tasting Price
Starting at 28€
Prices & Services
Two types of tastings to discover great organic wines from Langhe
Camparo Tasting
Price 28,00 €
Wines for tasting:
Langhe White DOC
Dolcetto di Diano d'Alba DOCG
Barbera d'Alba Superiore DOC
Langhe Nebbiolo DOC
Barolo DOCG
Barolo Boiolo DOCG
Barolo Tasting
Price 60,00 €
Wines for tasting:
Barolo Boiolo DOCG 2018
Barolo Coste di Vergne DOCG 2017
Barolo Boiolo DOCG 2017
Barolo Boiolo DOCG 2013
Barolo Boiolo DOCG 2009
*vintages may change depending on availability
Services
Pets Allowed Direct Sales WiFi Parking Lot Garden Caravan Parking
Accepted Payments
Visa / Cartasi Mastercard American Express Cash
Camparo Società Agricola Semplice, bis, Via Carzello, Diano D'alba, CN, Italia
Discover ↝





Piazza Canonico Borgna Don Pietro, Verduno, CN, Italia
Discover ↝

Auditorium Horszowski, Via del Carretto, Monforte d'Alba, CN, Italia
Discover ↝

Via Ferrero, 1, 12060 Novello CN, Italia
Discover ↝
For information and reservations fill out the following form, you will be contacted as soon as possible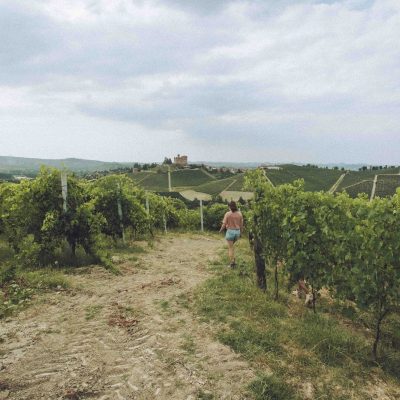 Business Hours
Tuesday through Friday
10:00 → 12:00
14:00 → 17:00

Saturday
10:00 → 17:00
Closing Day
Sunday and Monday