Lower Langa
Bottega del Vino
Dogliani DOCG
Shop in Dogliani
Bottega del Vino Dogliani DOCG
Business Hours
10:30 → 14:30
16:00 → 20:00
Holidays
17th of February → 1st of March
The "Bottega del Vino Dogliani" is the consortium that unites the producers of the denomination Dogliani DOCG whose purpose is the promotion of the wine and the territory.
The visit is a journey among the 44 member companies kept in the vault. You will be guided by competent staff through all stages of the visit: from tasting to direct purchase.
Visiting the Bottega is advantageous: many of the labels kept here can not be found in traditional sales channels.
Whether they are companies open to the international market or small producers, all are united by a family business: an aspect that gives a personal style and great attention to quality.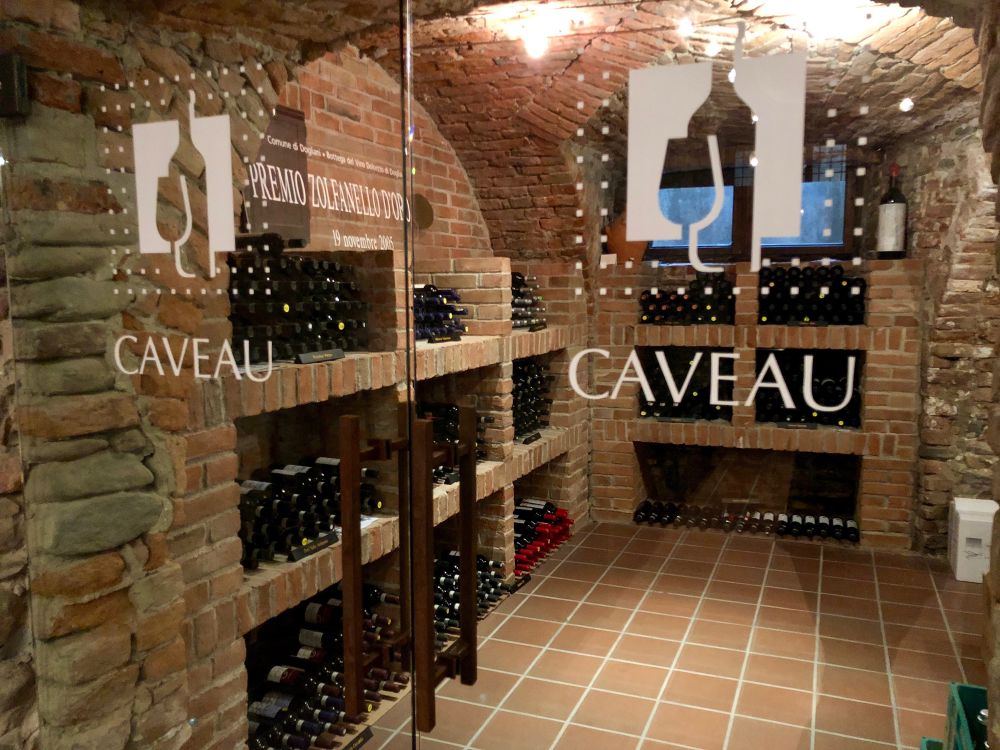 A story that
begins in 1984
in Dogliani
Discover the history of the Bottega
The headquarters are in the underground cellars of the former Carmelite convent built in the sixteenth century, under the Town Hall and next to the Church of the SS. Quirico and Paolo.
La Bottega was founded as an association between producers in 1984, ten years after the awarding of the DOC.
Today, the DOCG designation Dogliani guarantees high quality wines and identifies products of particular value, admitted after a thorough selection by external professional tasters.
The Wines
Wines for the experts and for the passionate drinkers
The card offers 88 Dogliani DOCG, 48 among other red wines, 30 white wines, rosés and sparkling wines that you can taste accompanied by small snacks.
All wines are tasted and purchased directly.
The 48 seats are available for tastings, but also for business meetings and private events with catering.
During the summer the tables can be placed outdoors on the porch.
The premises are all accessible to people with disabilities thanks to the external lift.
Vineyards Location
Bastia, Belevedere Langhe, Briaglia, Carrù, Castellino Tanaro, Cigliè, Clavesana, Dogliani, Farigliano, Igliano, Marsaglia, Monchiero, MondovÌ, Murazzano, Niella Tanaro, Piozzo, Rocca Cigliè, Roddino, San Michele Mondovì, Somano.
Agricultural Method
Traditional
Visits & Tastings
Discover what the Bottega offers
In the Bottega you will find the wines of the Dogliani producers all in the mix.
What they offer
Discover tasting of all the DOCG Dogliani: 50ml – € 2.00
To enjoy a glass of your favorite wine
Glass of Dogliani DOCG: 125 ml – € 3,50
Glass of Dogliani Superiore DOCG: 125 ml – € 5,00
Glass of white or rosè: 125 ml – € 4,00
Glass of Barbera, Nebbiolo or other reds: 125 ml – € 5,00
If you are with friends, you can buy the bottles in the wine list to drink at the table.
More than just wine
Cutting board of meats and cheeses: € 8.00 / € 12.00
Vegetarian cutting board of vegetable preserves: € 10.00
Hazelnut cake, biscuits, wheat sheets with jam and sweet creams: € 4.00
Tasting Price
Starting at 15.00€
Tasting of Dogliani DOCG
Discover the different characteristics of Dogliani DOCG with a tasting of different labels
On reservation, a themed tasting of Dogliani DOCG with six tasting glasses and an appetizer.
The experience has a cost of € 15,00 / type of tasting
Dogliani DOCG and dogliani docg superiore
Organic and biodynamic Dogliani DOCG
The Dogliani and the passage of time
The different municipalities of the Dogliani
Dogliani DOCG and aging in wood
The imprint of the producer: six wines, a cellar
The differences among the same wine
Dogliani DOCG is a wine that can change a lot depending on the production choices, but it alway remains an elegant and balanced wine

Bottega del Vino Dogliani D.O.C.G., Piazza S. Paolo, Dogliani, CN, Italia
Directions ↝

Via Louis Chabat, 7, 12063 Dogliani CN, Italia
Discover ↝

Castello di Benevello, Via Scuole, Benevello, CN, Italia
Discover ↝




Castello di Serralunga d'Alba, Via Castello, Grinzane Cavour, CN, Italia
Discover ↝

Via Ferrero, 1, 12060 Novello CN, Italia
Discover ↝
Bottega del Vino
Dogliani DOCG
Bottega del Vino
Dogliani DOCG
For information and reservations fill out the following form, you will be contacted as soon as possible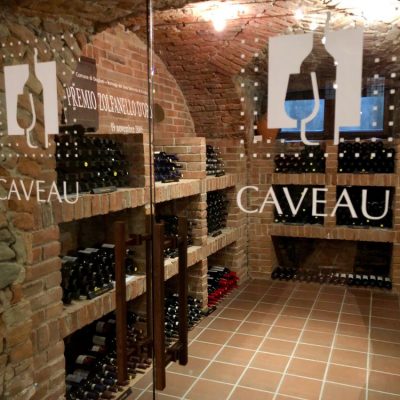 Bottega del Vino Dogliani DOCG
Business Hours
10:30 → 14:30
16:00 → 20:00
Holidays
17th of February → 1st of March