Whether on holiday or at home, Italians have an unmissable Ferragosto (August mid-summer holiday) occasion: the barbecue.
With friends or relatives, 15 August is the day on which all the experience gained during the sultry barbecues of the previous months is put to good use: from the first warm weekends in May to the scorching July, every occasion is good for grilling.
So we too, being good Italians, have looked over our shoulders and decided to make a collection of our best articles dedicated to the queen of Ferragosto.
The subject is so vast that there will be new publications in the years to come, but today it is time to gather ideas and put together all the tips for an unbeatable Ferragosto.
The Grill
Well, now that the grills are lit and everyone or almost everyone is barbecuing, let's see what to put on the grill.
Grilled Meat and Wine Pairings
If you are looking for ideas on what to cook and do not want to make a bad impression by serving inappropriate wines, this article is for you.
Let's start right away with suggestions for the starters: bruschetta and the legendary Morando variant to be enjoyed on freshly seared bread.
The main course is the meat, with pork ribs, chicken wings, veal steaks and hamburgers. All washed down with copious doses of red wines such as Barbera, Nebbiolo and Dogliani.
This is followed by vegetables, generally somewhat snubbed by grill enthusiasts, but which turn out to be an excellent side dish with an intense, smoky flavour.
We end with the chocolate banana, the only grilled dessert of our acquaintance.
The Fish Grill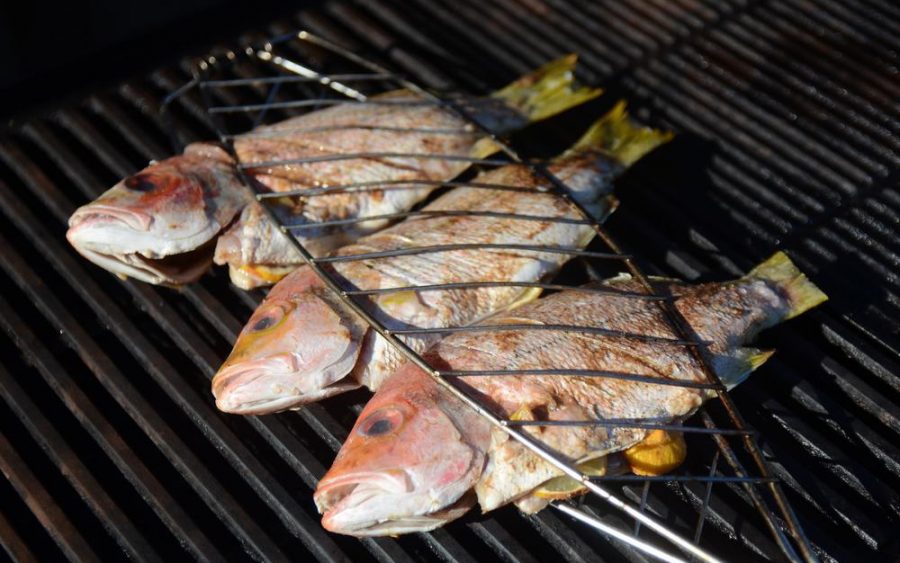 For an alternative Ferragosto, with more Mediterranean flavours and aromas, here is our proposal for grilled fish.
Seafood barbecues are certainly an uncommon choice in the Langa hills. For this reason, we have focused on the basics: choosing the most suitable fish.
Depending on your taste and cooking skills, you can choose among whole fish, steaks and crustaceans. To make it easier for you, you can ask the fishmonger to clean your lunch for you so that you don't have to spend the morning filleting and removing parts that are 'too much'.
Cooking fish is easier than cooking meat. It is not necessary to reach high temperatures or have large amounts of coals.
Fish cook very quickly but, alas, they also burn just as quickly. This is why you should never leave the grill unattended!
A Cruelty-Free Barbecue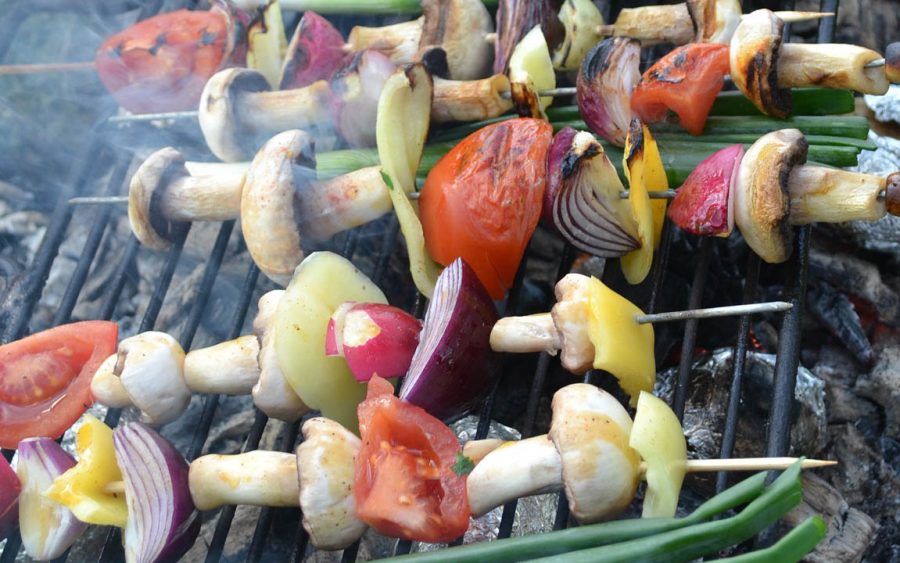 Whether out of fashion or a healthy, animal-friendly lifestyle choice, the vegan diet is catching on even here in the homeland of Piedmontese Fassona.
So we said to ourselves, why not propose an entirely vegan barbecue?
Thanks to our personal experience and some online research, we are pleased to offer you our advice for a Vegan Ferragosto, because you can't live on meat alone.
From starter to dessert, a healthy and cruelty-free alternative to the classic barbecue, not necessarily to be adopted in its entirety, but also just to propose something different from the usually grilled vegetables and, why not, to lend a hand to your vegan friend who has been missing Ferragosto with you for a few years now.
Sauces to Go with Grilled Food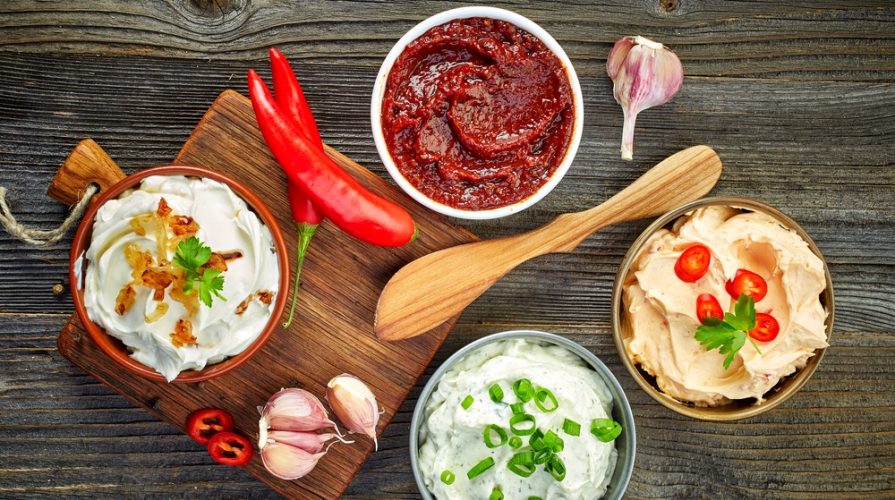 If you don't have time to marinate your food to give it that extra flavour that few people know about, you can always prepare a few sauces to use as seasoning.
From the quick and easy chimichurri to the more famous barbecue sauce, five suggestions and recipes to enhance the taste of your barbecue and surprise your guests.
Advice from the Chefs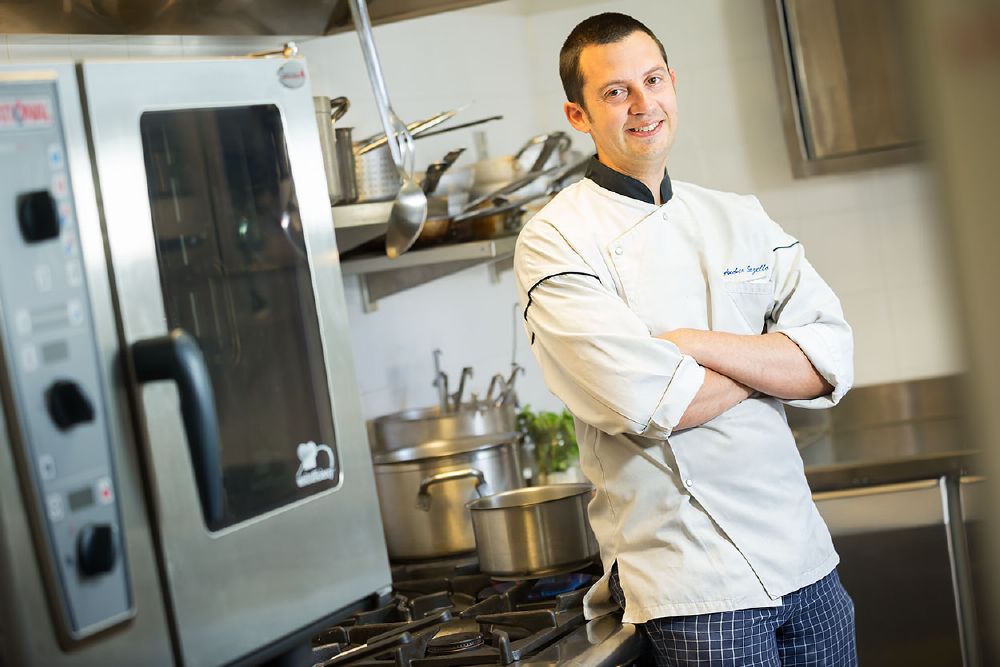 Finally, we interviewed those who know a thing or two about cooking to tell you the chefs' secrets.
Together with Andrea of the Argaj Restaurant in Castiglione Falletto, Beppe of the Antico Podere Tota Virginia Restaurant in Serralunga d'Alba and Giampiero of the San Maurizio Truffle Bistrot we learn a few tricks from those who spend hours a day behind 'the grill'.
Areas Equipped with Barbecues
The mid-August barbecue is a ritual normally consumed within the home, but in Langa there are other really interesting possibilities.
Baladin Open Garden in Piozzo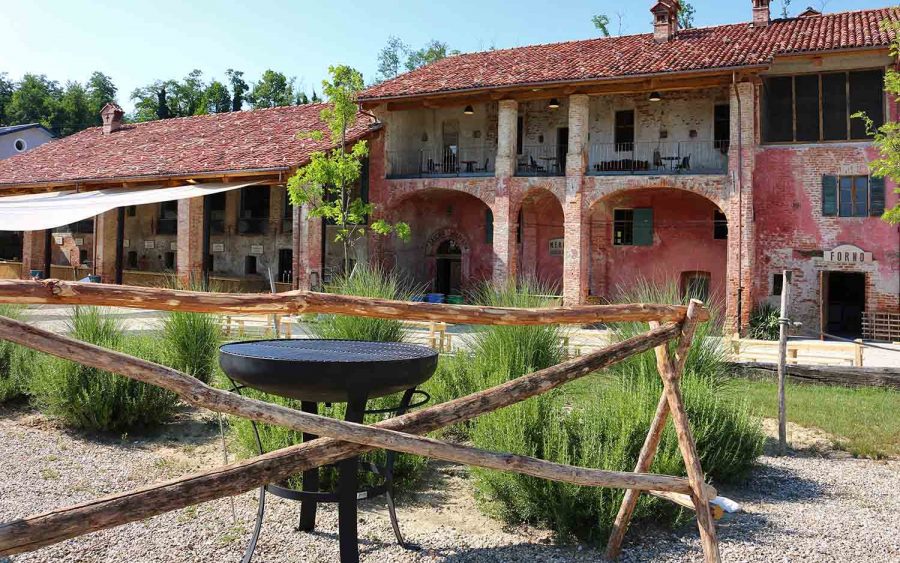 The Baladin Open Garden promises to be an unprecedented success for a new type of park open to the public, where the enhancement of the territory and local products is the focus.
Equipped with a point of sale for meat, where local butchers take turns serving it, the Baladin Open Garden is ideal for a not-too-busy barbecue.
A huge brazier has been installed in the centre of the garden where the brewery staff produce the coals for you. All you have to do is use one of the many grills scattered around the area and wait for the embers, made by the sweat of others' brow, to be hot.
Tanaro Park in Alba
This is the city's green lung, just a stone's throw from the historic centre, in Via San Rocco 4. A recently re-evaluated area for residents and tourists, it is the ideal place for large families with children and dogs in tow.
Away from the streets, overlooking the Tanaro river, the park has play areas for children, picnic tables, fountains and toilets. There is no shortage of wood barbecues for your mid-August barbecue, to be requested from the owner of the kiosk.
To find out about other picnic and snack areas on the meadows, where in some cases it is possible to grill, click here.
This concludes our review of barbecues.
But don't worry, we have plenty of interesting ideas for the next grilling season!