An alternative "Ferragosto" (mid-August holiday):
grilled fish and white Langhe wines
August 9, 2016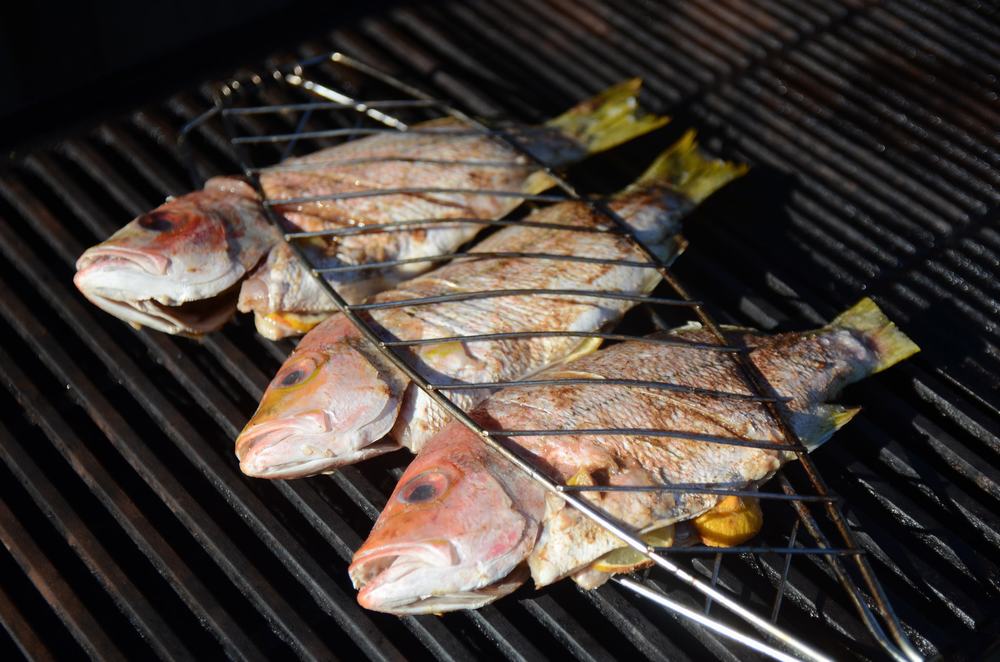 In these parts of the Langhe, meat, as is well known, is the queen of the grill. Yet, why not try something that's a bit more "unusual" and try out fish?
Here are a few suggestions for an alternative barbecue on Ferragosto.
To accompany our grilled fish we suggest some fresh and fruity white wine, like the Gavi.
The most suitable fish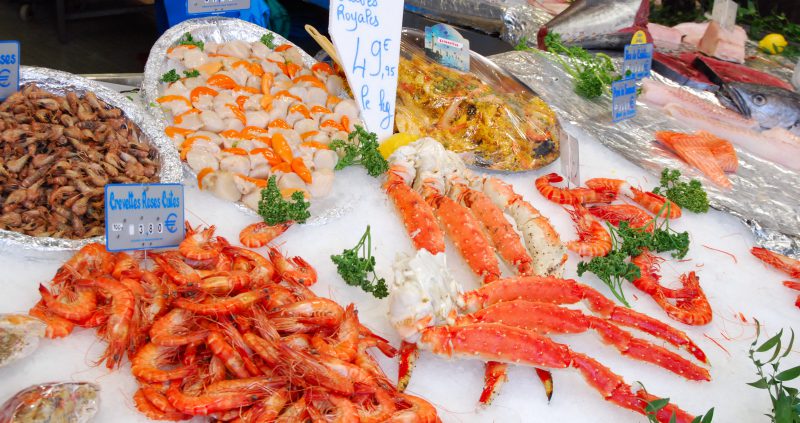 Whole fish
If you're a beginner in this field, my advice is to choose fatty and large fish: they're easier to cook and tend to be less dry. An excellent choice is the sea bream and the sea bass which, among other things, are also seasonal.
When it comes to full-bodied fish, we suggest trying bubbly wines, strictly dry, which help keep the mouth grease-free: in this case the choice goes towards a classic method sparkling wine.
Slices
Another tasty idea is slices. Ideally, in this case, it would be best to choose fish such as mackerel and salmon trout instead of tuna and salmon. The thickness should be at least two fingers high to prevent the fish from drying out and becoming stringy while cooking.
Here too, it's not a bad idea to accompany them with a dry rosé, or fresh and fruity wines, capable of bringing out the fish's flavors.
Crustaceans
Shrimps, king prawns, lobsters and prawns, along with cuttlefish, are perfect for skewers. Choose small shellfish, because the grilling tends to make them gummy. Alternatively, you can cook them in foil!
And finally, don't forget to ask your local fishmonger which neglected fish species are ideal for grilling: lesser known fish are just as tasty as the others, bust cost less.
Preparation
Whole fish need to be degutted, as well as shellfish, whose intestines need to be removed and only part of the shell must be kept.
And for those who like something a little more spicy, a marinade can be prepared using lemon juice, olive oil, garlic, salt, pepper and herbs such as sage, parsley and rosemary: this is an ideal sauce as well for brushing on the fish slices while cooking.
Alternatively, for a quick and tasty dressing, sprinkle the fish with freshly ground pepper, salt, olive oil and a generous dose of breadcrumbs: you'll get a tastier, moist and crunchy dish.
Cooking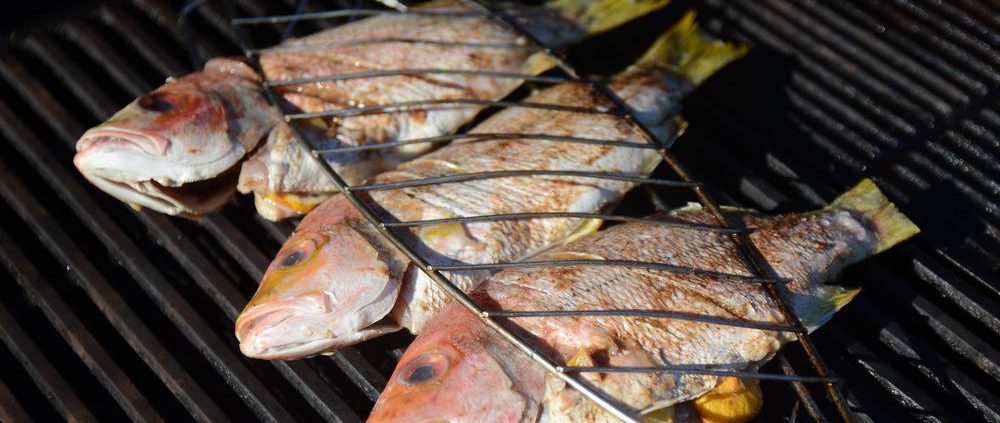 Placing the charcoal to one side in the barbecue would be ideal, so the fish isn't in direct contact with heat. When cooking such delicate food you should always avoid creating too much heat; you risk burning the outside and drying out the inside.
Remember to always keep the grid up high on top and never to leave it unattended, especially if you choose to cook small fish like anchovies!
Serving
Place the grilled fish on a platter and sprinkle with chopped parsley. Garnish with tomatoes and salad. Don't forget to have some slices of fresh lemon at hand.
And of course you can accompany the fish with some sauces: aliolì and citronette are ideal, the latter is also perfect for dressing a salad garnish, and let's not forget the classic homemade mayonnaise.