Gottasecca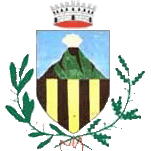 The town's name comes from the drought of this area. It was built in a dominant position, on the Bormida and Uzzone valleys.
Artistically interesting are the tower and the castle ruins. Not far, the sanctuary of Our Lady of the Assumption, among the woods, is surely worth a visit.
In mid-August a town fair takes place, to honor the Virgin.
History
In 1170 Gottasecca was a feud of the marquis of Ceva; because of its strategic position, it later was owned by the Del Carretto family, the marquis of Monferrato, the Sforza, and finally by the Savoia family.
Events
in Gottasecca and around
Eat & Sleep
in Gottasecca and around

Via Ravina, 12070 Gottasecca CN, Italia
Discover ↝



Piazza Castello, 12050, Borgomale, CN, Italia
Discover ↝



Via San Giovanni Battista 3 12054 Cossano Belbo
Discover ↝