Raise your glasses to the 45th edition of Vinum in Alba from Saturday, April 22 to Tuesday, April 25, and Saturday, April 29 to Monday, May 1, 2023!
What is Vinum?
The open-air event dedicated to enology takes place in the beautiful historic center of Alba in the Langhe region-one of Italy's most renowned territories for the production and tasting of high-quality wines.
The event, which closed with more than 156,000 tastings in the 2022 edition, is now a must-attend event for all wine enthusiasts and their surroundings.
In fact, in addition to offering the opportunity to taste more than 700 labels from the most vocated territories served by the most experienced sommeliers, it also includes a rich selection of local products presented as Street Food ëd Langa and cheeses expertly curated by ONAF (Organizzazione Nazionale Assaggiatori di Formaggiatori – National Organization of Cheese Tasters).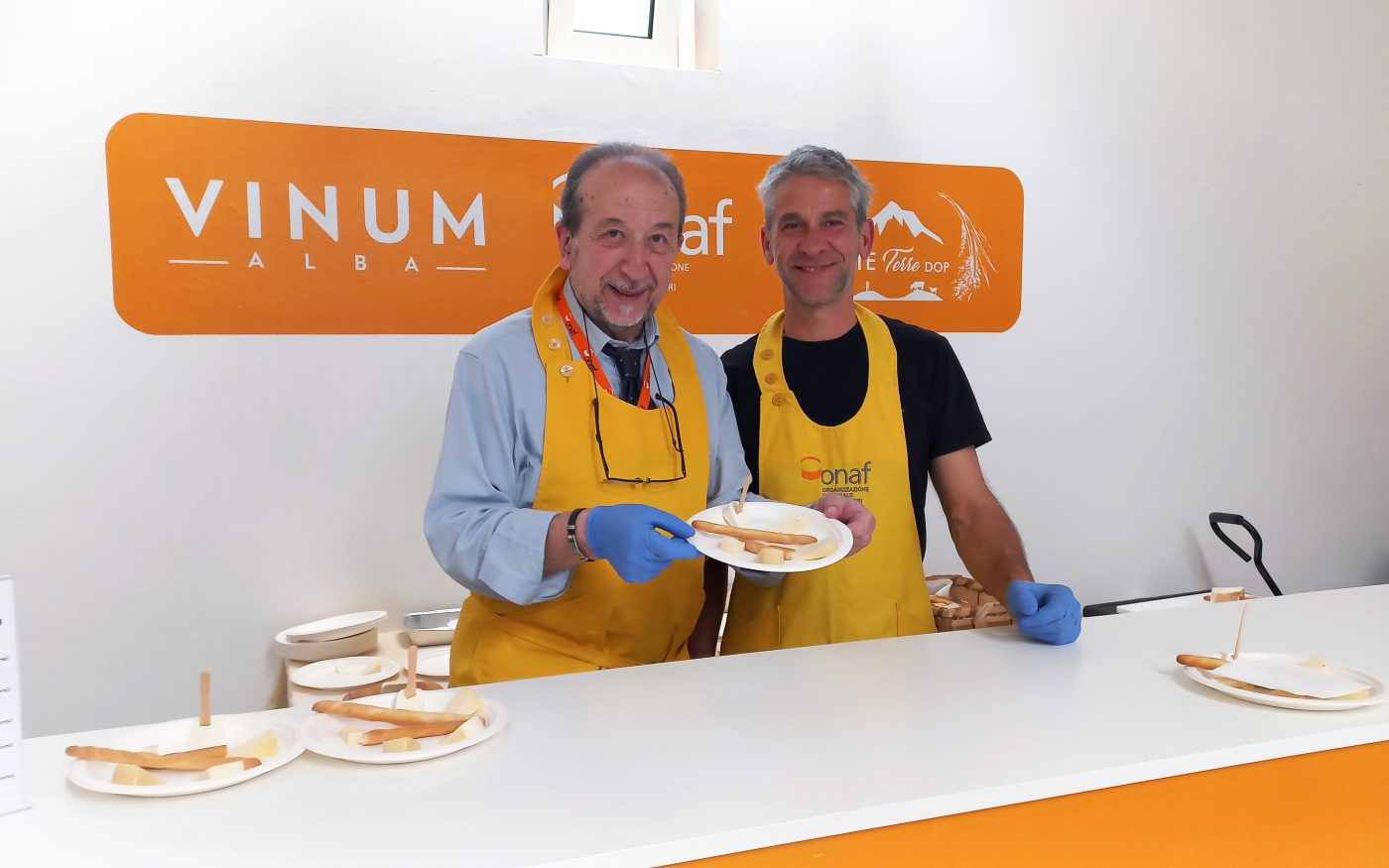 But it is not only a celebration of food and wine. The event is also an opportunity to discover the art and culture of the host city: as you walk through the streets of Alba to reach the main squares dedicated to different wine-growing areas, you can admire its beauty and learn about its history.
Where to go and what to taste
Piazza Medford
It starts at Palazzo Mostre e Congressi "G. Morra" in Piazza Medford, which hosts "The Great Red Wines of the Langhe" where the protagonists are-just to name two emblematic ones-Barolo DOCG, Barbaresco DOCG.
This space, set up in collaboration with the Consorzio di Tutela Barolo Barbaresco Alba Langhe e Dogliani, is also dedicated to other areas of excellence such as Roero and Monferrato.
In addition, thanks to ONAF, a delicious "wheel of typical cheeses" served, as tradition dictates, in order from least to most aged, can be tasted in conjunction with the wines.
Piazza Bubbio
The route, practically shown on a map provided at the checkouts, continues to Piazza Bubbio, which offers connoisseurs the famous white wines of the Langhe: from Arneis to Chardonnay, Nascetta to Favorita, an embarrassment of riches in choice.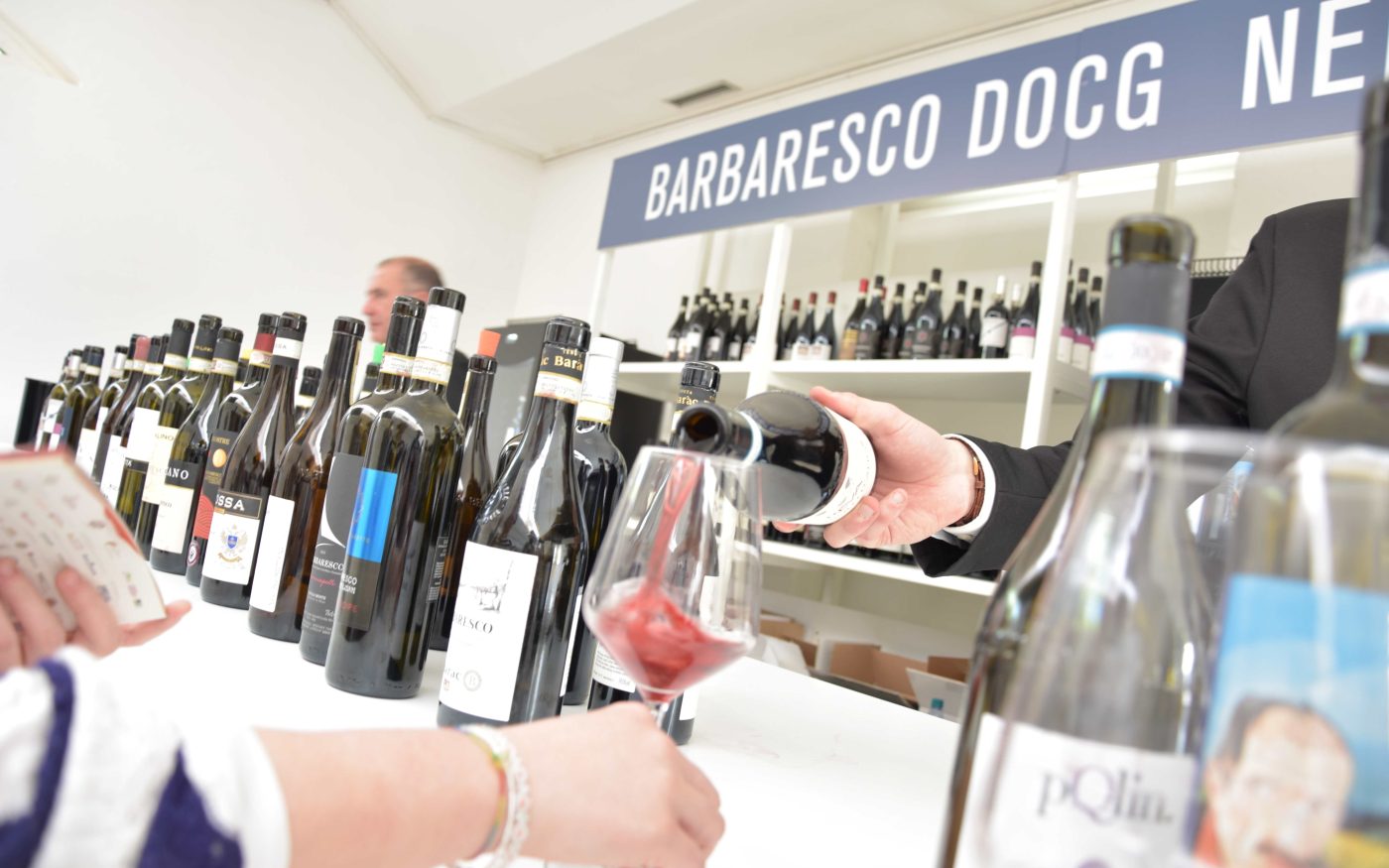 Piazza Rossetti
The tour does not end there, however, and moves on to Piazza Rossetti with wines from the Produttori della Città di Alba, the Consorzio di tutela Roero and the interesting proposal of the Consorzio del Vermouth di Torino.
Cortile della Maddalena
Walking through the historic center of Alba, we then come to the Cortile della Maddalena where you can taste the labels of the Barbera d'Asti and Vini del Monferrato, Gavi and Brachetto d'Acqui consortia, with views also of Freisa di Chieri DOC, Collina torinese DOC, Erbaluce Caluso DOCG, Carema DOC and Canavese DOC.
In this space, you can also drink wines from the New and Old World to test new wine sensations in one place!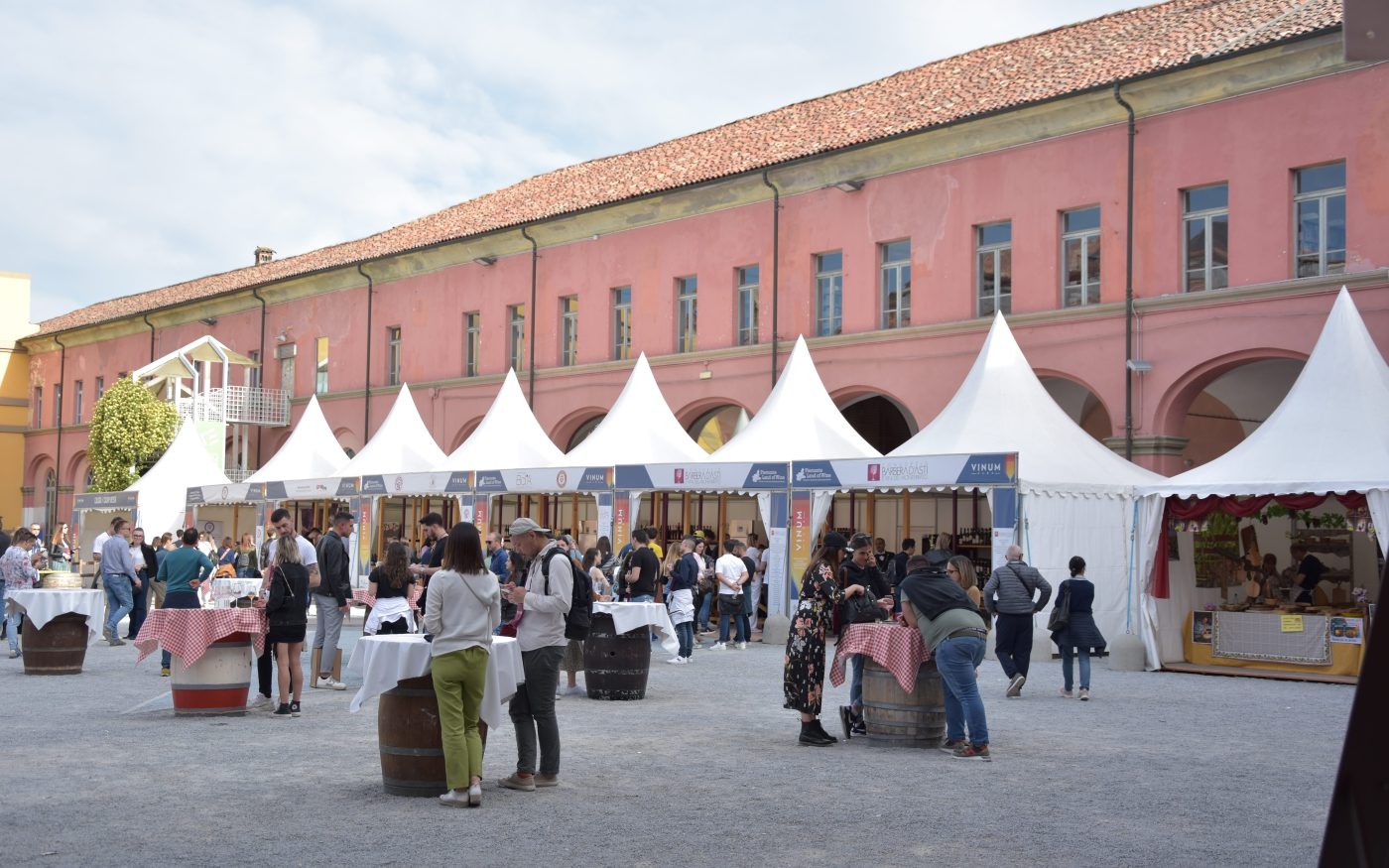 In addition to these the best of wines from the Aosta Valley Region and Alba's sister city, Medford, Oregon.
Completing the sensory journey are grappas produced by companies that are members of the Consorzio di Tutela Grappa del Piemonte and Grappa di Barolo.
APRO Hotel Academy of Alba and the villages Brichet and San Martino, in the same location, instead, offer tasty offerings from the "food" point of view, observed by a sly Bacchus gushing wine.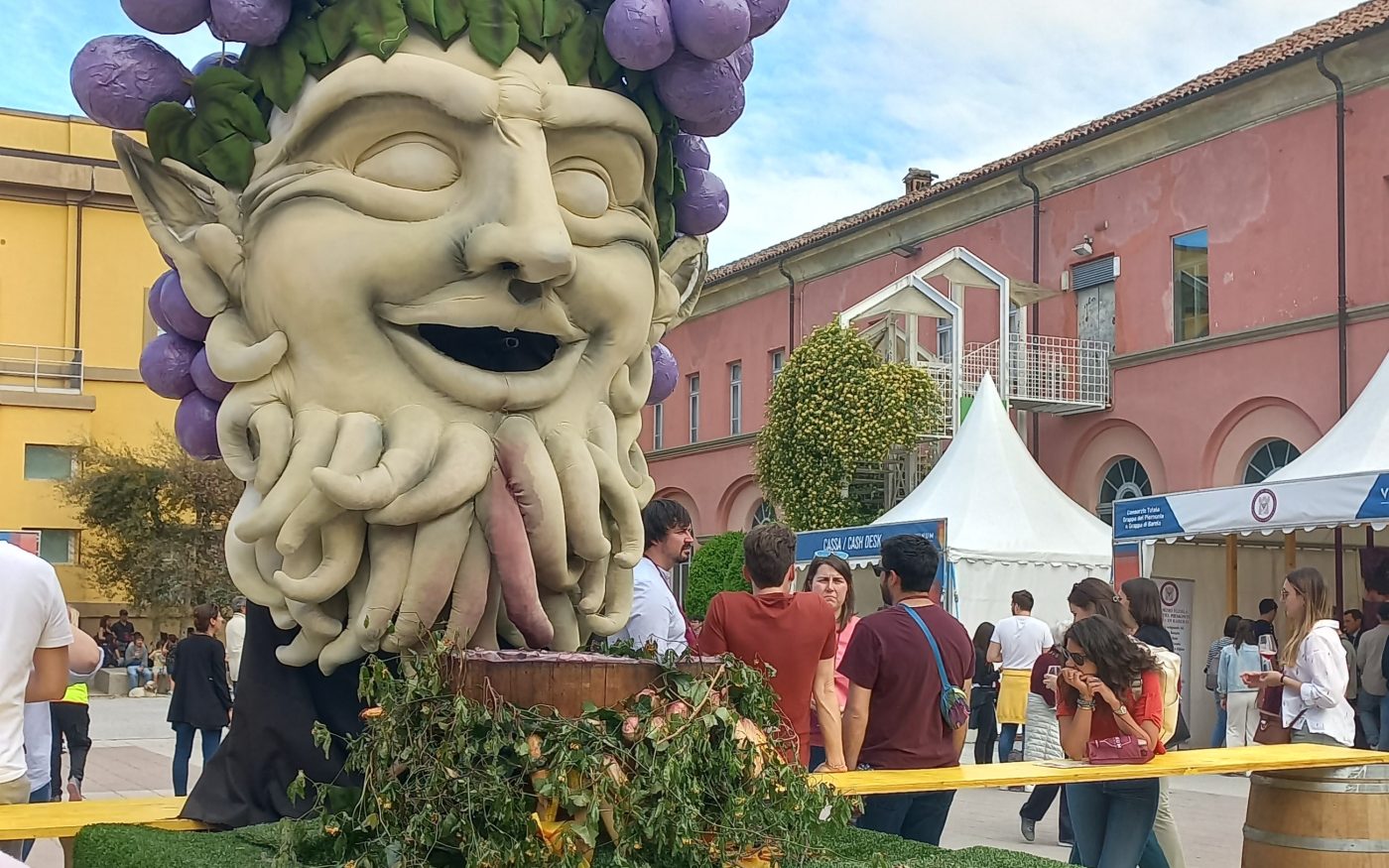 Piazza San Paolo
Finally reaching Piazza San Paolo, glasses are filled with refreshing Asti Spumante DOCG and Moscato d'Asti DOCG, along with Dolcetto di Diano d'Alba DOCG, Dogliani DOCG and Dolcetto d'Alba DOC.
There is also no shortage of street food by the San Lorenzo, Rane e Patin and Tesòr villages and featuring the IGP Piedmont Hazelnut in collaboration with the Confraternita della Nocciola Tonda Gentile di Langa.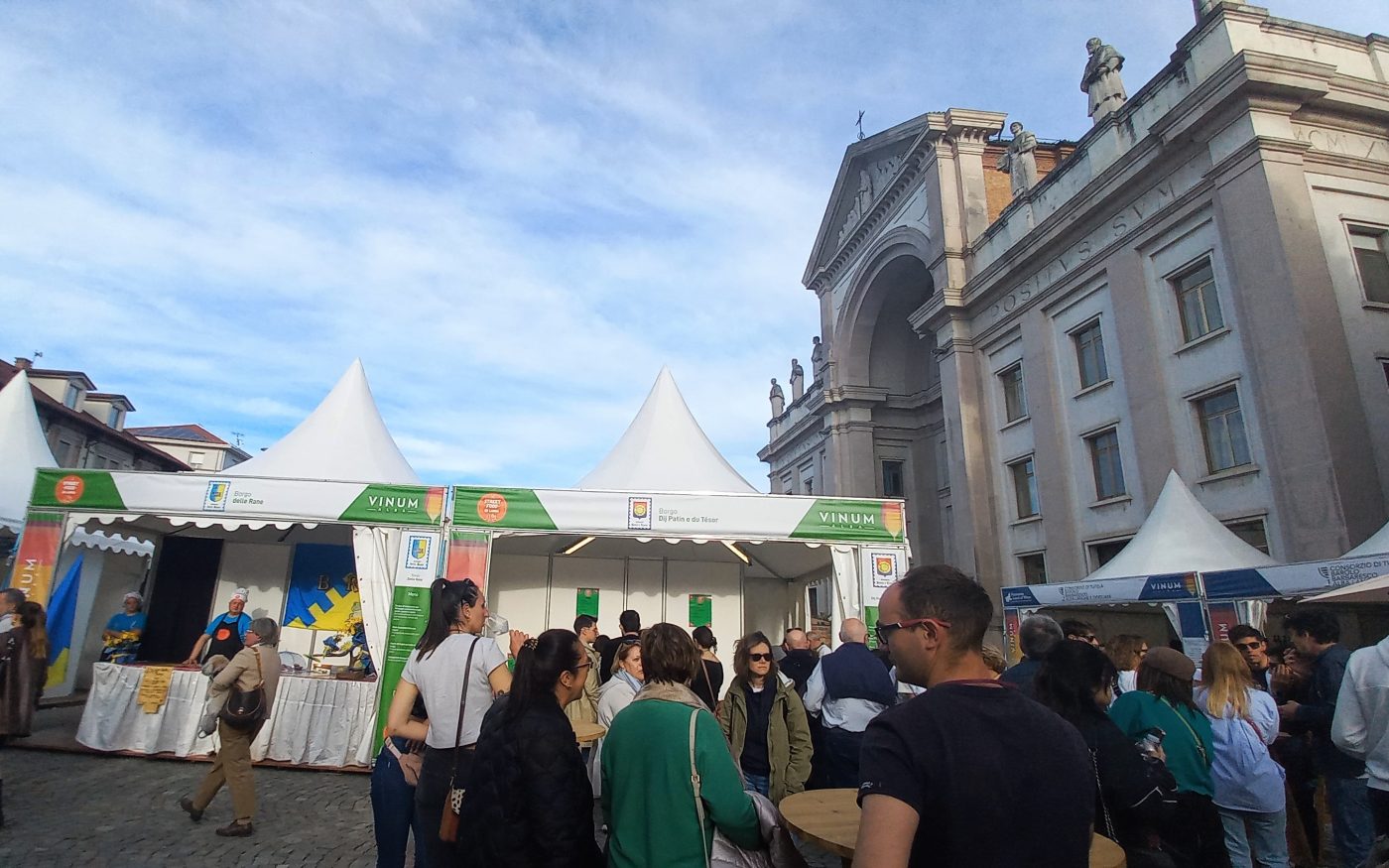 Side activities
Surrounding the Vinum Bimbi event is a fun play area dedicated to young children to enjoy wooden games and animated readings.
For adults, interesting in-depth experiences such as Vinum Lab, to learn more about the producers and wines at the event, and Vinum a Tavola, gastronomic itineraries with great chefs from the national scene in the beautiful Castle of Roddi.
Last but not least, Vinum Outdoor, which enriches the program with "gourmet" Walks, musical events and treasure hunts around the city!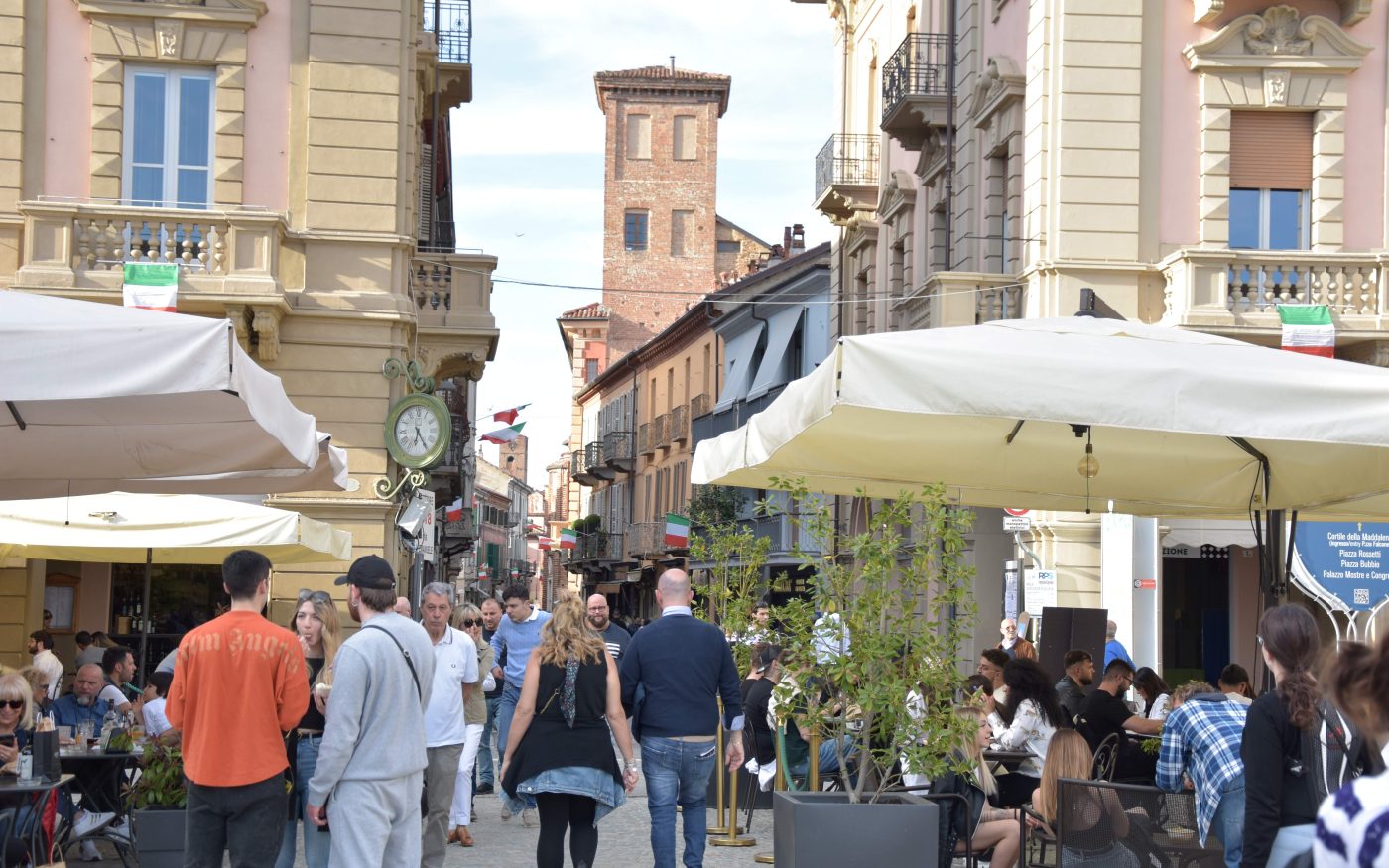 In short, Vinum is a perfect way to discover the beauty of Alba and its surroundings, but also to understand the poetry and passion of the winemakers who, with great dedication, produce wines of the highest level.
Aunique and unforgettableexperience for those who wish to immerse themselves in local culture and gastronomy.
Useful info
When
Saturday, April 22 to Tuesday, April 25 and Saturday, April 29 to Monday, May 1 from 10:30 a.m. to 8 p.m.
Where
Alba (Cuneo)
Admission price
Complete tasting booklet 35,00 €. Includes 16 tastings of Piedmont wines, goblet and goblet pocket, with other purchase options available.