Azienda Agricola La Trava di Maria Grazia Rivetti, Località Trava, 2, 12056 Mango (Cuneo), Italia •
Request a visit
• Tel: +39 0141 89 591 • Fax:+39 0141 89 591
Maria Grazia Rivetti looks forward to welcoming wine lovers on the terrace. Right away you'll breathe in a family atmosphere, the Company is led by Maria Grazia, her husband Giorgio Costa and daughters Elena and Manuela.
The wines
We're located in the Moscato d'Asti DOCG production area. While climbing the road that leads towards the town of Mango you can clearly see on the left the Azienda Agricola La Trava sign.
Here, the favorable micro-climate all year round, the terrain's characteristics, the summer heat mitigated by the wind, give unique characteristics to the grapes.
Maria Grazia and Giorgio Costa follow the various processing steps, choosing the best grapes and avoiding the use of oak barriques barrels, so as to maintain intact the flavors and the aromas already present in the grapes. All the wines are made from native grape varieties and the vineyards cover an area of roughly 17 hectares.
Visit to the winery
From the terrace, the panorama appears unexpected catching the visitor by surprise: the view stretches from the nearby Langhe to Roero and even up to Turin's surrounding area, towards the Alps, the Asti area and Monferrato. On a clear day you can see the Sacra di San Michele and the Superga hill.
We begin with a brief outline of the history, the location, and the company's territory. Weather permitting, we take a walk between the rows of grapevines and we take a look at both the stages of development, growth and ripening of the grapes and the work in the vineyard.
We then move on to the Winery and the fermenting, bottling and aging rooms, where we describe the various wine-making processes, with particular reference to the Muscat.
And finally, the visit ends in the tasting room with a guided taste of the wines.
Spoken languages: French and English.
Parking for recreational vehicles
The internal parking is quite ample and can also be used for coaches, while part of the roof terrace is used as a stopping off point for campers and electricity, fresh water supply and disposal of waste waters is available.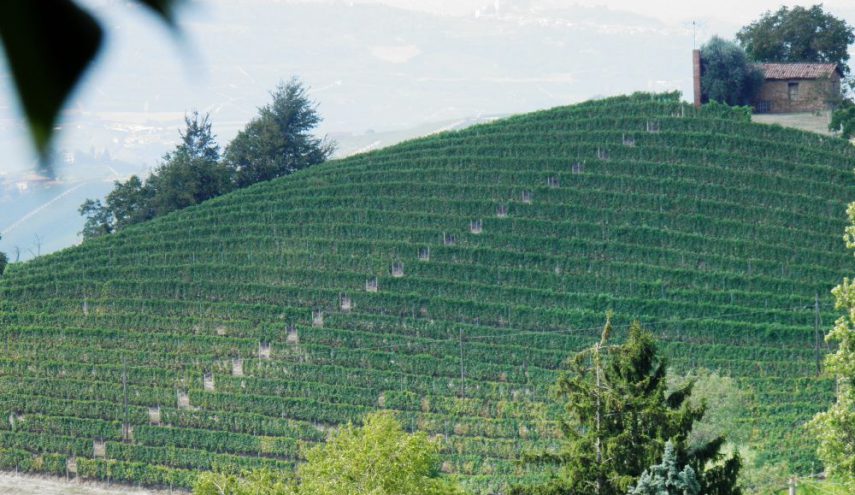 Information
Business Hours: from Monday to Sunday 08.00 - 19.30
Closing Day: -
Holidays: from December 15th to February 15th
Email | Website
Tel: +39 0141 89 591
Fax: +39 0141 89 591
Cellar
Vineyards: 17 ha
Wines: Langhe Arneis doc, Langhe Favorita doc, Dolcetto d'Alba doc, Barbera d'Alba doc, Langhe Nebbiolo doc, Moscato d'Asti docg,Grappa di Moscato e Grappa Classica
Bottles: 45.000
Vineyards location: Mango
Method: Guyot
Biologic Method: No
Services
Direct
Sales
Accessible
 
Animal
Friendly
Parking
 
Terrace
 
Pagamenti