Business Hours
Monday through Friday
10:00 → 18:00

Saturday 9:30 → 14:30
Giordano Vini has deep roots in the wine-making tradition of the Langhe. Founded more than a century ago, the Valle Talloria winery in Diano d'Alba is the beating heart of the company.
In addition to respecting tradition, Giordano has also adapted to the changes and needs of modern consumers, combining the craftsmanship and artistry of the past with innovation and state-of-the-art winemaking techniques, ensuring the production of quality wines.
Here, a visit to the winery is a fascinating experience that excites wine lovers and the curious and is perfectly suited to accommodate large groups, given the significant size of the facility.
The Wines
Treasures of Italy: production in the most renowned wine regions
In the charming cellar of Valle Talloria is accomplished the aging and bottling of fine wines from the area, including Nebbiolo, Barbaresco, Barolo and Arneis.
Giordano's wine production extends far beyond that, embracing Italy's most renowned wine regions, with a special dedication to Puglia, where it operates a production facility, and a significant presence in Veneto, Tuscany, Sicily and Sardinia.
Annual production reaches the remarkable figure of 25 million bottles, the result of consistent commitment and growth over the years and a history of an established company.
Produced Wines
Langhe Nebbiolo DOC
Barbaresco DOCG
Barolo DOCG
Roero Arneis DOC
Piemonte Cortese DOC
Primitivo
Chianti Rosso di Montalcino
Amarone
Cannonau
Vermentino
Agricultural Method
Integrated pest management
Visits & Tastings
Tasting among cold cuts and cheeses typical of the area
The tour takes in the wine-making facilities and culminates in the winery, among the barrels in which the wine ages. Next, the most anticipated moment: the guided tasting, accompanied by local products.
The visit with Langhe menu includes a tasting of 3 traditional wines accompanied by an irresistible platter of mixed Piedmontese cold cuts and a selection of local cheeses.
If you would like a more in-depth journey into the world of wine, then the visit with Giordano wineries menu is the ideal choice with 5 wines from Piedmont and Salento for tasting.
In addition to the deliciousness of the wines, in this second type of tasting, you will be treated to a platter of cold cuts and cheeses along with crostini with typical sauces and specialties in oil, ending with the dessert of the day.
Tasting Price
Starting at 20€
Prices & Services
Two menus to explore tastes and flavors of the Nebbiolo lands
Visit with Langhe menu
Price: 20,00 €
Visit to the historic winery
Tasting of 3 traditional Piedmont wines
Platter of mixed Piedmontese cold cuts
Selection of cheeses from the Langhe
Specialties in oil
Bread and breadsticks
Water and coffee
Visit with menu Giordano wineries
Price 27,00 €
Visit to the historic winery
Tasting of 5 wines from Piedmont and the Salento region
Platter of mixed Piedmontese cold cuts
Selection of cheeses from the Langhe
Crostini with typical sauces
Specialties in oil
Dessert of the day and digestive
Bread and breadsticks
Water and coffee
Services
Air Conditioning Direct Sales WiFi Parking Lot Garden Caravan Parking
Accepted Payments
Visa / Cartasi Mastercard American Express Cash
Giordano Vini Spa, Via Guido Cane, Diano D'alba, CN, Italia
Discover ↝

Castello di Benevello, Via Scuole, Benevello, CN, Italia
Discover ↝




SP157, 19, 12060 Grinzane Cavour CN, Italia
Discover ↝


For information and reservations fill out the following form, you will be contacted as soon as possible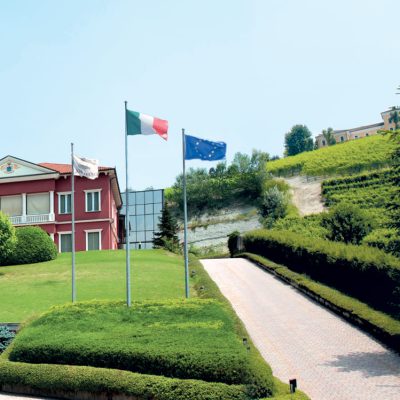 Business Hours
Monday through Friday
10:00 → 18:00

Saturday 9:30 → 14:30