Business Hours
10:00 → 17:00
Closing Day
Only upon reservation
Holidays
December 24 → December 26
Tenuta Garetto was born from the desire of the Gagliardo family to expand its production in the area of Nizza, given the important wine-growing vocation of this land.
Hence, in July 2017, a transfer of ownership took place, which saw the famous producers from La Morra, from Poderi Gianni Gagliardo, take over this historic estate and its vineyards.
Stefano and Alberto Gagliardo undertook the tradition consolidated by the previous management, however making important changes both in the vineyard and in the cellar: alongside vineyards dating back to the 1930s, new plants were born, always linked to a low-impact agriculture, that is now about to become organic.
The estate is located in Agliano Terme, the most important area for the production of Nizza DOCG, a brand new denomination recognized as the maximum expression of Barbera d'Asti grapes.
La cantina nasce dal desiderio della famiglia Gagliardo di espandere la propria produzione nella zona del Nizza, massima espressione della Barbera.
The Wines
Agliano Terme, always known as the "Barbera town", is characterized by sandy marls which are a constituent element of wines with character and suitable for aging.
The property consists of a single plot of 10 hectares that develops on the hill behind the cellar, thus helping to optimize the harvest and therefore maximize the quality of the wines produced.
The winery mainly processes Barbera grapes, which correspond to about 80% of the production, some of which date back to the 1930s and 1950s; all vineyards are in an ideal South / South-west exposure.
The wines produced are Nizza DOCG, Barbera d'Asti DOCG, Barbera d'Asti Superiore DOCG and Grignolino d'Asti DOC, each of which characterized by elegance and strong character as required by the Gagliardo style.
Produced Wines
Grignolino d'Asti DOC
Barbera d'Asti DOCG
Barbera d'Asti Superiore DOCG
Nizza DOCG
Vineyards Extension
10 Ha
Vineyards Location
Agliano Terme
Agricultural Method
Conversion
Visits & Tastings
The best way to fully understand the nuances and distinctive features of the Gagliardo family is to visit both realities, that of La Morra and that of Agliano.
The visit is structured within the winemaking and aging rooms, where they will tell you about the history of the 6 generations and the philosophy of the family; you will then take a look at the vineyards from the courtyard and, if the weather allows it, take a walk in the vineyard.
They'll talk about the characteristics that make this territory unique in the world and explain them through wine tasting. You can choose between three visit options:
Tour and tasting of three wines (including Nizza DOCG) → € 20 per person
Tour and tasting of four wines (including Nizza DOCG) → € 25 per person
Monferrato VS Langhe (Barbera d'Asti Superiore vs Langhe Nebbiolo, Nizza vs Barolo) → 35 € per person
In both cases you can choose to add a mixed platter of cold cuts and typical cheeses to be shared among all, for the cost of an additional €9 per person. (upon reservation only)
Tasting Price
Starting at 15€
Prices & Services
Choose between three visit options
Tasting in the cellar or in the vineyard
You can choose between three visit options:
Tour and tasting of three wines (including Nizza DOCG) → € 20 per person
Tour and tasting of three wines in the vineyard (including Nizza DOCG) → € 25 per person
Monferrato VS Langhe (Barbera d'Asti Superiore vs Langhe Nebbiolo, Nizza vs Barolo) → 35 € per person
Services
Air Conditioning Pets Allowed Direct Sales WiFi Kids Games / Playground Parking Lot Garden
Accepted Payments
Visa / Cartasi Mastercard American Express ATM / Bancomat Cash
For information and reservations fill out the following form, you will be contacted as soon as possible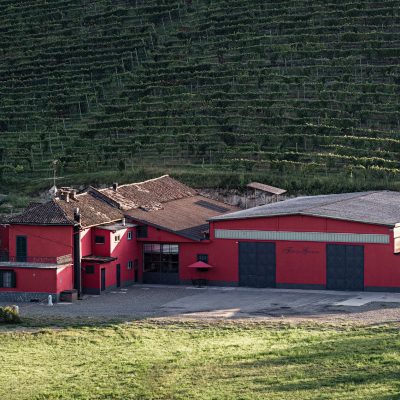 Business Hours
10:00 → 17:00
Closing Day
Only upon reservation
Holidays
December 24 → December 26