If you are thinking of taking a vacation or trip to the Langhe, I recommend that you consider biking as a means of exploring this beautiful area.
Electric or mechanical, just pedal!
We are talking about pedaling through the hills, so you have to put in some effort, but this should not discourage you, also because in recent years the spread of electric pedal-assisted bicycles, or e-bikes, really allows anyone to enjoy a day outdoors on the pedals.
If you are more old school and prefer traditional biking, however, we have put together some tips for how to best tackle the Langa climbs.
Haven't I convinced you yet? Now I will explain why this area is worth visiting by bicycle.
Breathtaking landscapes
The morphology of the Langhe hills, rich in vineyards, cultivated fields and small villages, means that new landscape perspectives present themselves at every turn.
These are unique views, over countless valleys, small and large, which have their own history, peculiarities and characteristics: the Belbo valley is one world, the Bormida valley another.
For example, from the terrace of La Morra one can admire the geometry of the nebbiolo rows for the production of Barolo, while from Mombarcaro one can grasp the breadth of the forests of the Alta Langa and on particularly clear days one can even catch a glimpse of the sea!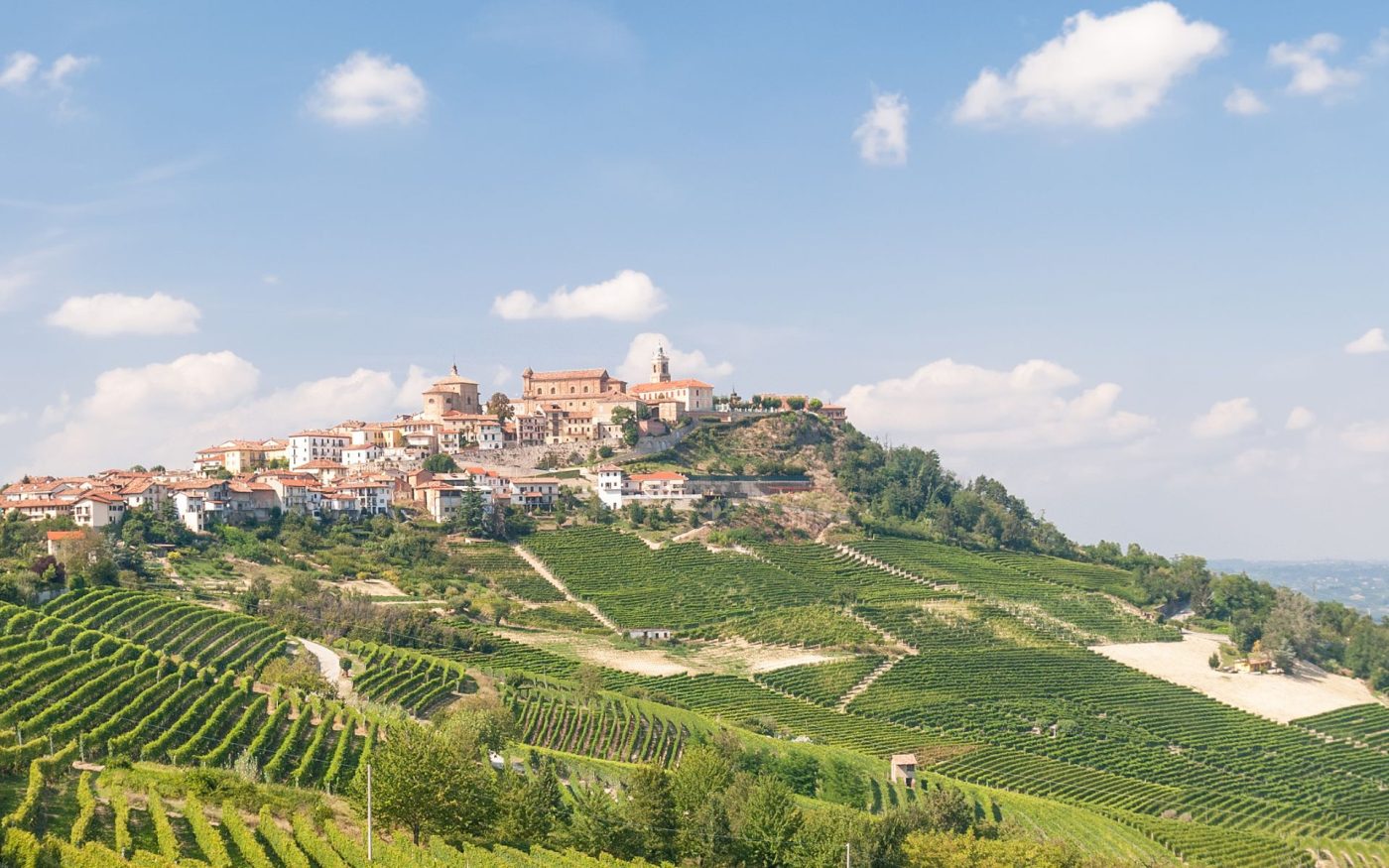 Suitable roads
Many roads in the Langhe are quiet and with little traffic, perfect for cycling enthusiasts.
It must be considered that we are talking about a tourist area, so sometimes the influx of people is greater. But in general we can say that compared to the flat area, traffic is definitely less fast.
There are also many secondary routes, good alternatives for reaching the same place. You can choose to change the itinerary as you go, perhaps to add a stop or simply to follow your curiosity.
Food and wine
Here we come to the yummy part! The Langhe is renowned for the production of fine wines, such as Barolo and Barbaresco.
During your bike ride, you can stop at local wineries for some tastings, discovering the wine culture that makes this region famous.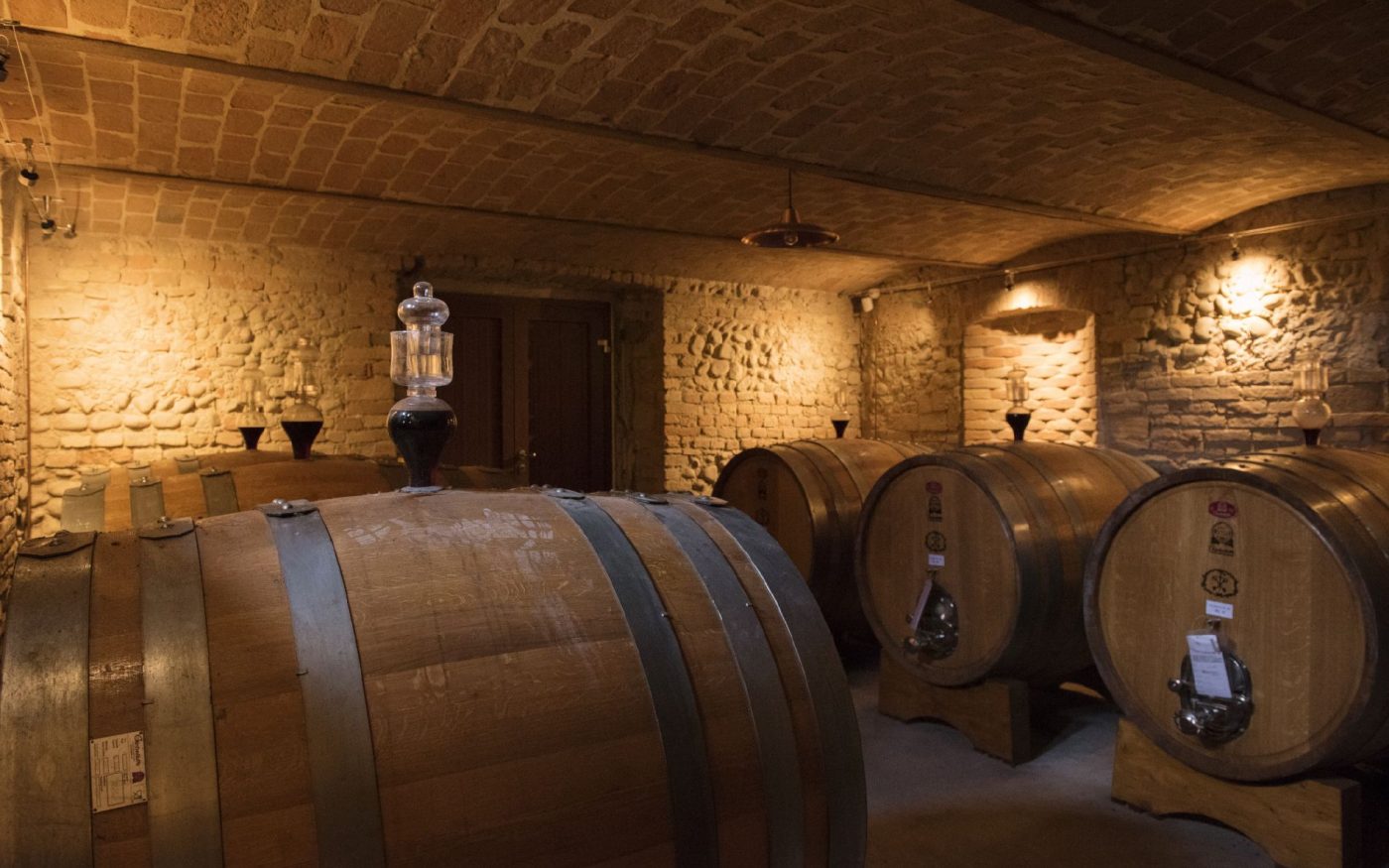 A visit to the winery allows you to meet the producers, who will talk to you about the secrets of winemaking and vine cultivation techniques.
In addition to wine, thanks to the restaurants and inns in the area, you can taste many traditional recipes, from appetizers to dessert!
Villages and towns
During your cycling trip in the Langhe, you can visit charming towns, some better known, such as Monforte d'Alba and Grinzane Cavour, and others more secluded.
These locations offer history, art, and an authentic atmosphere that makes you feel immersed in the local culture.
Many municipalities are guarded by castles and mansions that tell the story of the area's past and history, but there are also many smaller villages that draw on different traditions, such as wine, honey, hazelnuts, or the game of fistball.
In short, cycling in the Langhe offers the perfect combination of spectacular scenery, high quality food and wine, villages worth seeing , and cycling routes suitable for all needs.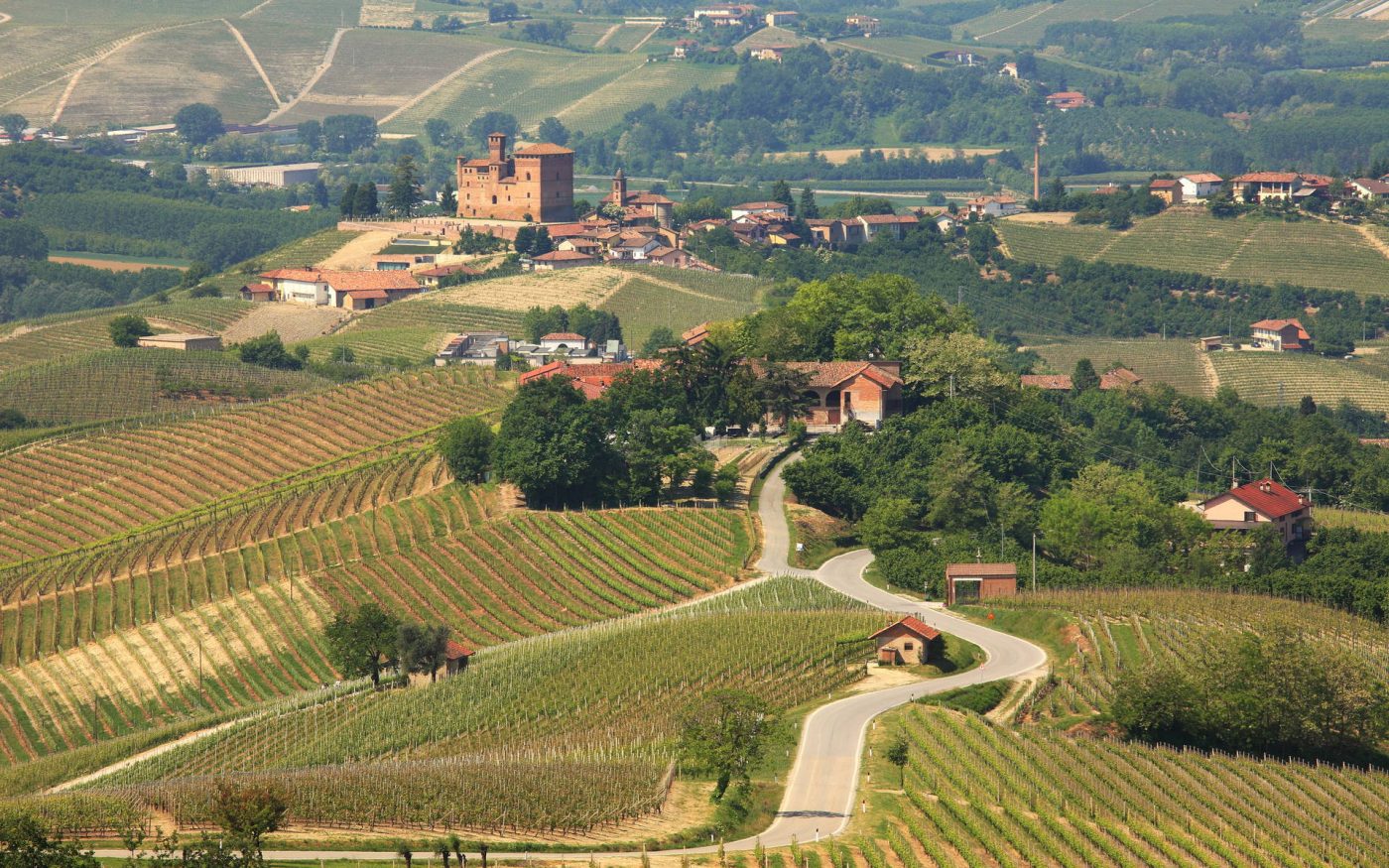 What if I don't have my bike with me?
Not everyone has the ability or inclination to bring a bicycle with them; perhaps you only like to devote a few of your days in the Langhe to biking.
So I point you to Bicinlanga, a project of the historic Torto Cicli store in Alba, which deals with rentals and services related to the world of "2 silent wheels", as Federico, owner of the business, likes to call them.
Ci piace guardare i luoghi che ci sono familiari con gli occhi di chi li visita per la prima volta, ed è un po' come se li riscoprissimo anche noi!

Federico

Bicinlanga
Thanks to its initiative, you can request one or more bikes (electric or traditional) and have them recommend some routes that you can conveniently follow thanks to a dedicated app.
In addition, if you would like to be guided by a real expert, Federico and his team can organize for you excursions in the company of a qualified escort who can help you discover many aspects of the area and plan for you routes suited to your needs.
Do you own the bike and need a simple tune-up or repair? You can still count on the experience of Torto Cicli.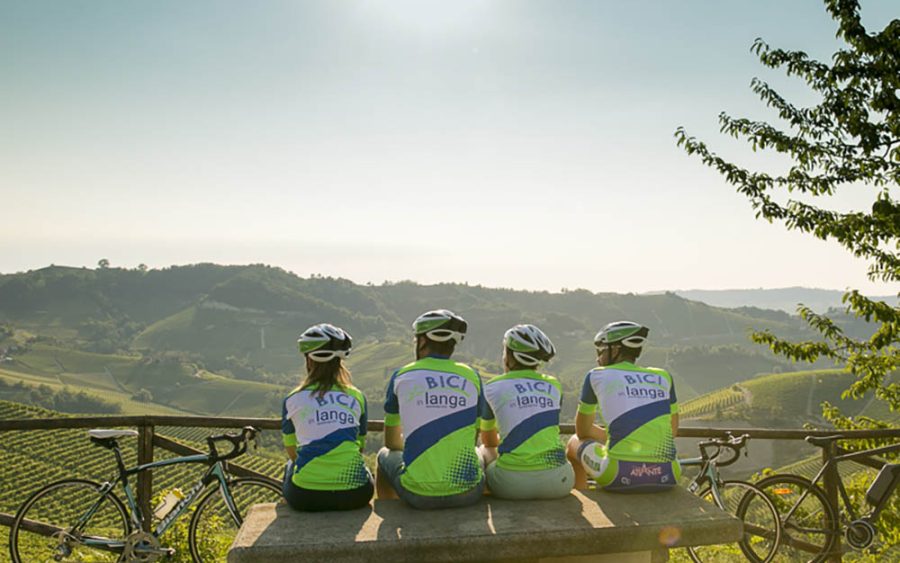 Get inspired for your next vacation
At this point you have no more excuses, to discover the Langhe you just have to get in the saddle and ride.
On LoveLanghe you can find many other contents dedicated two-wheelers, to each his pedaling!