The Langhe are famous above all for wine and gastronomy and, while in vacation in the area, it is usual to go from a cellar to a restaurant, trying to taste as many products as possible!
But the wine hills can be an excellent destination also for bicycle lovers, offering many excursions between landscapes and wonderful environments for most of the year.
#1 Mind the rise
For those of you who are a little distracted, hill means climbs!
Don't be scared, nothing superhuman, but if you are used to cycling on the plain you have to enter a slightly different perspective.
Meanwhile, put your heart at rest: the rises are inevitable.
It is possible to take beautiful paths avoiding the harder ones, but in general it is impossible to travel more than a few kilometers on the plain in this region.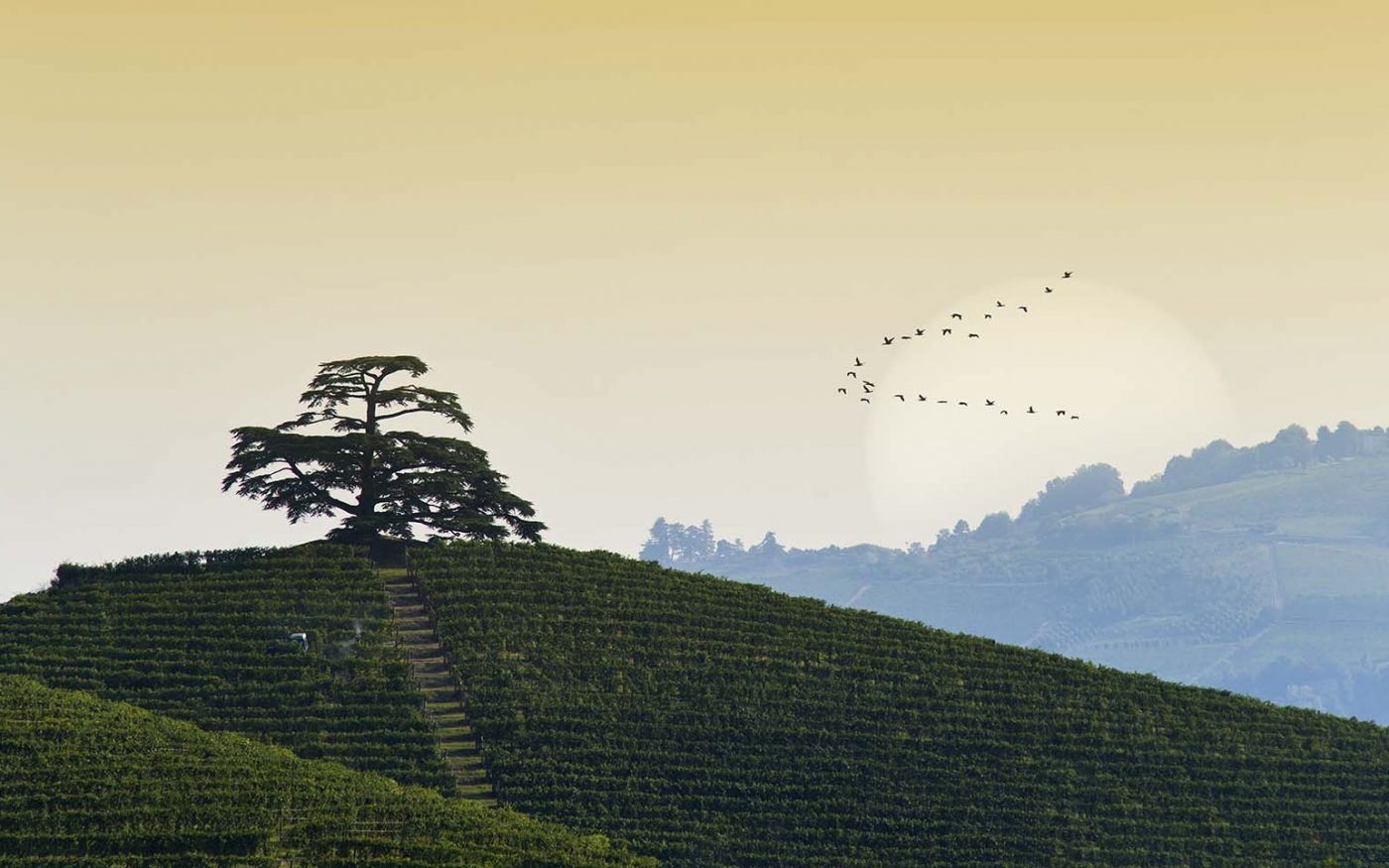 Unlike other areas of Italy, the Langa is characterized by high hills, especially in the part called Alta Langa.
Therefore you will find yourself facing rather steep climbs, which require a minimum of training for those who decide to ride a bike to go look for the delicacies of the Langhe gastronomy.
These aren't the Dolomites, but surely if you haven't been sitting on a bike for years it could be quite frustrating to realize the resistance opposed by the force of gravity to your progress along the road.
Have I not managed to frightened you yet? Are you still convinced to put on shorts and a helmet?
Well, go ahead with tip # 2.
#2 Choose the route
It is important to plan your tour taking into account your physical condition and the time available.
The towns in the Langhe are often quite close to each other and allow you to create rings (like this tour) with different stopping points, so you will never find yourself lost in the middle of nowhere.
But consider that 10 km of ups and downs tire very much more than 10 km in the plains!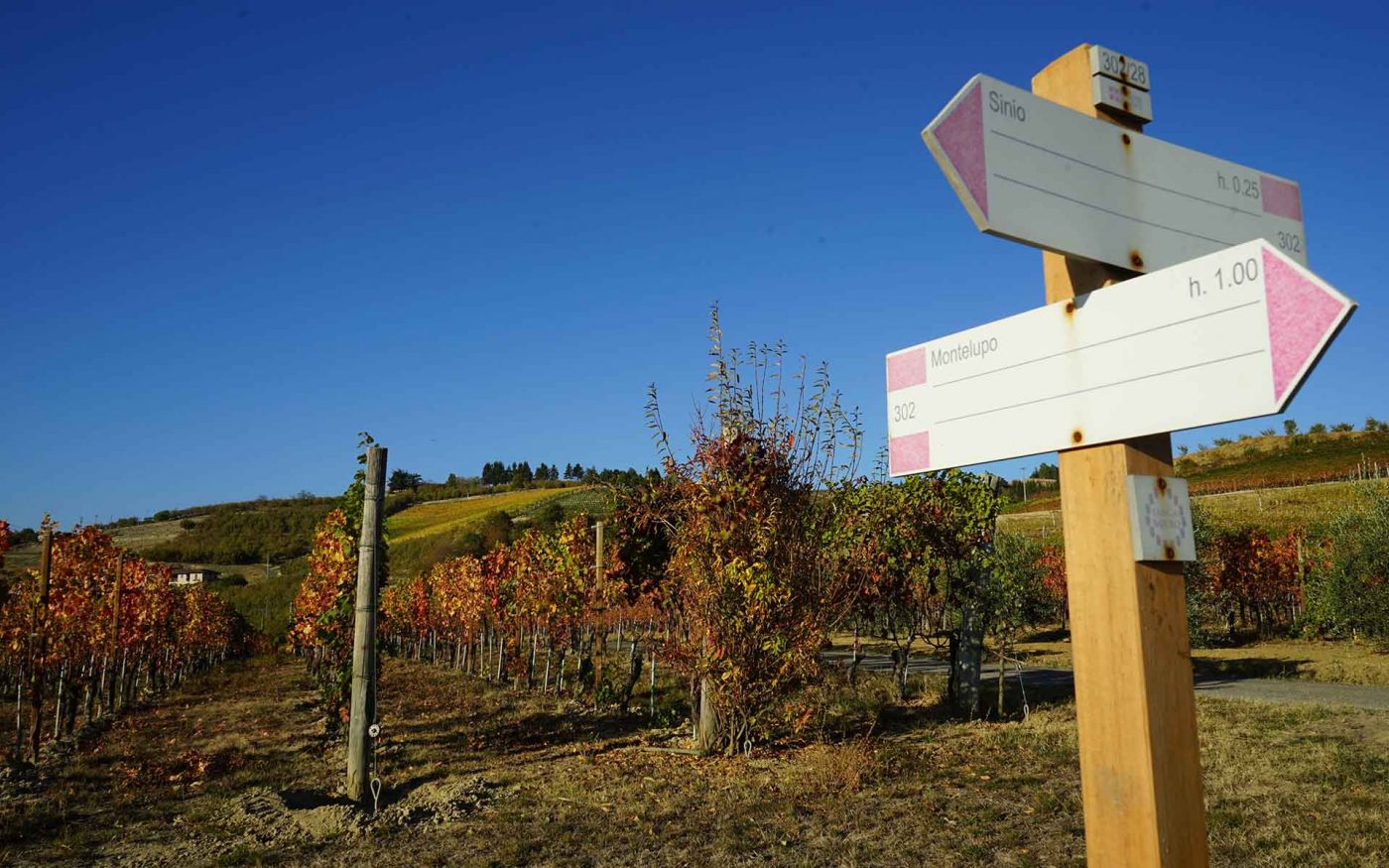 Then study the route to understand which and how many gradients you will have to face.
Especially in Alta Langa, reaching a town at 15 km may require you to go downhill even 2 or 3 times and easily accumulate 1000 total meters in altitude.
All this could transform what on paper seemed a simple trip of a couple of hours into a small odyssey that never ends!
#3 Ride well
It may seem silly, but the most expert know well that a correct posture on the bike and on the pedals is very important.
First of all it allows you to do less effort and enjoy more your tour, but uphill it also allows you to avoid minor injuries, because at this stage we stress the joints much more and it is therefore essential to have a correct position in the saddle.
As for the position there are no absolute rules, but some general principles. On internet you can find many tutorials that explain how to proceed, for example this one.
As for the gearbox, I recommend using short ratios: at the same speed it is better to divide the effort into more rides and in this way you will not overwork the muscles and especially the knees.
If you think about it, it's like with the car: if we imagine we are uphill at 30 per hour, for the same mass to be moved it will be much easier to do it in second gear than in fourth gear!
#4 Don't rush
The climbs require a lot of energy and perseverance, take it easy!
Do not hurry, after all the bicycle must be a pleasure. If you take a climb too hard, you will find yourself stopping often and this will prevent you from finding your rhythm.
It's a bit like walking in the mountains, the difference is that here in half an hour there will certainly be a flat stretch or a descent to catch your breath.
But be careful, sometimes this is a double-edged sword: seeing the road that seems to go down a little further on often leads to accelerate pedaling to reach the end of the climb.
Do not be enchanted by these sirens! Manage your energies and you won't get exhausted to the goal.
#5 Check your bike
Your bike is your steed, and must accompany you on adventures through the Langhe hills: make sure it is in order.
Check your tires: they shouldn't be either too deflated – in torder to avoid slowing down – or too inflated – to be able to absorb the roughness of the asphalt. The different types of bike tires require different pressures: even in this case you can easily get help from internet.
Check that the brakes work well: if you are particularly reckless in some descents it is easy to reach very high speeds. You wouldn't want to find out at 80 per hour that your bike's brakes don't work well!
Finally, take a look at the parts that need to be lubricated such as chain, gearbox and pedals: the smoothness of these parts can help you a lot when you're uphill, while unnecessary friction will be more evident than on the plain.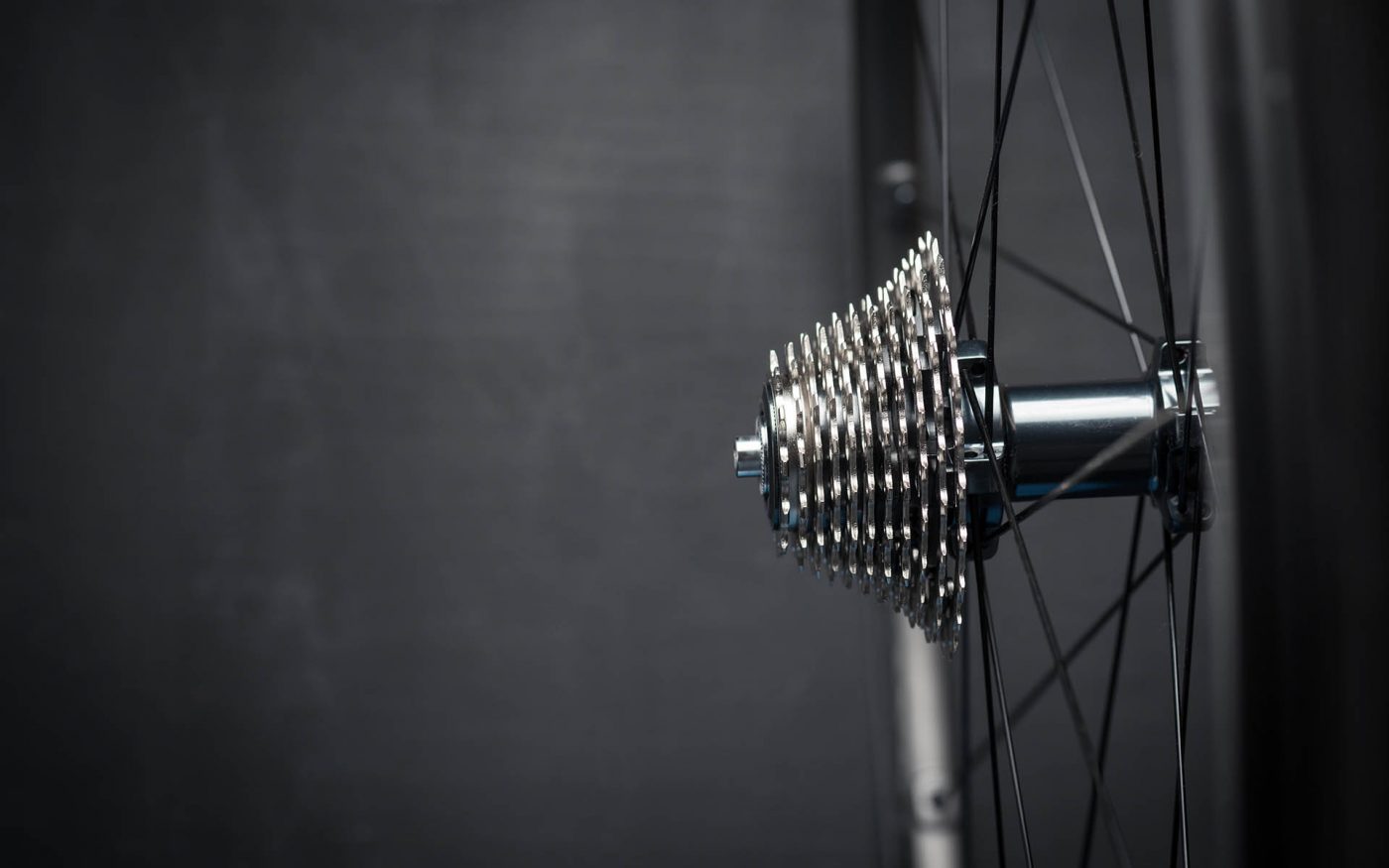 Bonus #6 for challenge lovers
If you are a trained cyclists who is not afraid of slopes, but rather want to put himself to the test, there is no shortage of opportunities.
In fact, there is an itinerary called The climbs of the champions, developed by the Alta Langa association which touches 6 particularly challenging climbs, named after cycling champions.
For example, we have the Jacques Anquetil climb that from Bonvicino leads to Murazzano. It can be an alternative in the bike excursion that we present in this article, taking you from Dogliani to Murazzano.
So just pick the most suitable route for you, have a nice and abundant breakfast and you're set! See you at the top of the hill!