As the vines prepare to rest, we immerse ourselves in the atmosphere of the wineries and vineyards to find out how this vintage promises.
We had the opportunity to talk with producers about how the 2023 harvest went.
With passion, they shared with us their expectations, challenges, and perspectives for this fascinating period. Let's discover together the stories behind the wine to come!
Poderi Gianni Gagliardo
About the 2023 vintage, the feelings were definitely positive for Poderi Gianni Gagliardo of La Morra.
Paolo Gagliardo – The vintage was certainly challenging at the vineyard level: extreme climatic events, such as prolonged drought, followed by nonstop rains, and later summer heat spikes, caused signs of water stress.
However, these phenomena did not affect the overall quality of the grapes, which yielded fresh and complex wines with accomplished and ripe tannic textures.
Giorgio Barovero
About the difficult climate this year, the owner of the eponymous winery in Monforte d'Alba also expressed himself.
Giorgio – At my place, the harvest was of good quality overall.
Unfortunately, the spring rains with the drought of past years and this summer have reduced the quantity of both the dolcetto and the barbera. So the wine this year will be little but good.
Bosca Spumanti
From Canelli, the well-known sparkling wine company, tells us about the impact of weather conditions.
Nicolò – Climatically, in May, Piedmont saw abundant rainfall that helped reduce the water deficit we had been carrying since 2022. Areas should be separated, however: in the Alba area the rainfall contribution was equal to that of previous years, while in the Alessandria and Asti areas, it rained about half as much.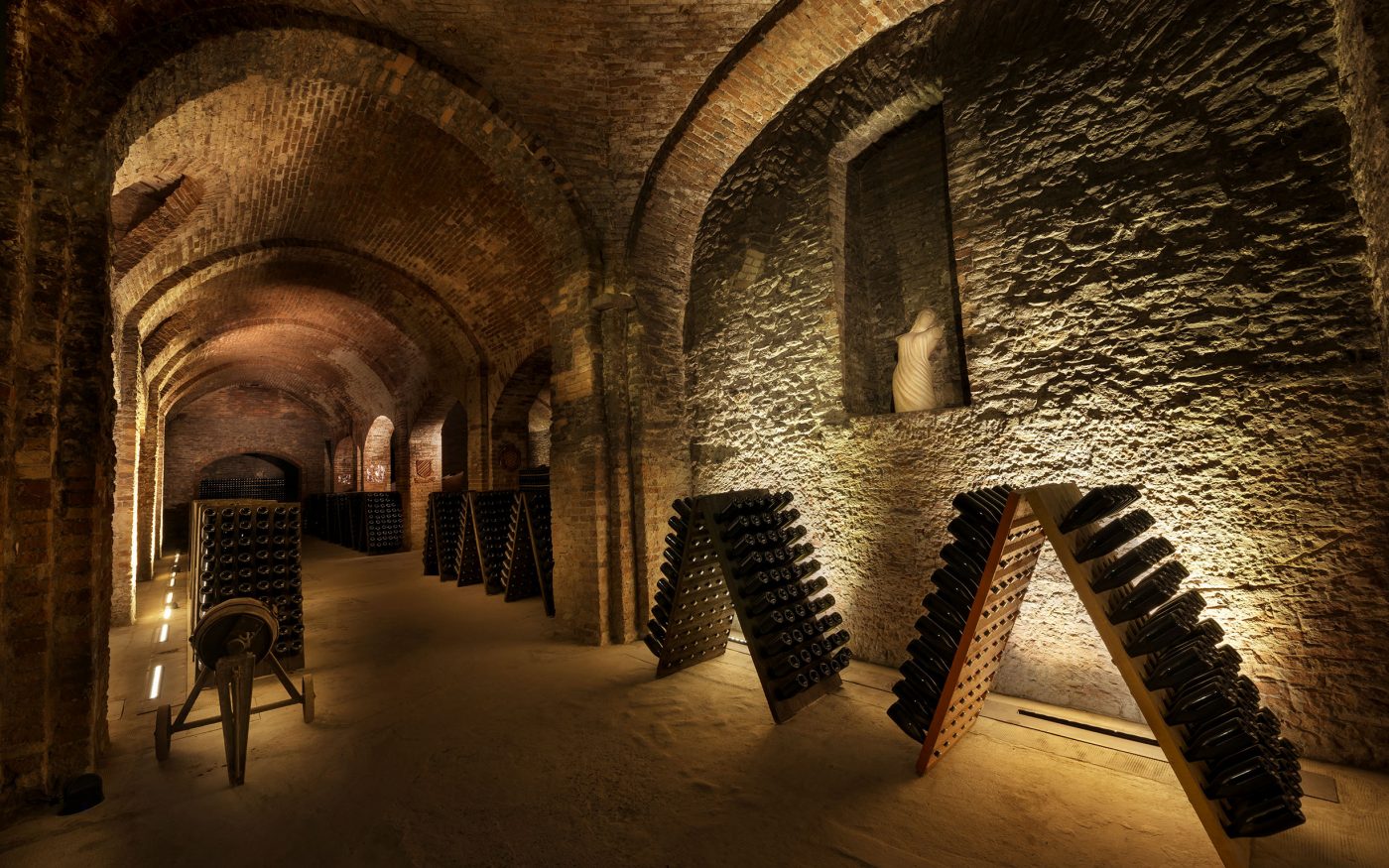 July saw a sharp drop in water levels due to high temperatures that also accelerated the ripening process of whites.
The sparkling wine grapes (chardonnay and pinot) reached maturity around mid-August with very good quality but small quantity.
The hail in early July swept over a truly extraordinary swath starting in Turin and reaching as far as Liguria. Unfortunately, we lost much of the production in the Neviglie and Trezzo vineyards, but the grapes that were saved arrived at the winery in good condition thanks to the timely practices we implemented in the vineyard.
Unfortunately, the next vintage also remains at risk because of damage on wood that will lead to a reduction in new shoots.
Early September rains encouraged excellent ripening of the red grapes of the Alba area (especially nebbiolo), which were harvested in early October.
Disease-wise, the biggest problem today, especially on certain grape varieties such as chardonnay and barbera is flavescence dorée, which leads to plant death.
Pelissero
The Pelissero winery in Treiso is proud of its achievements in this decidedly difficult year, but one that will yield interesting wines.
Giorgio Pelissero — We started harvesting grapes on Sept. 1 and finished on Oct. 15-a commitment that lasted almost seven weeks and put the winemakers to the test.
Heat, drought, hail, adverse weather, vine diseases, we really tried them all this year, but thanks to careful and patient vineyard care, we managed very well.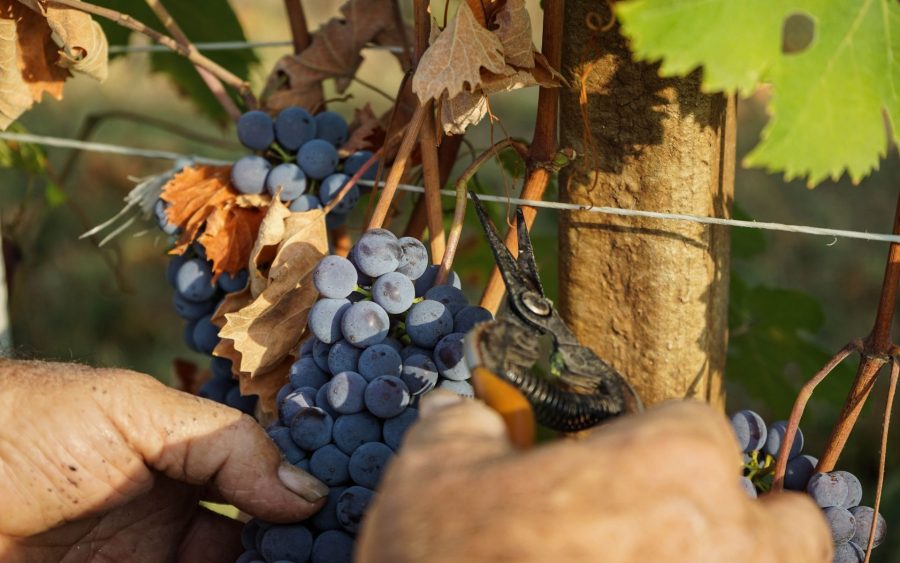 We are more than satisfied with the result achieved: the quantity is definitely below average, but the quality has rewarded us for all our efforts.
Elegant, soft wines with tannins that are not too pronounced, but definitely pleasant. They will certainly give products very similar to what used to be made.
The vine is a resilient plant: although it has been hot, the alcohols are not excessive and the acidity is good, but as with all torrid years, we had to give up some color.
It is too early to draw conclusions, but I think there will be wines with a lot of typicity, balanced and with good aging potential.
Once again, as in other vintages, the most surprising results were obtained with the nebbiolo, which always proves to be a perfect wine machine!
Ca D' Tantin
From Calosso Winery, Marco gave us insights into their moscato and nebbiolo grapes.
Marco Venturino — Starting with the moscato harvest on August 18, we closed with nebbiolo and gamba di pernice (Calosso's native grape variety, which gives us Calosso DOC) in the last decade of September.
These particular climatic conditions, reduced yields by about 20 percent or even 30 percent in some cases, ensuring high-quality grapes.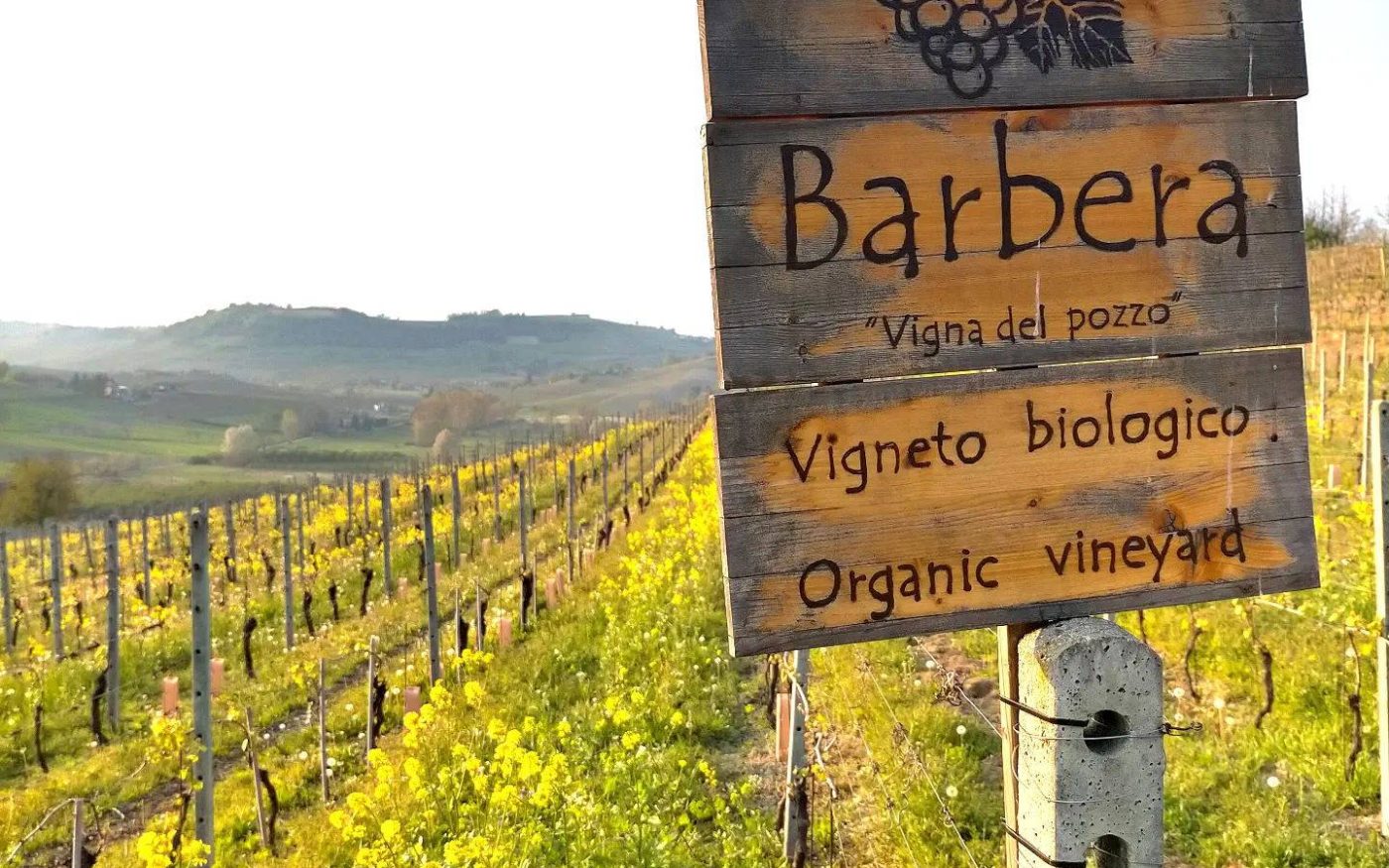 Yield talk aside, the 2023 vintage will give us wines with somewhat higher than average gradations on all types, but certainly harmonious and complex.
We are consequently very satisfied with this vintage.
Serio e Battista Borgogno
Serio and Battista Borgogno of Barolo announce that they were particularly lucky.
Federica — Our vineyards did not receive a visit from hail, although a few plots, more south-facing, suffered some sunburn of berries and leaves.
In any case, timeliness of intervention was undoubtedly a trump card, in treatments, timing of green pruning, grass mowing, etc.
Finding the balance in the collection date was of paramount importance.
Our harvest began in mid-September with dolcetto grapes and ended with nebbiolo deed in Barolo in about mid-October.
Healthy grapes, with a nice skin, perhaps a tad thinner than in previous years, but overall the result is extremely positive.
The wine currently shows great color and aroma, austere but elegant tannins.
Agricola Marrone
When we interviewed them they were in the midst of the nebbiolo harvest in La Morra, the temperature even reached 32°C!
Denise Marrone — We will remember 2023 as one of the most anomalous years we have encountered in our long history.
Our mission is to respect the plant as much as possible to make sure it can cope with these changes as well as possible.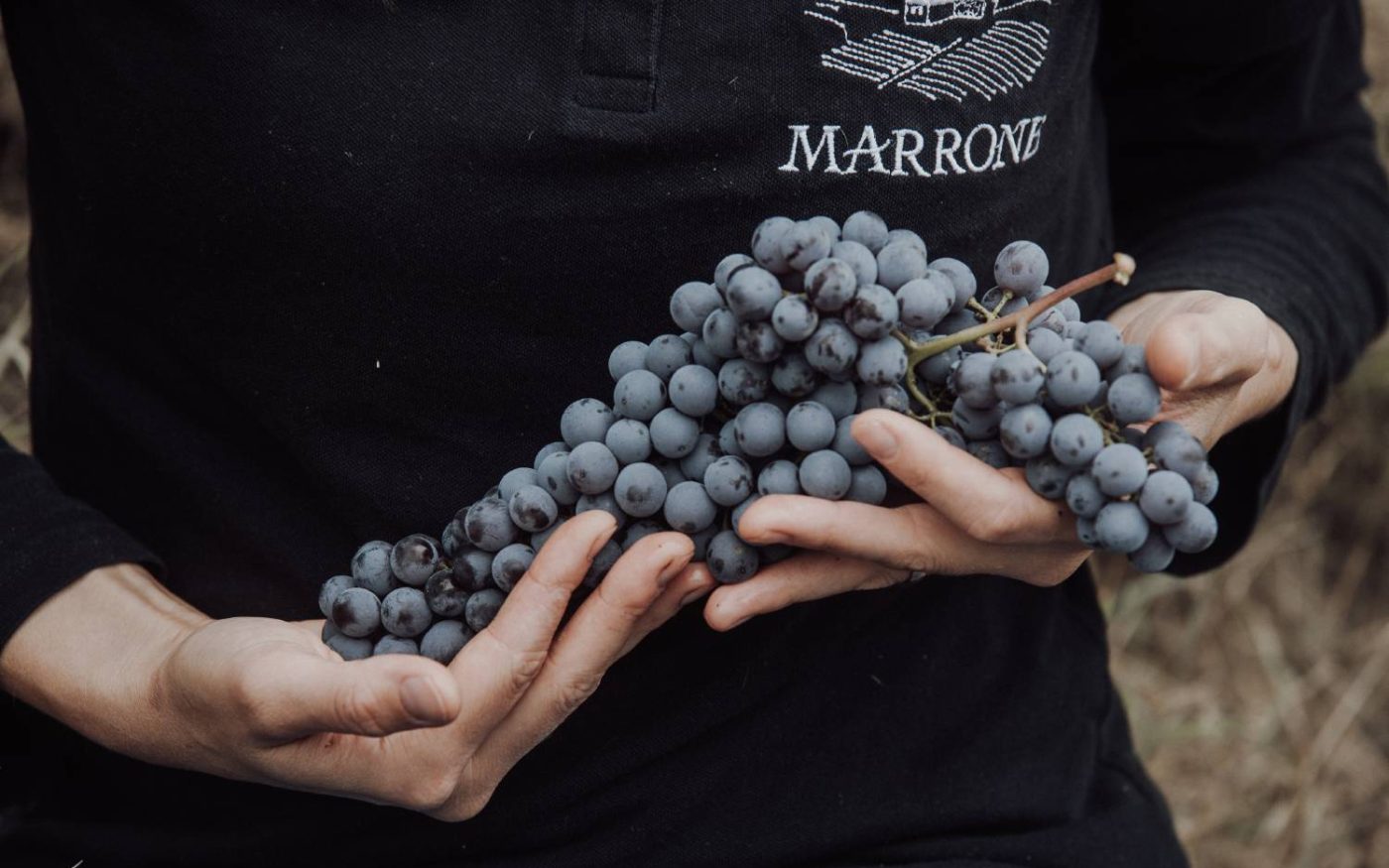 We arrived at harvest with green, healthy plants that have held up this difficult year.
In Madonna di Como, the skin was very thick, tasty, reports the typicality of the area and soil, not bitter, the pedicel detached well from the berry, which turns out colorful.
Harvesting was done in boxes, and the grapes were placed in cold storage to lower the temperature to 8 degrees: nebbiolo, in fact, is sensitive to oxidation. It was a matter of choice; at our place, harvesting at night or at the crack of dawn is practically impossible because there is dew.
In such difficult vintages, technology helps: our crusher, the Pellenc, (which we have already been told about here), allowed us to completely remove all the dry from the bunches that had taken the hail, and we separated all the stems, preventing them from going into the tank in contact with the must.
Of the whites produced now for almost 20 days, we can already say that the quality is high, especially from the aromatic point of view: excellent structured aromas, not excessive alcohol and good freshness.
The yield is definitely poor, but at least the product is excellent!
Barbera can also begin to be talked about; it has a beautiful color and is very structured.
It was a very slow harvest: we started later than last year, in mid-September, so there was time to manage each individual winemaking.
The work done in the vineyard has amply repaid the efforts of years of much tilling of the soil, going against common thinking focused on touching as little as possible and letting nature take its course unaided.
Azienda Agricola Francesco Rosso
Also confirming the uniqueness of this 2023 vintage is in the Santo Stefano RoeroFarm.
Maria — Little production, but very good I would say: in fact, July 6 marked a critical point because of the hailstorm that was unleashed affecting even the "Madonna delle Grazie" cru where we are located.
These were difficult days: such an event is not remembered even in the historical minds in being .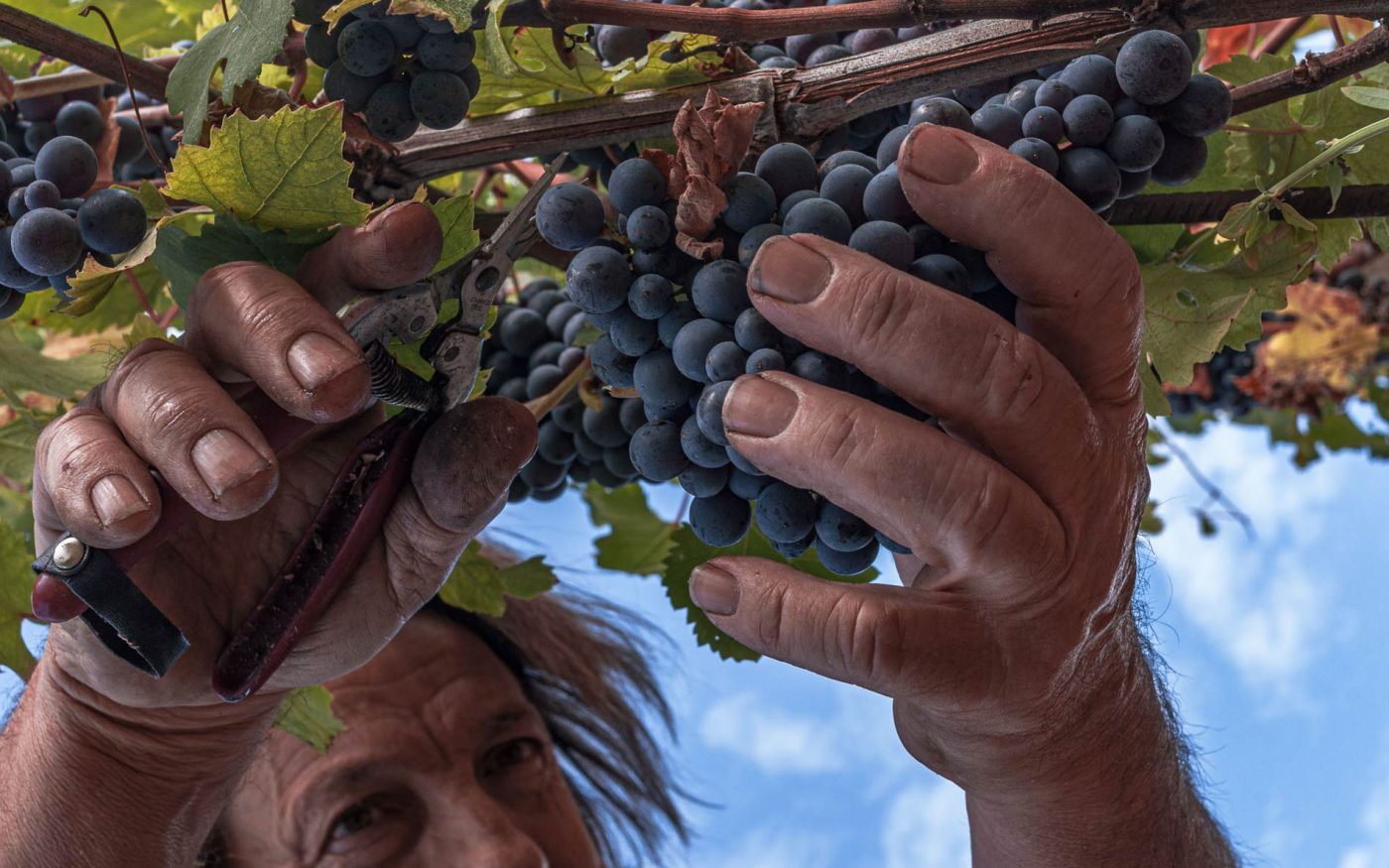 But then, as we are wont to do in difficult years, we thought how we could remember the year 2023 in a positive way: this is the year when we started laying the foundation for our future bubbly, a label that was still missing.
In a few years (about 3), we would get to taste our first classic method with arneis base!
A "taste" from the mountains of the Aosta Valley
To get an idea of what it was like outside Piedmont, we asked Grosjean Vins, a typical winery in Valle d'Aosta, a few questions and got a comprehensive answer that was quite different from what producers in our area experienced.
MARIE CLAIRE — The 2023 vintage was cooler than the previous year's, fortunately the heat spikes were not continuous, so grape ripening returned to what it was a few decades ago.
The agronomic season was not easy: rain was concentrated on the flower (May/June), but thanks to careful organic vineyard management, we maintained a healthy plant with very active leaves, so as to put the ripening of the later grapes in excellent conditions.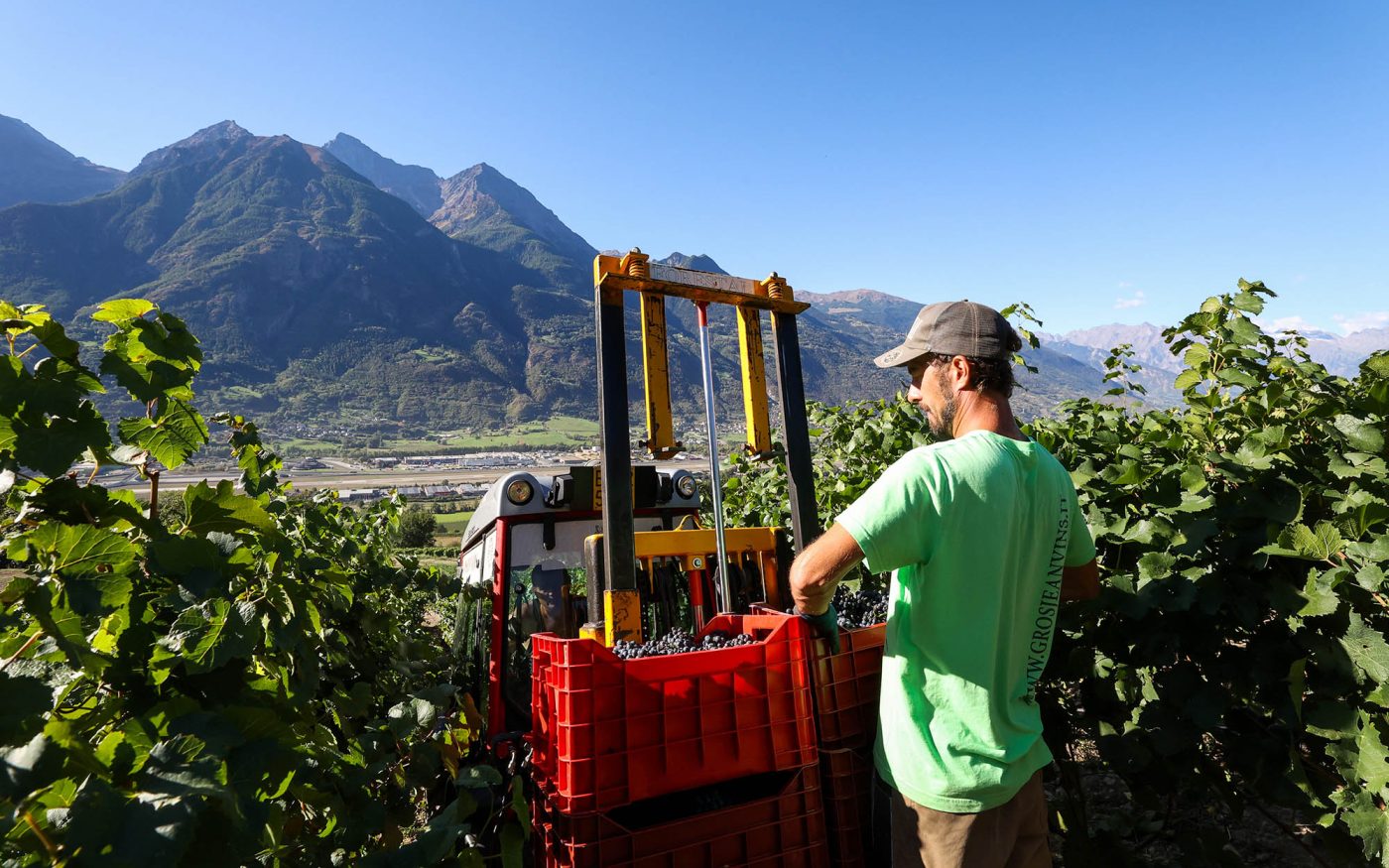 Harvesting began in early September with the grapes for the sparkling wine base, which will give rise to our Metodo Classico Montmary rosé extra brut (composed of 60% Pinot Noir and 40% Chardonnay), and ended a few days ago with the harvesting of our later indigenous grape, fumin.
It was a generous year from a quantity point of view, but it maintained very good quality thanks mainly to the good balance between alcohol and acidity, which was not the case in recent years, from memory in 2016.
Marie Claire

Grosjean Vins

Marie Claire

Grosjean Vins
In late September and early October, the weather was almost summer-like, dry and windy, which is not good for the mountains and the harvesters, but perfect for ripening late grapes, allowing a good alcohol content by Valle d'Aosta standards and a good nose/mouth balance at the end of fermentation, with dizzying growth in dry extracts, never seen before. This means great quality.
Many of these results were also achieved thanks to the foresight with which we invested in the farm, equipping each vineyard with a drip irrigation system that avoids stress on the plants and allows them to achieve good ripeness and balance.