The truffle is a fungus that grows entirely underground in particular areas suitable for its development. Finding it is not easy, which is why we rely on the formidable sense of smell of our four-legged friends.
We are in the midst of the Alba White Truffle Fair, and the opportunity is great to try this legendary mushroom. The best place to buy it is the World Market, where every piece offered for sale is checked by a special committee.
The fair is also an excellent opportunity to learn interesting notions about truffles, thanks to the many meetings and lectures that are organized. To learn about all upcoming events click here.
Use in the kitchen
Truffles go well with simple, not-too-elaborate dishes with delicate tastes and aromas. It does not need any special preparation as it only needs to be cleaned and sliced finely using the appropriate tool.
If you want to know how to choose it, find out tips for recognizing a good truffle.
All we have to do at this point is to go to the kitchen and begin the preparation of our menu!
The truffle menu
Appetizers
Meat tartare with white truffle
Let's start with a great classic of our cuisine, raw meat all'albese: be sure to mince the meat by hand!
Eggs in white truffle cocotte
Truffle goes perfectly with egg, and cocotte is an original and tasty way to cook it. The video recipe comes directly from chef Marco Lombardo.
Vol-au-vent with white truffle fondue
A loan from our neighbors for a tasty appetizer that we Piedmontese like so much. You can buy ready-made vol-au-vents and make fondue to fill them. After that, pass them in the oven for a couple of minutes. Before serving them piping hot, sprinkle with truffle shavings.
First courses
Tajarin with butter and truffle shavings
Another great classic of our tradition that is easy to prepare at home, as it was once done: here is the recipe. For the topping, melt some butter in a saucepan, pour it over the pasta, and slice a good amount of truffle on top.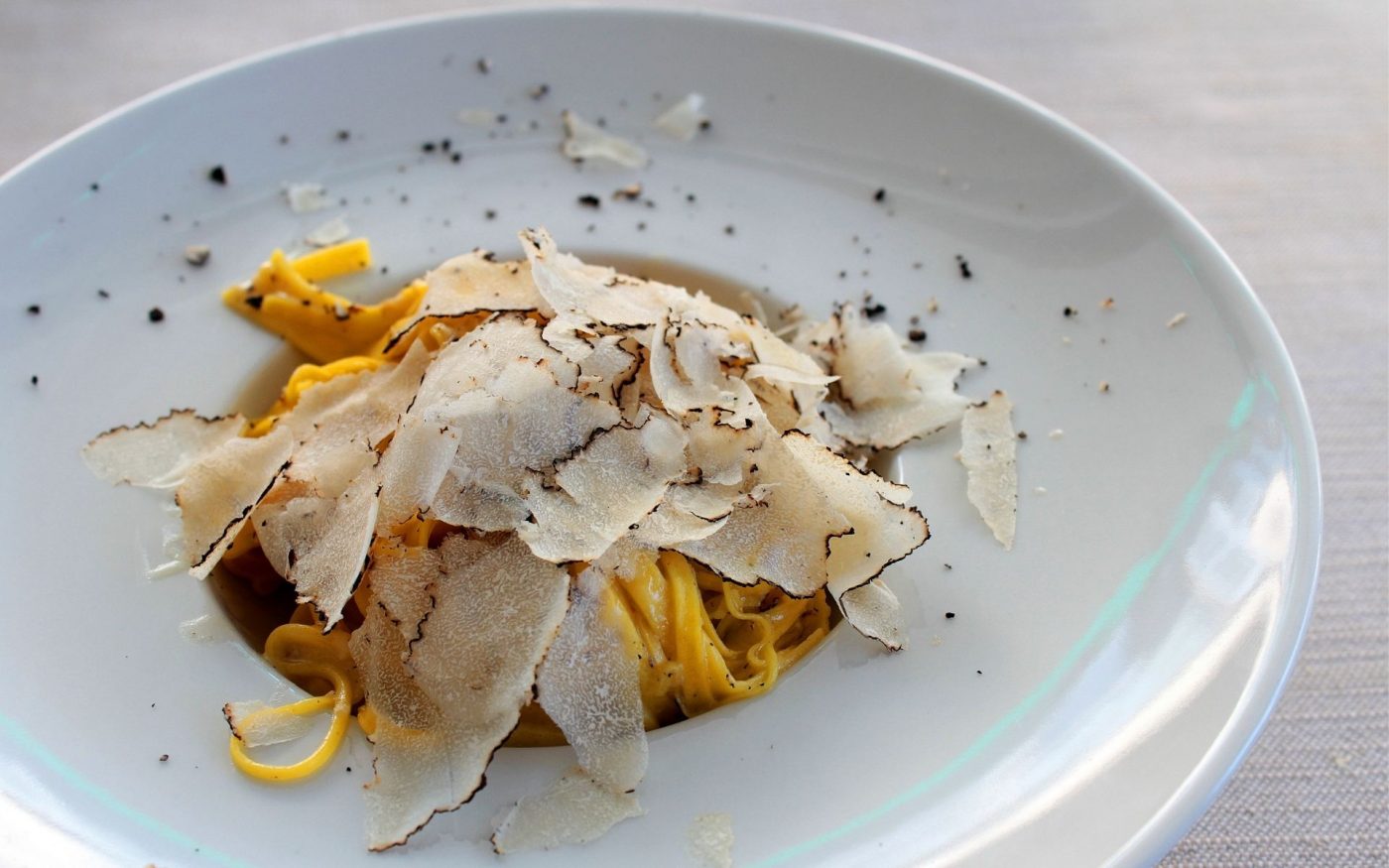 Main courses
Fillet steak with porcini mushrooms and truffle
A distinctly autumnal dish with a strong flavor. I recommend Giallo Zafferano's recipe, really good and easy to prepare.
Desserts
Chocolate truffle cake
To keep with the theme, the dessert is truffles, those delicious chocolates covered with cocoa powder. In this original and mouthwatering recipe, you will feel the typical taste, but change the shape, as it is a cake!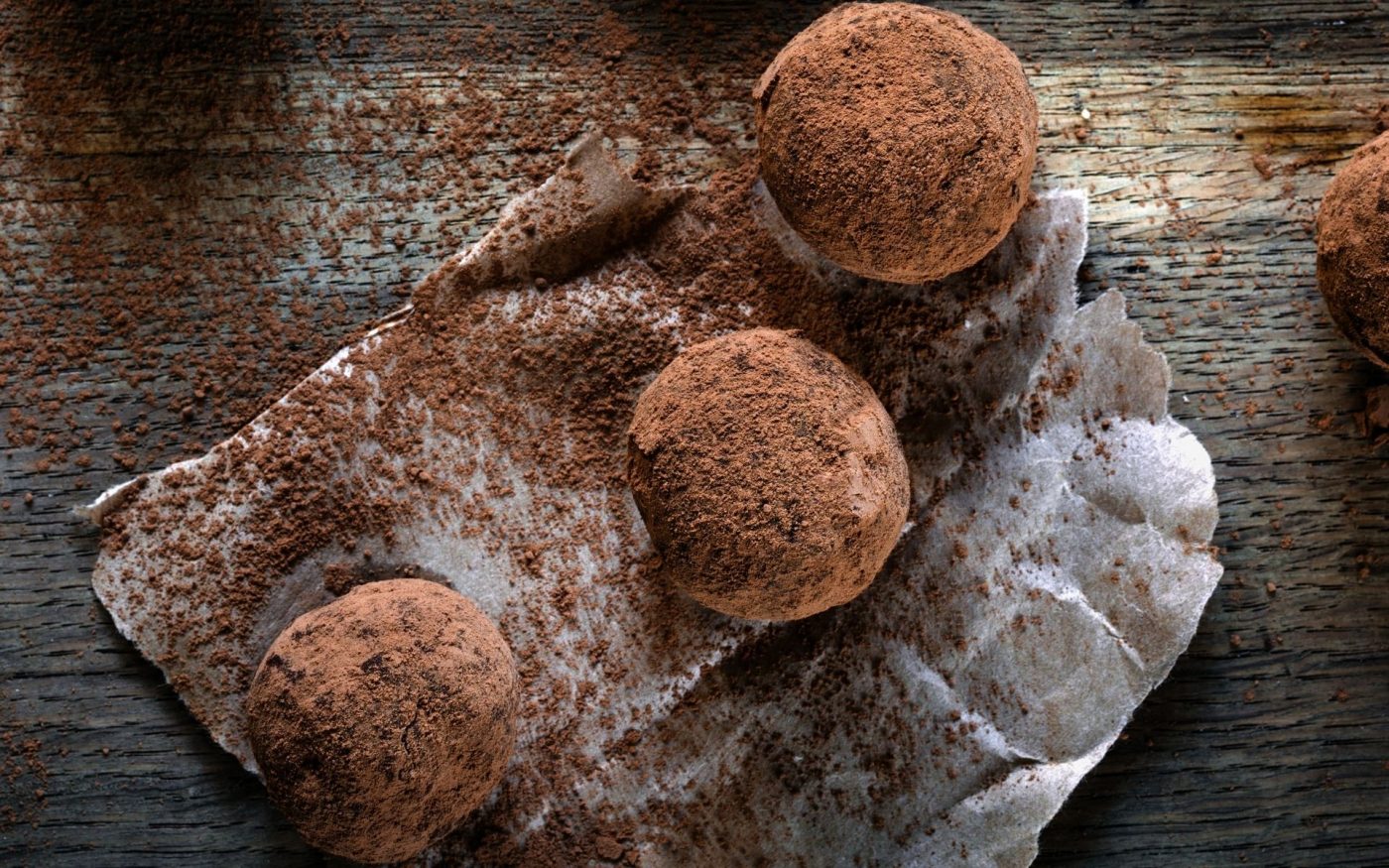 Matching wines
Did you know that there are no pairings between truffles and wine? Truffles are considered a condiment, so it is important to choose the wine that best suits the dish on which you will grate the precious hypogean mushroom.
Choose delicate, young white or red wines for appetizers and more structured, full-bodied reds for entrees and main courses.
Truffles are considered a condiment, so the wine should be chosen according to the dish on which you will grate the truffle.
In this case and depending on the proposed dishes, I recommend a Roero Arneis for the egg in cocotte, a Dolcetto d'Alba or Dogliani for the battuta and tajarin, followed by a Barolo or Barbaresco for the meat.
For cake, the issue is more complicated as wine-chocolate pairing has always been a somewhat controversial topic. Following the trend of recent years, I recommend a fortified wine, such as a passito or Barolo chinato.
And if the dishes I've recommended aren't enough for you, take a look at our selection: you'll find some recipes perfect for a dusting of truffles and the most suitable wines to accompany them. Plus, you can buy truffles online and have them shipped to your door in just a few days!
It only remains for me to wish you bon appétit!