Moscato d'Asti is a wine that does not take itself too seriously because it has within it the confidence that it has a vibrant history and personality capable of astonishing once it is known, all of which are very much linked to the territory that gave birth to it.
We need a bottle of Moscato / Puts me in the mood for your lovin' / Ya love it

AB-SOUl (FT. KENDRICK LAMAR)
This is why he is appreciated by many: for the fascinating histrionic mystery that surrounds him.
But what are the main characteristics of this wine? The never cloying sweetness, the freshness, the delicate flavor of freshly picked grapes that sets it apart. In addition, its not excessive alcohol content makes it pleasant to drink, versatile and suitable for all types of palates and tastes.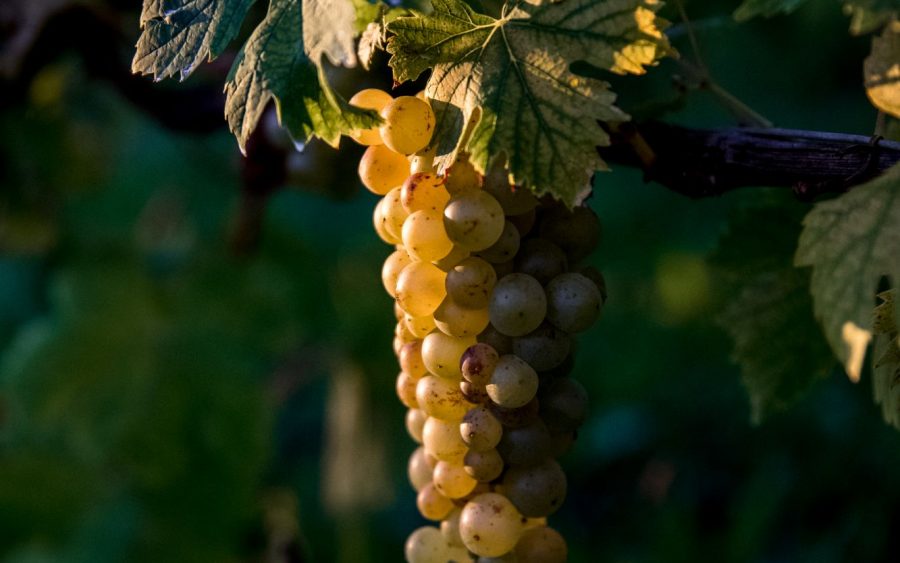 To be seduced by the bewitching "song" of Muscat is easy, especially during the blazing summer heat. In fact, it should not be relegated to a Christmas "party" wine or just a dessert wine because it holds far from obvious peculiarities.
A small premise
It is important to make a distinction for the inexperienced betweenAsti and Moscato d'Asti.
Although they are produced from the same pure grape variety(100% white muscat) and are part of the same DOCG, they are two different wines. The difference lies in the method of production.
Moscato d'Asti, not undergoing frothing, is not a sparkling wine, although it is sometimes characterized by a slight natural fizz (it is said to be "lively"), while Asti is a sweet sparkling wine.
How it is produced
For the production of Moscato d'Asti, grapes are pressed using. presses a lung (maximum pressure of 1.5 Bar) and the resulting must, cleaned of suspended solid particles by static defecation, centrifugation, and/or filtration, is chilled to prevent the start of unwanted fermentation, cleaned of suspended solid particles, and kept in cold rooms (0°C) until fermentation starts.
The technology for making Moscato d'Asti involves heating the must from 0° to 18°C, adding selected yeasts with low acetaldehyde production (cooked apple odor) and conducting fermentation at a controlled temperature ranging from 18° to 20°C.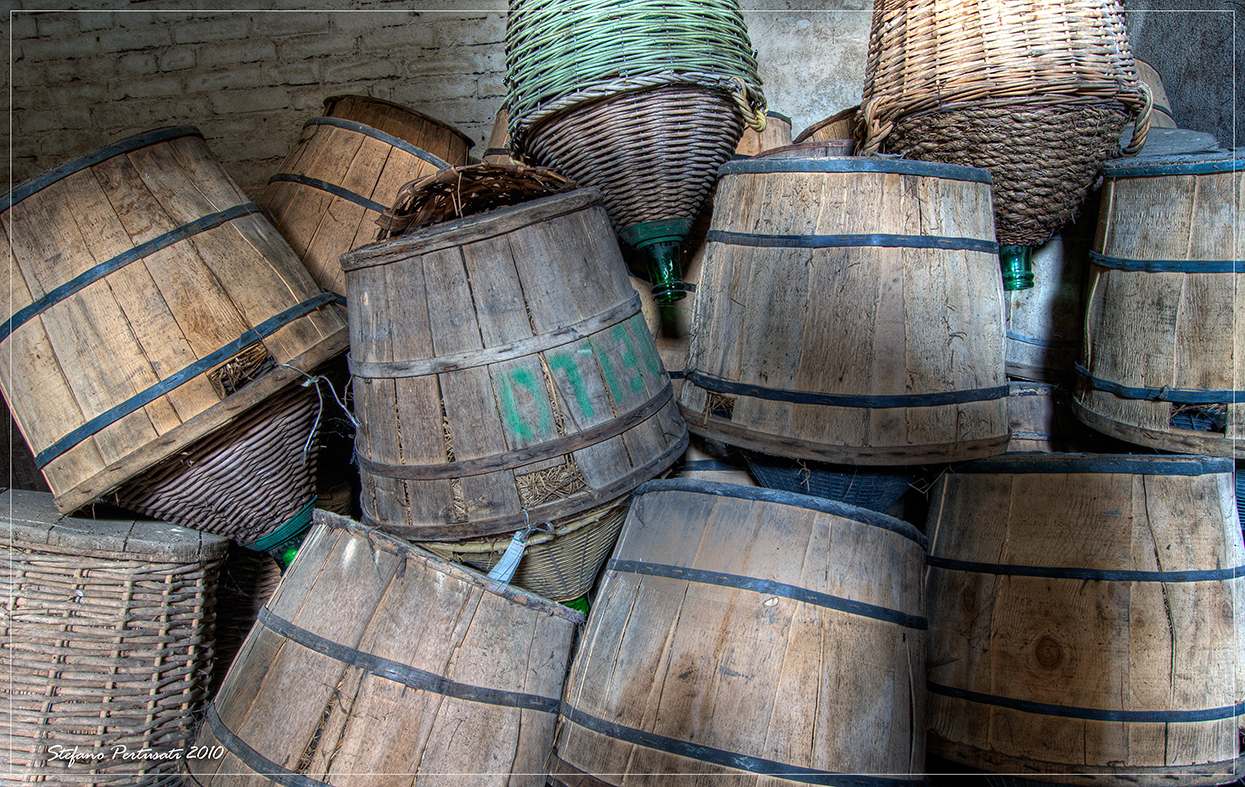 When the wine must reaches 4.5 to 5.5 degrees of alcohol carried out, alcoholic fermentation is stopped by refrigeration to -3°C, filtered and bottled after further sterilizing microfiltration. The latter is necessary because it only takes a few residual yeasts to give rise to re-fermentation of the product, which would lead to cloudiness of the wine, change in flavor, and in more severe cases, breakage of the bottle.
Il Moscato d'Asti, pur non essendo uno spumante, mantiene una vivacità che lo rende unico.

Simone tablino

Enologo
Although Moscato d'Asti is not a sparkling wine (it does not undergo frothing during the final stages of alcoholic fermentation), it retains a liveliness that makes it unique.
Depending on the compositional characteristics and moderate bottle pressure, isobaric bottling of this wine requires strict microbiological sterile conditions .
In addition, Moscato d'Asti differs from sparkling wine in the use in corking of the classic cylindrical cork since it is a wine characterized by a limited alcohol content and an important sugar content.
Voice of the producers
Of the amazing properties of Moscato D'Asti DOCG we have talked about it in depth, and this time we want to tell about the aspects of its production, giving voice to those who really know this wine because they produce it.
Therefore, we thank Barbara from the Gatti Piero winery and Maurizio from the Beppe Marino winery, both in Santo Stefano Belbo, Marco Bussi from the La Badia winery in Calosso, Luca from the Ugo Balocco winery in San Marzano Oliveto, and Eleonora from the Matteo Soria winery in Costigliole Tinella for enthusiastically answering our questions.
Happy reading!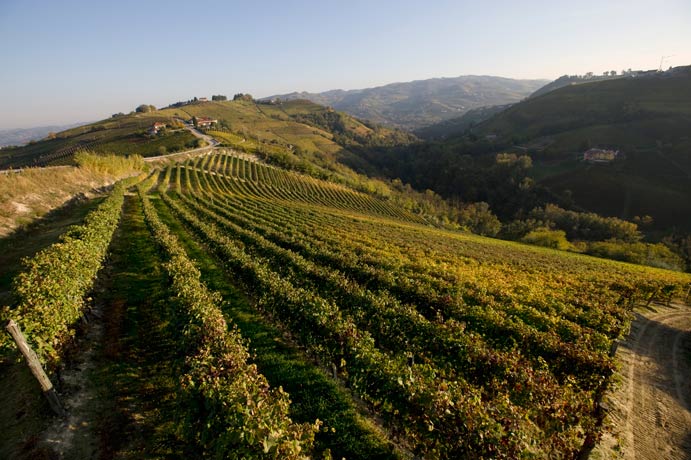 Why do you think it is a wine that people like?
Barbara – First of all, you have to distinguish who likes it: young people, as well as people of advanced age, it satisfies for more or less the same reasons, because it is an easy wine, with little alcohol, sweet and sparkling, that you can even drink in the afternoon to snack on!
There is another part of the public, however, that is prejudiced and calls it "undemanding," but when they taste it, they change their minds if it is done well. Abroad likes it because it is sweet and light, suitable for palates even unaccustomed to demanding wines.
Marco – Likes it because it has low alcohol content and anappealing sweet base that make it easy to drink. It used to be considered "women's wine"-nowadays this label is slowly being forgotten because it is enjoyed by just about everyone.
In addition, the ways in which it is consumed have also changed, with it playing a starring role in aperitifs and an excellent companion to savory dishes. In short, it is no longer relegated to holiday dinners and important occasions. This change years ago seemed utopian.
Luke – In my opinion, Moscato is liked for its unmistakable aromaticity, unique to the White Muscat of Canelli grown on our hills. It is sweet, fresh, fragrant can be accompanied by sweets and savory appetizers. These characteristics make it unique and are appreciated and sought after by consumers.
Eleonora – Likes it because it is a very versatile wine and can also be paired with savory food or drunk during aperitifs.
Mauritius – Likes it because it is harmonious and its excellent balance between residual sugar and acidity makes it pleasant and easy to drink. Although it sounds like a simple wine, it is not at all: its aromaticity entices the sip and, once in the mouth, its never cloying sweetness is offset by the freshness given by theacidity, which leaves the mouth clean.
What is your main market?
Barbara – More than half of the production goesabroad: I sell a lot of it in Northern Europe, but also in Mexico, Australia and Japan. The remainder is purchased in Italy, mainly in restaurants and in wine shops, in the period before Christmas, between November and December.
Marco – Currently, in addition to the domestic market, my Muscat is in great demand in Asia, especially in China.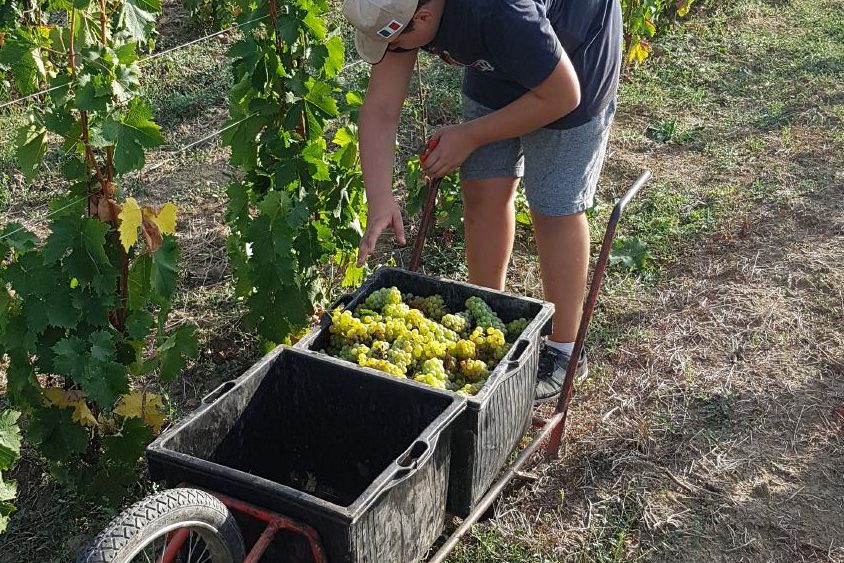 Luca – Our main market isItaly, with some interesting openings in Northern Europe and America.
Eleonora – Bottles with our label are mainly sold in Italy.
Mauritius – In terms of volume, they play it out. America e China, who love it for different reasons: Americans love its lightness and consume it as a drink, also in conjunction with the kitchen ethnic, while the Chinese-who are becoming very conscious consumers-drink it throughout the meal because it goes well with the sweet and sour flavors of their preparations. In terms of satisfaction, however, the European market, particularly Switzerland and Greece, definitely wins.
It is really rewarding to know in person who buys our wine and to know that our work is admired-the European customer values the winery experience and relies so much on the human relationship that is created.
I would like to open a parenthesis by looking at the past and add that if Moscato today is linked to the territory, it is thanks to the producers of the 1980s – including my father – who have passionately promoted this wine, in Italy and abroad, trying to unhinge the idea that it was just a panettone wine.
Back in the days, around the mid-1990s, it was not easy for us small producers in the Belbo Valley because reds were mostly appreciated and Moscato was not in demand because it was sweet.
We had to have it tasted to change the minds of many, who have come to appreciate it.
A curious anecdote of foreign or Italian customers approaching this product?
Barbara – Very often – I speak especially for Italians – it happens that in a group of friends there is one who is particularly passionate about it, while the others are a bit biased. After they taste it, however, they reconsider and appreciate it so much.
Marco – When they approach the Moscato I produce, many times they feel a sense of astonishment because they do not imagine that they are in front of such a product.
The idea is to be able to bring the hint of the grape into the glass, and this I think succeeds well, so people are thrown off guard because they may have previously tasted lower quality Moscato, a simple sweet white wine.
Il vino non ha data di scadenza, ha una sua evoluzione.

Marco Bussi

La Badia
A Moscato made with certain criteria and a certain type of grape is very long-lived compared to others that have a less valuable base: usually it should be drunk within two years after the harvest, but a wine has no expiration date, it has its own evolution.
This year, for example, at Vinitaly, the Asti Consortium did a Masterclass on old vintages of Moscato and had some of our 2005 bottles tasted. Those who conducted the lecture were amazed!
One must approach Muscat no longer as a wine for the end of a meal; in fact, ours was called almost a Sauternes because its aromas were unthinkable. And it is an incredible discovery because, by enhancing its characteristics, after years it can also be excellently paired with blue cheeses, just as happens with passito or Sauternes.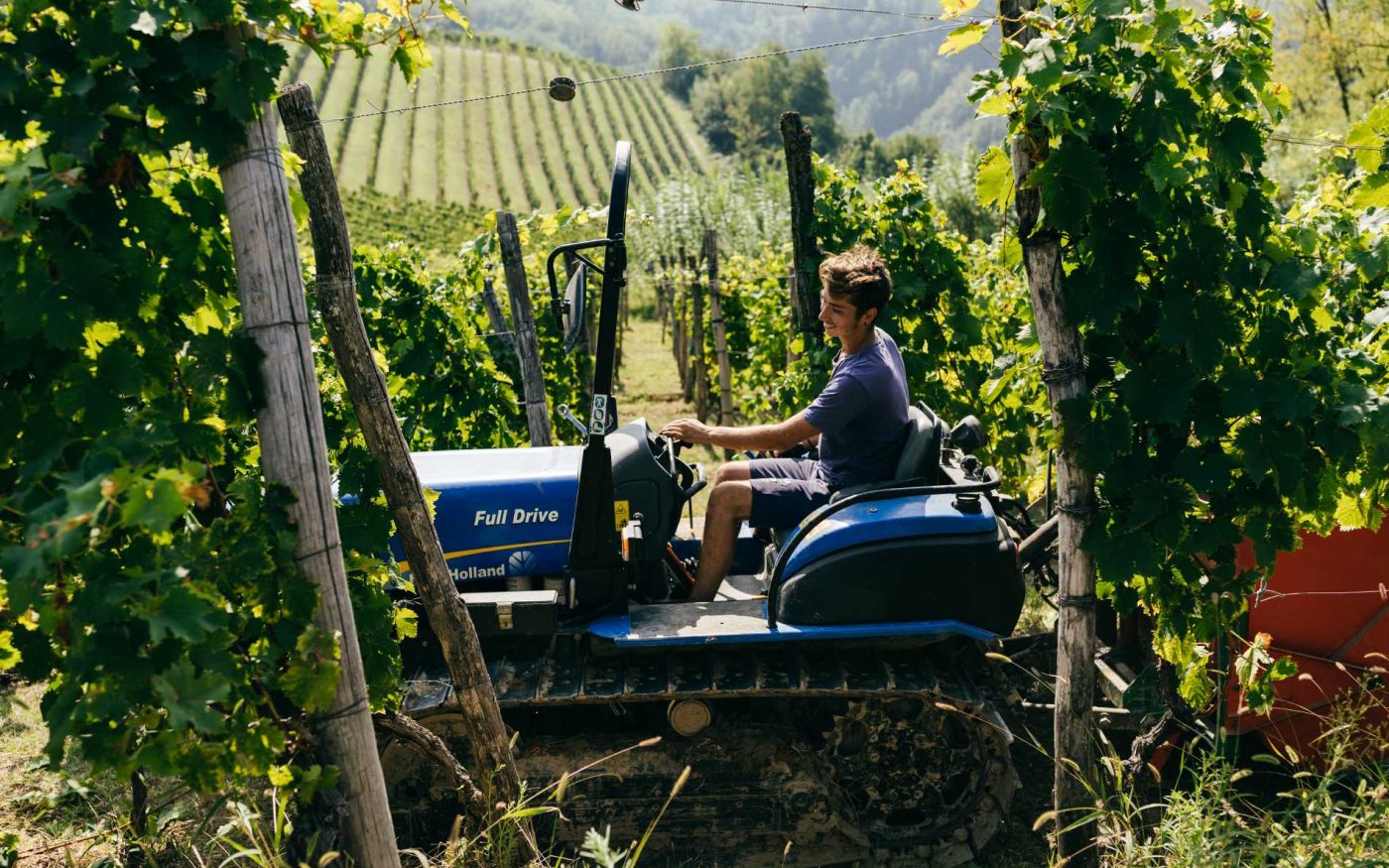 Luke – We can distinguish them into two categories: those who already know it and cannot do without it in tasting – there is really an explicit request to taste it – and those who have never tasted it or do not give it importance.
With the latter, you have to insist a bit to get it tasted, but after tasting it, I see that they are pleasantly impressed because they do not expect this kind of product. Often pleasant discussions about Muscat and its history arise, and they always buy a few bottles at the end.
This gives me a lot of satisfaction because it is nice to make a fruit of our area known or rediscovered, but it also shows us at the same time that there is still a lot of work to be done.
Eleonora – They are all very intrigued about the production method because of the low alcohol content and then also because of the food and wine pairings. Those who taste it for the first time are impressed because they like it immediately: our Moscato has a good balance between sweetness and acidity without falling into the cloying.
Mauritius – Men usually pretend to be disinterested, then their wives convince them to taste it and they are captivated by its aroma. The women help a lot in the approach, waiting impatiently for the end of the tasting, as if it were the icing on the cake.
An experience that people who come to visit us enjoy so much is when they taste the must (0 % alcohol) because they perceive all the primary aromas of theMuscat grape, the fruit.
If I have to make a distinction on a demographic level, the younger they are, the more they like it, because maybe they still know little about wine culture and therefore have no prejudice, and then because it is simple, but good.
Among the Italian areas, on the other hand, where our Moscato is particularly beloved we find the central south. It is especially appreciated by people from Tuscany and Lazio. People from other regions tend to prefer full-bodied reds.
What new challenges does Muscat face in the market? What about in production?
BARBARA – The challenge facing Muscat-but I speak for all other wines as well-is maintaining quality.
Il Moscato si è emancipato tanto negli ultimi anni, quindi di sfide ne ha già affrontate parecchie.

Barbara Gatti

Piero Gatti
Muscat has emancipated itself so much in recent years, so it has already faced many challenges. The Muscat territory should be made more widely known, not yet being such a tourist area compared to others.
This is quite a difficult product from a production point of view: you need a lot of technology to produce it and you have to do it well in a very short time. It is true, however, that this characteristic also has advantages, because unlike other wines that take years before they are put on the market, Muscat is ready immediately.
Mark- It is not easy to overcome theimpasse of relegating Muscat to a strictly festive wine, especially in the domestic market. Already abroad it is seen as a wine with its own characteristics, with times of greater consumption for what concerns holidays, but with use in everyday life as well.
From a production perspective, the challenges start in the vineyard. Moscato d'Asti had a slight decline-as did Asti Spumante-so the trend was an increase in yields per hectare. Of course, you can't push too hard because the quality would go, and we small producers put all our eggs in the latter basket because you can't be competitive on price if you have little production.
Another of the biggest challenges is the processing of Muscat because it is very technical and fast: if the quality of the raw material is lacking, it becomes difficult to tick it off and have a great result.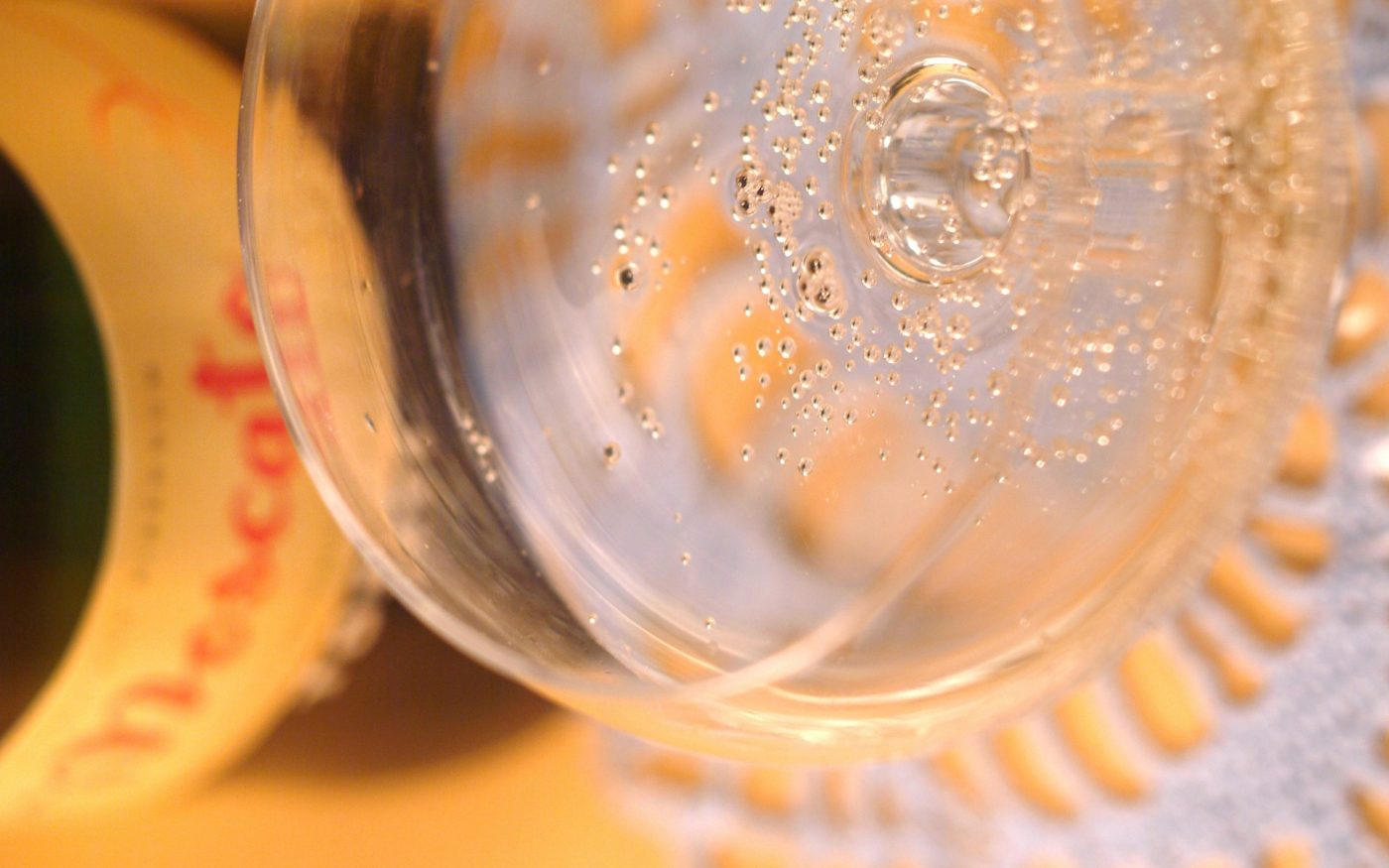 Luca – Undoubtedly there is the correct agronomic management in the vineyard to achieve optimal ripening of the clusters and preserve their aromaticity.
Later, in the production of Moscato d'Asti (and also Moscato d'Asti Canelli), the difficulty lies in preserving the sweet, alcohol-free must until frothing, but also preserving and enhancing the aromaticity of the grape variety, something that should never be overlooked.
Eleonora – The challenge is to fight the belief that it can only be drunk with panettone and sweets, but also the belief that it is a wine that needs to be drunk young, because Moscato that maintains its freshness for years, and the aromas evolve, but remain interesting.
From a production point of view, it requires a lot of work: at harvest we store the must by keeping it cool, we ferment some of it so that we always have the product ready all year round. In this way even the wine that you buy for example in August, is yes from 2022, but it is like it was just made because we bottle it every week.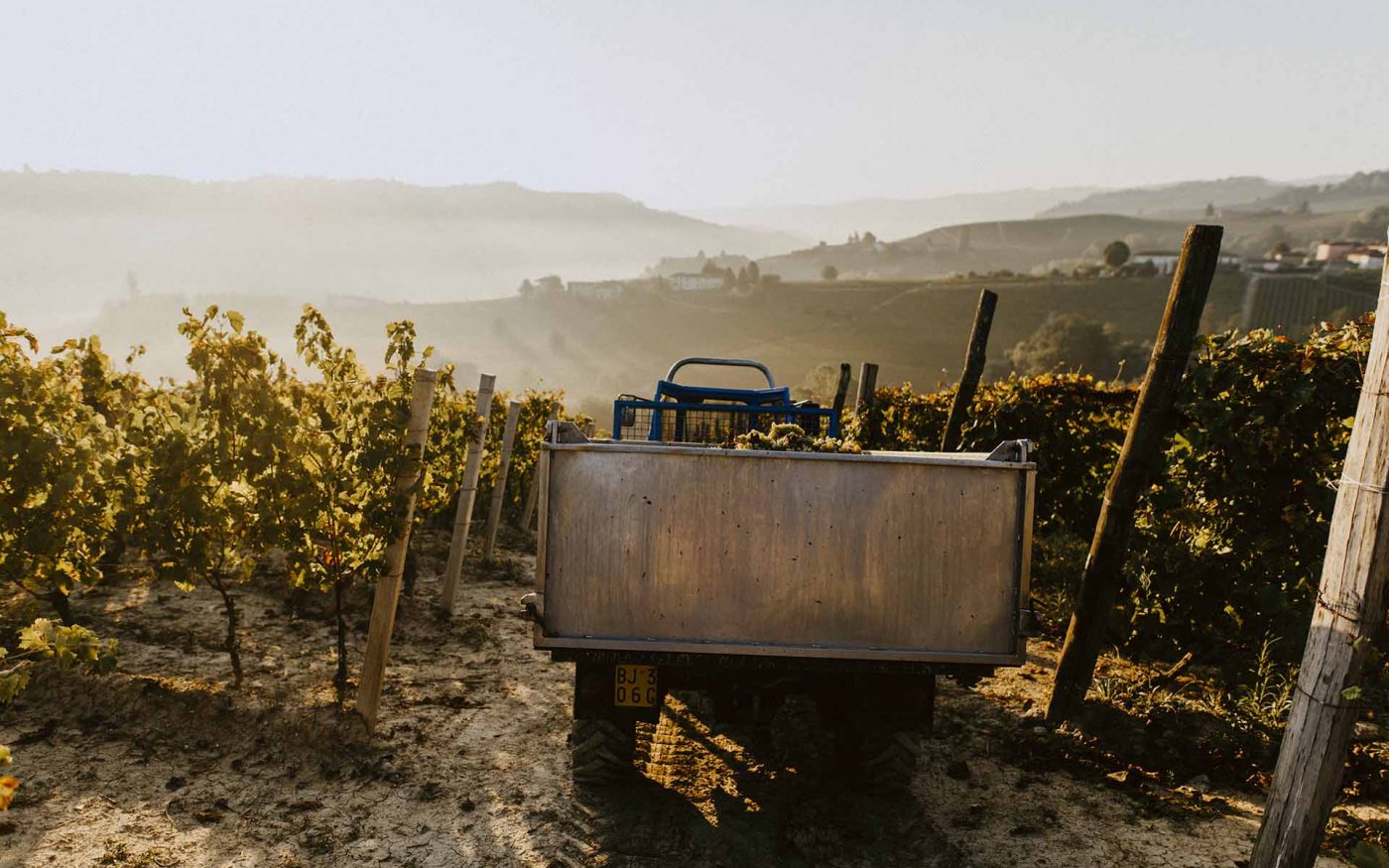 Mauritius – I make a premise: Moscato, until 15-20 years ago, was considered the quintessential party wine. But then, in the U. S., there was the foray of rap singers (Ed. We wrote about it here) who liked it enough to talk about it in their songs, and that made it have a huge echo.
Muscat production was first minimal, then, the explosion in the U.S. market gave it a boost and in a few years production increased and it became a "talked about" wine. Many producers therefore realized its potential and began planting muscat grapes just about everywhere.
Producing a good Moscato artisanally, however, is very expensive because machinery is expensive: working with cold, steel and pressure, advanced technology is a must. It is true that it is a fast-rotating product and therefore expenses are amortized in short cycles, but for us small producers to raise prices is really complicated.
E' necessario che il Moscato si prenda lo spazio che merita e che sia indissolubilmente legato al territorio

Maurizio Marino

Beppe Marino
Another challenge we are trying to address is that of copyright policy, let me explain, it is necessary for Moscato to take the space it deserves and to be inextricably linked to the territory: terroir makes this product unique.
At the production level, however, the biggest challenge is climate: while once the best locations were in the south, today, due to the heat, cooler locations are becoming optimal so that the plant can best ripen the grapes.
In addition, most of the municipalities where Muscat can be produced are in the Belbo Valley: here the slopes are significant and the work must be done manually. This results in very high costs to deal with, often forcing producers to abandon the most difficult-to-care-for vineyards.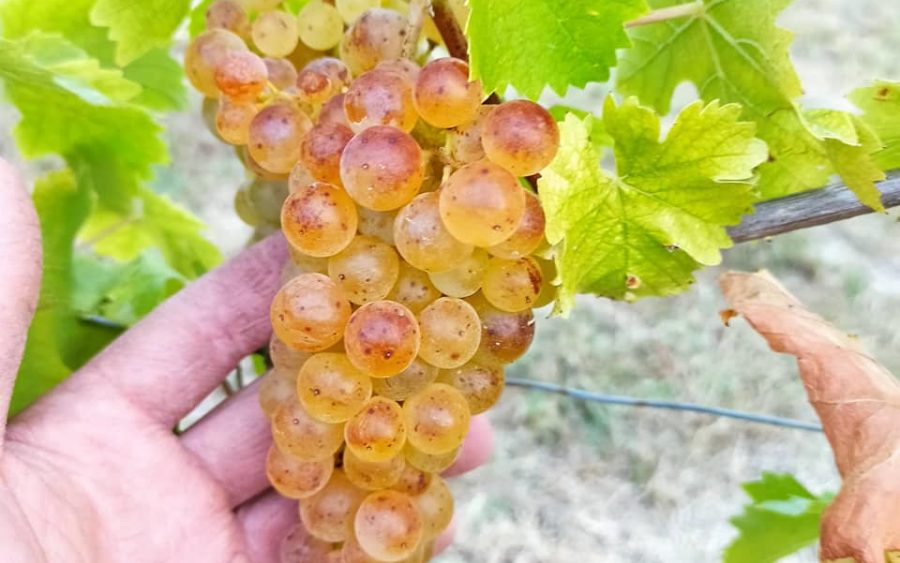 What are your favorite qualities of Muscat wine? A particular pairing?
Barbara – Of Moscato, I really like the freshness because, when done right, in addition to the sweetness, it has good acidity and leaves the mouth clean. Another important aspect found in this type of very fresh wine is that it really feels like eating grapes as you drink it. That is precisely its peculiarity.
As a pairing, perhaps it may be trivial, but in my opinion hazelnut desserts are ideal: two typical local products that enhance each other.
I would like to add one more thing, since the interview is over: Moscato is a unique product, not only in Italy, but all over the world: a wine made from an aromatic, sweet and sparkling grape. In addition, it is one of the most cultivated varieties in our area: there are 52 production municipalities and about 10,000 hectares under vine. It doesn't look like it but we are talking about a giant slice of theeconomy. For these reasons it can be considered one of the most representative wines of Piedmont.
Marco – Aromas are its forte and, as I mentioned earlier, the sip is reminiscent of freshly picked grapes.
Pairing-wise, I've tried it with a little bit of everything and it has never let me down-I like to pair it with cured meats. I even tried it with smoked salmon, and I must say it was worth it.
Moreover, although it was a completely accidental discovery, it is also enjoyable as an aperitif cocktail, consisting of 2 parts Moscato d'Asti and 1 part red Vermouth.
Luke – I love Moscato because of its great versatility, sweet but also goes well with savory.
A unique and unmistakable aromaticity . Have you ever tried a Moscato aged 10 or 15 years? Try it and you will be amazed!
In my opinion it goes very well with dry pastries, great with hazelnut cake. A tasty pairing is with bread butter and anchovies, but it also drinks very well on its own, having a chat with friends!
Eleonora – I appreciate its main qualities, namely freshness and fragrance. Being an 'aromatic grape, as soon as you pour it into the glass it gives anexplosion of fruit aromas, such as peach. My favorite pairing is undoubtedly with cheeses.
Mauritius – I love old-fashioned Moscato: honeyed, tasting of sage and giving the feeling of biting into the bunch of grapes.
Our Muscat "Muray," with its almost burnt sweetness and freshness provided by good acidity, fully reflects these characteristics. Its aromas entice one to drink it, and the sip fills the mouth well.
The grapes we use to make it come from a vineyard that is located in an area particularly suited for vines, called at the time my grandfather Muray to be exact. This dialect word, derived from the Piedmontese "mu" mulberry and "ray" rado and indicated an area where mulberry trees (whose presence was once ideal food for silkworm breeding) were not cultivated.
The pairing dearest to me is with hazelnut cake because it is related to a memory from when I was a child, my grandmother used to make it. I grew up on Moscato and homemade dishes made by her.
To end
The producers allowed us to immerse ourselves in a glass of Moscato d'Asti, giving us a greater appreciation of its peculiarities and the intrinsic labors involved in its production, while also confronting us with the future of this wine.
So let's continue to celebrate its taste, production and territory with a toast as persistent as its notes!
Image Credits: Stephen Pertusati and Michael Verhoef