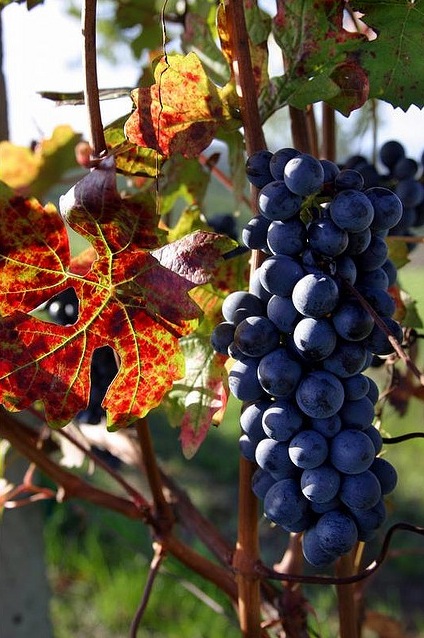 Terre Alfieri DOCG Nebbiolo
d.o.c. D.M. 14-9-2009
The "Terre Alfieri" denomination of controlled origin unites the areas located in the "Comunità collinare Colline Alfieri"  Association and those of the "Unione dei Comuni Roero tra Tanaro e Castelli" Association of Municipalities.
Consequently the production zone comprises part of the territory in the municipalities of Castellinaldo, Govone, Magliano Alfieri and Priocca in the Province of Cuneo excluded from the Roero DOCG wine production zone and the whole of the territory of the municipalities of Antignano, Celle Enomondo, Cisterna d'Asti, Revigliasco, San Damiano, San Martino Alfieri and Tigliole in the Province of Asti.
The wine Terre Alfieri must undergo an ageing period of 4 months from the 1st of November of the year in which the grapes are produced.
Terre Alfieri Nebbiolo, when released for sale, must present the following characteristics:
Colour
Ruby red tending to garnet with age;
Bouquet
Characteristic, delicate, sometimes with the scent of violets;
Flavour
Dry, full and harmonious;
Minimum total alcohol content by volume: 12.5%;
Minimum total acidity: 4.5 g/litre;
Minimum sugar-free extract: 22 g/litre.
Towns
where it's produced
Terre Alfieri DOCG Nebbiolo: Vines
The Terre Alfieri DOCG Nebbiolo is a single varietal wine, and therefore can be made exclusively by Nebbiolo grapes
Nebbiolo 85% to 100%; 15% other non-aromatic black grape varieties suitable for cultivation in the Piedmont Region
Piedmont's noblest red grape needs to grow in a carefully chosen environment and growing conditions. It sprouts early and the fruit generally ripens in mid October. The bunch is medium to large, a winged pyramid shape with medium to small grapes having a consistent blue-black skin with violet nuances. This is the vine that produces Barolo and Barbaresco, Nebbiolo d'Alba... you can read more about Nebbiolo here.
Recipes
to pair with Terre Alfieri DOCG Nebbiolo