Business Hours
9:30 → 13:00
14:30 → 19:00
The Fratelli Novara winery produces a very limited number of bottles, only 10,000 annually. With only 6 hectares of vineyard, cultivated in the municipality of Cisterna d'Asti, it is one of the smallest wineries in the Roero region.
An innovative spirit and respect for family traditions represent a constant commitment.
Through the guidance of their father Giuseppe Novara, sons Antonello and Riccardo introduced modern production processes.
The philosophy
The aim is to offer a quality product that reflects the family's sincere and direct spirit.
You won't find a ceremonious welcoming, large tasting halls or wines to be put to one side for the holidays. The philosophy is based on genuineness and the pleasure of offering wines to be savored on a daily basis.
The Wines
From the 6 hectares of vineyard, divided among the rows of Bricco Forno, Fiorito, Sulpiano, Bricco Liberato and La Rabina Vineyards, six labels are produced
There are two white wines in the production: the Bricco Fiorito Terre Alfieri DOCG Arneis, a fruity, fresh and floral wine that goes well with all appetizers, fish dishes and white meats and also excellent as an aperitif and the White Wine Varietal Francesco vinified from Chardonnay grapes with intense, tropical aromas, soft in taste suitable for a good aperitif.
Red wines
Briccoforno Piedmont Bonarda DOC
Typical vine of these hills with ruby red color with violet reflections, intense and pleasantly spicy bouquet. Perfect throughout the meal.
Sulpiano Terre Alfieri DOCG Nebbiolo
This is a ruby red wine with orange highlights that tends to lose its tannicity with age.
It pairs perfectly with red meats, game and aged cheeses.
Briccoliberato Barbera d'Asti DOCG
This is one of the most representative wines of Piedmont with a ruby red color tending to garnet red with aging; intense and characteristic bouquet, dry quiet flavor, full-bodied.
It prefers important pairings such as: cheeses, game and red meats.
Barbera d'Asti DOCG Superiore La Rabina
A wine with an intense ruby red color; on the palate it is smooth, balanced with good structure, the bouquet recalls hints of cherry, plum and dark berries.
It pairs excellently with important first courses, meat dishes, game and aged cheeses.
Produced Wines
Barbera d'Asti DOCG Briccoliberato
Barbera d'Asti Superiore DOCG La Rabina Terre Alfieri Arneis DOCG Briccofiorito Piemonte Bonarda DOC Briccoforno Terre Alfieri Nebbiolo DOCG Sulpiano Vino bianco varietale Chardonnay Francesco
Vineyards Location
Cisterna d'Asti
Agricultural Method
Traditional
Visits & Tastings
It is led by a family member and begins with a walk through the vineyard
The small winemaking cellar occupies a single room.
The visit to the winery lasts about 1 hour and costs € 15.00/person.
Small groups up to a maximum of 25 people are preferred.
Accompanying the wines: bread, breadsticks, cheeses, cured meats from local producers
Wines for tasting
Barbera d'Asti DOCG Briccoliberato
Terre Alfieri Arneis DOCG Briccofiorito
Piedmont Bonarda DOC Briccoforno
Terre Alfieri Nebbiolo DOCG Sulpiano
White wine varietal chardonnay Francesco
Although buying wine in bulk constitutes an ancient but still current ritual, five labels can be tasted and purchased at the winery: Bonarda, Barbera, Nebbiolo, Arneis and Chardonnay.
Tasting Price
Starting at 10€
Their work
The winemaking processes for red and white wines are explained on the farm
Generations have passed since Grandfather Antonio used to deliver grapes to the Social Winery, keeping a few bottles for family and friends.
Treatments to maintain the health of the vines are very targeted and limited. The philosophy is simple: respect for nature, the land and the environment.
Between the rows of the Bricco Forno and Briccoliberato Vineyards, it is possible to witness the usual work and understand how soil type, climate, and soil texture characterize the wines of the area.
The Arts and Crafts Museum
The Castle of Cisterna d'Asti dominates the hamlet of San Matteo where the company is based. Inside, objects from the material culture and history of Piedmont
Prices & Services
The wines are all available for purchase at the winery at advantageous prices
The production
Barbera d'Asti DOCG Briccoliberato - 6,50 €
Barbera d'Asti Superiore DOCG La Rabina - 8.50 €8.50
Terre Alfieri Arneis DOCG Briccofiorito - 7,00 €7,00
Piedmont Bonarda DOC Briccoforno - 6.00 €6.00
Terre Alfieri Nebbiolo DOCG Sulpiano - 9,50 €
Chardonnay Francesco varietal white wine - 6.50 €
The wines are also marketed in demijohns of 54, 34 liters and Bag-in-Box of 5 and 10 liters with direct delivery by the winery in Piedmont and Aosta Valley or by express courier for all other areas.
Services
Pets Allowed Direct Sales Parking Lot Garden
Accepted Payments
Visa / Cartasi Mastercard American Express Diners ATM / Bancomat Satispay Bank Transfer Cash
Fraz. San Matteo Fondo 1, 14010 Cisterna d'Asti
Discover ↝




SP241, 9, 12066 Monticello d'Alba CN, Italia
Discover ↝

Via Evaldo Cassinelli, 1 12050 Castagnito
Discover ↝

Via Roma, 3, 12040 Baldissero D'alba CN, Italia
Discover ↝
For information and reservations fill out the following form, you will be contacted as soon as possible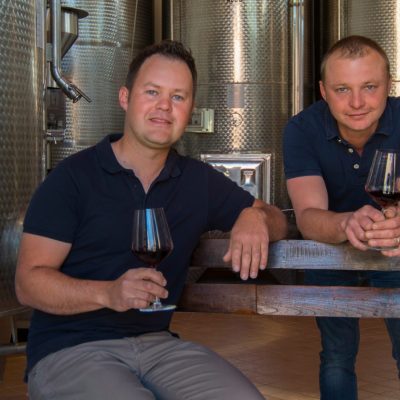 Business Hours
9:30 → 13:00
14:30 → 19:00