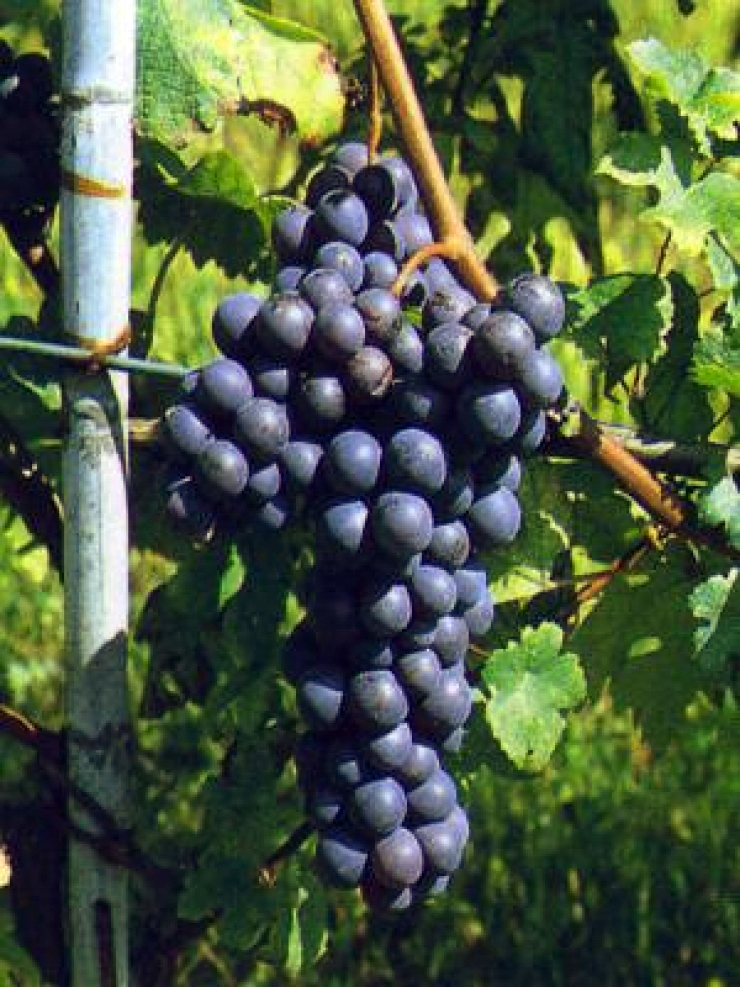 DOC Verduno Pelaverga
(d.o.c. decreto 20/10/1995)
Small Pelaverga vine originated in a small zone comprising the district of Verduno and parts of the districts of La Morra and Roddi.
The result of its vinification is a pleasing and particular wine that obtained the DOC recognition in 1995.
The regulations impose that Verduno or Verduno Pelaverga presents the following characteristics when it is released for marketing:
Colour
Fairly intense ruby red with cherry or violet reflections.
Bouquet
Intense, fragrant, fruity and spicy.
Flavour
Dry, refreshing, velvety and harmonious.
Minimum total alcoholic content by volume: 11%;
Minimum total acidity: 4,5‰;
Sugar-free extracts: 18 g/litre.
Towns
where it's produced
DOC Verduno Pelaverga: Vines
The DOC Verduno Pelaverga is a single varietal wine, and therefore can be made exclusively by Pelaverga grapes
In the Province of Cuneo, this vine is grown near Saluzzo and around the town of Verduno. Pelaverga from Verduno, known as "Pelaverga Piccolo" is a sturdy vine with a good output. The bunch is medium to large, cone or pyramid shaped, and sparse with bluet-violet grapes. The wine produced is ruby red in colour with violet highlights, and... you can read more about Pelaverga here.
Recipes
to pair with DOC Verduno Pelaverga