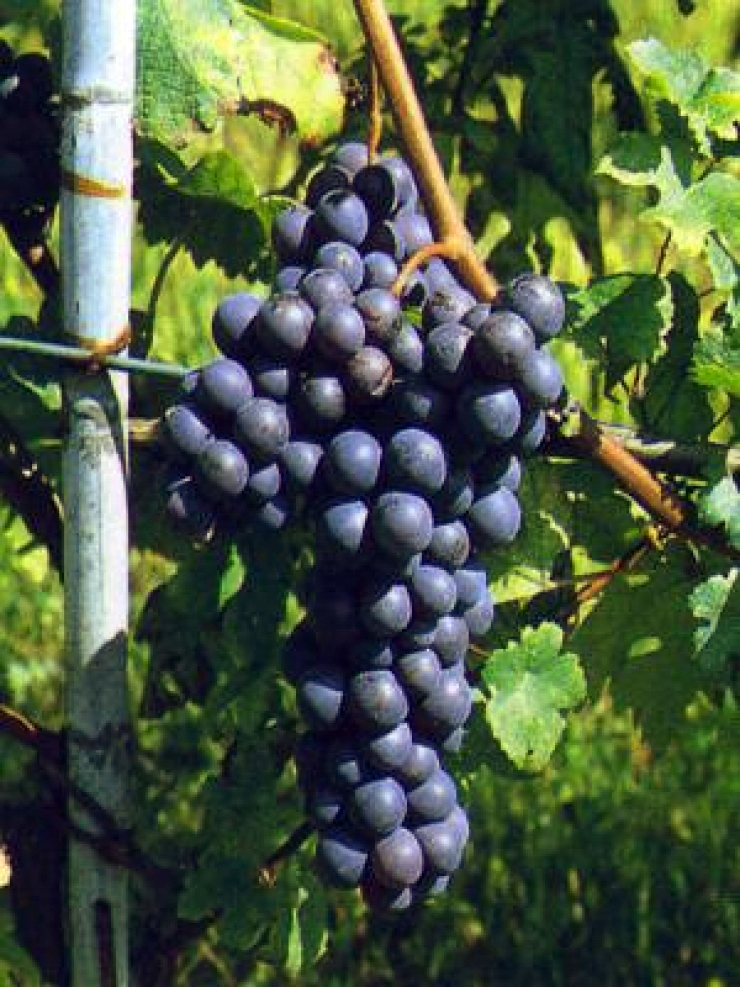 DOC Verduno Pelaverga
(d.o.c. decreto 20/10/1995)
Small Pelaverga vine originated in a small zone comprising the district of Verduno and parts of the districts of La Morra and Roddi.
The result of its vinification is a pleasing and particular wine that obtained the DOC recognition in 1995.
The regulations impose that Verduno or Verduno Pelaverga presents the following characteristics when it is released for marketing:
Colour
Fairly intense ruby red with cherry or violet reflections.
Bouquet
Intense, fragrant, fruity and spicy.
Flavour
Dry, refreshing, velvety and harmonious.
Minimum total alcoholic content by volume: 11%;
Minimum total acidity: 4,5‰;
Sugar-free extracts: 18 g/litre.
Winery

— Serralunga d'Alba —