Alba — biblioteca G. Ferrero
Playing with Roald Dahl
Un laboratorio animato in inglese per bambini dai 6 agli 11 anni partendo da alcuni dei libri più famosi scritti da Dahl
from Wednesday
31 May 2023
at 17:00
to Wednesday
31 May 2023
at 18:00
La Biblioteca civica G. Ferrero propone un nuovo laboratorio dedicato ai bambini dai 6 agli 11 anni in collaborazione con l'associazione DonChisciotteSiamoNoi: "Playing with Roald Dahl".
Un percorso strutturato in diversi appuntamenti che uniscono la lingua inglese al gioco della drammatizzazione, partendo da alcuni dei libri più famosi scritti da Dahl.
Le storie di Matilda, Le streghe e Il GGG, insieme alle poesie tratte da Versi perversi e Sporche bestie, saranno il punto di partenza dei quattro pomeriggi in cui i bambini ascolteranno una lettura animata per poi essere coinvolti in prima persona in attività divertenti di gioco e di espressione corporea.
Mercoledì 31 maggio
Alle ore 17:00 il laboratorio sarà a tema Il GGG, uno tra i più famosi romanzi dell'autore.
La storia di una strana amicizia tra un gigante gentile e una bambina.
Dopo la lettura andiamo alla scoperta dei sogni dei bambini e del loro potere di cambiare il mondo.
Organized by
Biblioteca Giovanni Ferrero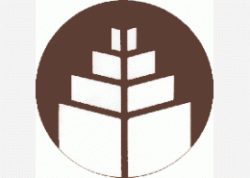 Begins
31 May 2023
at 17:00
Ends
31 May 2023
at 18:00
How to participate
Partecipazione gratuita
Prenotazione obbligatoria su sito.
Indirizzo: Biblioteca civica "G. Ferrero" di Alba, Via Vittorio Emanuele, Alba, CN, Italia