Cuneo — Cortile La Guida
Mirabilia: Vu
VU è un performance d'artista, uno spettacolo originale e visionario il cui umorismo caustico innesca sistematicamente l'ilarità del pubblico
from Sunday
03 September 2023
at 16:00
to Sunday
03 September 2023
at 19:50
Compagnia:
Sacekripa (FR)
Genere:
Circo contemporaneo
Pubblico consigliato:
10+
Lingua:
Spettacolo senza testo
Durata:
50 minuti
Di e con:
Etienne Manceau
occhio esterno:
Sylvain Cousin
Produzione:
Cie Sacékripa
Co-produzione e residenze:
Pronomade(s) en Haute Garonne, Centre National des Arts de la Rue /Le Samovar, Bagnolet / Quelques p'Arts… Centre National des Arts de la Rue et de l'EspacePublic
Supporto:
CIRCa, Pôle National des Arts du Cirque, Auch / La Petite Pierre, Jegun /l'Espace Catastrophe, Centre International de Création des Arts du Cirque, Bruxelles / LaGrainerie, Balma.Le Lido, Centre Municipal des Arts du Cirque de Toulouse / l'Eté de Vaour
Illustrazione:
Etienne Saglio
Vu
VU è un performance d'artista, uno spettacolo originale e visionario il cui umorismo caustico innesca sistematicamente l'ilarità del pubblico.
Questo spettacolo silenzioso descrive scherzosamente piccole ossessioni quotidiane e con queste costruisce un universo incredibile, che finisce per far "esplodere la pentola".
Qui lo spettacolo ci porta oltre i limiti, in un crescendo magnifico quanto inaspettato, trasformandosi in una irresistibile lezione magistrale di teatro.
Mirabilia 2023
"Water of Love", questo il titolo della XVIIma edizione ideata e organizzata dall' Associazione IdeAgorà con la direzione artistica di Fabrizio Gavosto.
Il Festival sarà a Cuneo dal 30 agosto al 3 settembre 2023 preceduto da tappe On the Road a Savigliano, Alba, Vernante e Busca con un'anteprima straordinaria a Cuneo, sabato 8 luglio.
235 repliche, 52 location, decine di eventi, incontri, laboratori e masterclass oltre 50 Compagnie attese da Italia, Francia, Spagna, Portogallo, Olanda, Bosnia ed Erzegovina, Brasile, Cile 10 le Prime assolute o nazionali, questo il cartellone dell'edizione 2023.
Organized by
Festival Mirabilia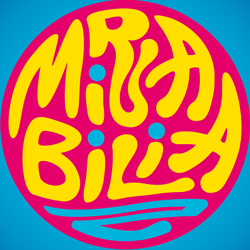 Begins
03 September 2023
at 16:00
Ends
03 September 2023
at 19:50
How to participate
Biglietti
15,00 € intero
11,00 € ridotto
Orari repliche:
16:00, 19:00
Info prezzi e abbonamenti sul sito della manifestazione.
Indirizzo: Via Antonio Bono, 5, 12100 Cuneo, CN, Italia