Busca — Piazza Diaz
Mirabilia: Tra le scatole
Uno spettacolo in bilico tra giocoleria e corda molle, che accompagnerà il pubblico a seguire il capitombolo di un personaggio sballottato tra situazioni in continuo inciampo
from Saturday
26 August 2023
at 10:00
to Saturday
26 August 2023
at 11:00
Compagnia Giulio Lanzafame, Italia
Genere: circo
Pubblico consigliato: tutti
Lingua: italiano
Durata: 40 minuti
Di e con Giulio Lanzafame
Tra le scatole
Uno spettacolo in bilico tra giocoleria e corda molle, che passando tra le strade dell'acrobatica accompagnerà il pubblico a seguire il capitombolo di un personaggio sballottato tra mondi e situazioni in continuo inciampo.
Mirabilia 2023
"Water of Love", questo il titolo della XVIIma edizione ideata e organizzata dall' Associazione IdeAgorà con la direzione artistica di Fabrizio Gavosto.
Il Festival sarà a Cuneo dal 30 agosto al 3 settembre 2023 preceduto da tappe On the Road a Savigliano, Alba, Vernante e Busca con un'anteprima straordinaria a Cuneo, sabato 8 luglio.
235 repliche, 52 location, decine di eventi, incontri, laboratori e masterclass oltre 50 Compagnie attese da Italia, Francia, Spagna, Portogallo, Olanda, Bosnia ed Erzegovina, Brasile, Cile 10 le Prime assolute o nazionali, questo il cartellone dell'edizione 2023.
Organized by
Festival Mirabilia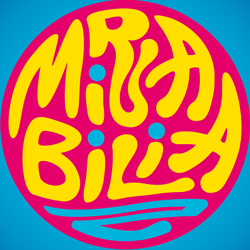 Begins
26 August 2023
at 10:00
Ends
26 August 2023
at 11:00
Indirizzo: Piazza Armando Diaz, Busca CN, Italia