Busca — Teatro Civico
Mirabilia: Sinfonia Clown
Da dove vengono i clown? Vengono da un posto molto lontano a mostrarci i nostri quotidiani fallimenti e ad insegnarci di nuovo la meraviglia e lo stupore
from Thursday
24 August 2023
at 20:30
to Thursday
24 August 2023
at 21:15
Accademia Internazionale di teatro di Roma
Genere: teatro di prosa
Pubblico consigliato: tutti
Lingua: italiano
Durata: 35 / 40 minuti
Regia: Silvia Marcotullio
Aiutoregia: Sebastiano Valentini
Sinfonia Clown
Da dove vengono i clown, con la loro piccola maschera e la loro anima nuda? Vengono da un posto molto lontano a mostrarci i nostri quotidiani fallimenti e ad insegnarci di nuovo la meraviglia e lo stupore.
I numeri strampalati di magia, i passi di danza, le note di una canzone, un'assurda tragedia e i versi di una poesia, tutto per loro è vero, tutto per loro è serio, le favole si possono riscrivere e il mondo si può cambiare.
Dove vanno i clown, quando indossano i loro grandi cappotti e attraversano il sipario? Vanno nel luogo dell'ingenuità e della libertà, vanno nel luogo che solo loro e gli innocenti conoscono
Mirabilia 2023
"Water of Love", questo il titolo della XVIIma edizione ideata e organizzata dall' Associazione IdeAgorà con la direzione artistica di Fabrizio Gavosto.
Il Festival sarà a Cuneo dal 30 agosto al 3 settembre 2023 preceduto da tappe On the Road a Savigliano, Alba, Vernante e Busca con un'anteprima straordinaria a Cuneo, sabato 8 luglio.
235 repliche, 52 location, decine di eventi, incontri, laboratori e masterclass oltre 50 Compagnie attese da Italia, Francia, Spagna, Portogallo, Olanda, Bosnia ed Erzegovina, Brasile, Cile 10 le Prime assolute o nazionali, questo il cartellone dell'edizione 2023.
Organized by
Festival Mirabilia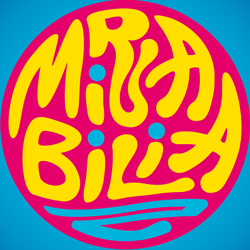 Begins
24 August 2023
at 20:30
Ends
24 August 2023
at 21:15
Indirizzo: Teatro Civico di Busca, Vicolo del Teatro, Busca, CN, Italia