An extraordinary event to mark International Bee Day, against the backdrop of nature in the midst of its spring explosion, the world of bees and their essential and irreplaceable role in our ecosystem will be explored.
Route
The first part of the event is dedicated to the approximately 4.5-kilometer walk that will take place in the beautiful setting of the "Trail of Great Horizons."
Thanks to the experience of environmental hiking guide Mailing Pisano we will learn to recognize plants and flowers on the trail. The walk is suitable for everyone.
The World of Bees
In a second moment, lasting about 1h 15′, inside the garden of the Alpine house, we will be gently introduced to the world of bees and honey production by the beekeepers of La Morra.
At the end, a tasting of products from the company "Apicoltura Avìe" in La Morra will be offered.
Info
Hours: from 3:30 pm
Duration: about 2h 30′ (including 1h 15′ walking and 1h 15′ sitting in the garden of the alpine house)
Difficulty: low
Meeting place, starting and ending point: alpini headquarters, Fornace hamlet – free parking is available on site.
Appropriate clothing and footwear are recommended.
In case of rain, the walk will not take place; if in doubt, in case of expected bad weather, contact La Morra Events and Tourism.
Organized by
La Morra Eventi e Turismo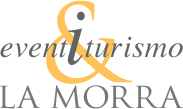 Begins
20 May 2023
at 15:30
Ends
20 May 2023
at 18:00
How to participate
10.00 € per person
Free: children 0 - 12
Reservation required
Indirizzo: Borgata Fornace, 50, La Morra, CN, Italia