"Fossils and Territories" brings dugong discoverer to Canelli.
May 20 Laura Nosenzo and Valter Barberis with Claudio Riccabone, musicians and curious children
A journalist who writes about fossils and a veterinarian who discovered a prehistoric dugong from the Po Sea: under the title "Nature and Culture in Scarrone Park," Canelli is preparing for an adventurous and curiosity-filled journey into paleontology.
An opportunity to talk about it was the presentation of Laura Nosenzo's book "Fossils and Territories. Extraordinary Discoveries in the Asti Hills," a volume that thrills adults and entertains children, published in 2022 by Araba Fenice and Distretto Paleontologico dell'Astigiano e del Monferrato.
On Saturday, May 20, at 5 p.m., in the courtyard of the Civil Defense at 189 Alba Street, the author will talk with geologist Claudio Riccabone about the legacy left by the Po Sea to the Asti area.
While less rich in discoveries than the northern part of the province, the Southern Asti can also boast significant finds and especially an expert living fossil discoverer: Dr. Valter Barberis, a veterinarian in Canelli, who in Nice in 1984 found the remains of the dugong (alternative names: siren or sirenid) on the hill of Bricco Cremosina.
He will tell it himself, while the 3G children Of San Marzano Oliveto elementary school (Istituto Comprensivo di Canelli). They will bring the drawings made on the dugong, whose story they became very passionate about during a classroom meeting with Laura Nosenzo, Simona Scarrone, who leads Valle Belbo Pulita, and Memoria Viva president Mariapia Di Matteo.
The latter will moderate the meeting, during which the readings from "Fossils and Territories" will be alternated with musical comments, collected under the title "The Music of the Landscape," by Simona Scarrone, on flute, and Massimiliano Pinna, on piano, of the Zoltan Kodaly Music Association.
At the end of the meeting, with free admission, those who wish can walk through Scarrone Park, an example of the positive relationship between man and the environment-an important story.
Finally, it will be possible to visit, on the premises of the Civil Defense, the exhibition The Light… Beyond the Mud, which recounts what came out of the 1994 flood, including the expansion tank that houses Scarrone Park itself.
The event, which has the patronage of the Municipality of Canelli, involves the Civil Defense Association, Valle Belbo Pulita, Memoria Viva, Gigi Monticone Civic Library, Zoltan Kodaly Music Association, Canelli Comprehensive Institute and Nice-Canelli University of the Third Age.
Organized by
Memoria Viva Canelli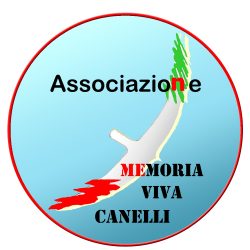 Begins
20 May 2023
at 17:00
Ends
20 May 2023
at 18:30
Indirizzo: Biblioteca Civica, Via Giovanni Battista Giuliani, Canelli, AT, Italia