Cuneo — Teatro Toselli
Mirabilia: Concerto pour deux clowns
Sono clown tradizionali o moderni? O sono piuttosto ciò che Henry Miller definì "poeti in azione"? Tutti resteranno a bocca aperta, commossi, divertiti ed incantanti dalla loro performance
from Saturday
02 September 2023
at 21:45
to Saturday
02 September 2023
at 23:00
Compagnia:
Les rois vagabonds (FR)
Genere:
Circo / clown
Pubblico consigliato:
Per tutti
Lingua:
Spettacolo senza testo
Durata:
70 minuti
Di e con:
Igor Sellem e Julia Moa Caprez
Supporto tecnico:
Sacha Pinget and Florian Euvrard
Produzione:
Les Rois Vagabonds
Partner:
Région Franche Comté, Département du Jura, Commune de Chaux des Crotenay
Residenze:
La vache qui rue, la caille qui rit, G.A.E.C. Auxp'tits bonheurs, Théâtre Montansier Recipient of the audience award "Prix du Public" Avignon OFF Festival, 2013 | Vivaldi, Strauss and Bach are on the programme… but the musicians are clowns.
Illustrazione:
Etienne Saglio
Concerto pour deux clowns
I Les Rois Vagabonds sono clown tradizionali o moderni? O sono piuttosto ciò che Henry Miller definì "poeti in azione"?
In ogni caso, ci dànno ali con le quali stare in compagnia per un po' condividendo un pezzo di viaggio.
Questi due clown non vogliono farci ridere. Il naso rosso, il cerone bianco i costumi eccentrici sono solo un modo per mettere a nudo la loro anima. Mimo, acrobatica, musica e pochissime parole: Les Rois Vagabonds parlano un linguaggio universale.
Tutti resteranno a bocca aperta, commossi, divertiti ed incantanti dalla loro performance.
Mirabilia 2023
"Water of Love", questo il titolo della XVIIma edizione ideata e organizzata dall' Associazione IdeAgorà con la direzione artistica di Fabrizio Gavosto.
Il Festival sarà a Cuneo dal 30 agosto al 3 settembre 2023 preceduto da tappe On the Road a Savigliano, Alba, Vernante e Busca con un'anteprima straordinaria a Cuneo, sabato 8 luglio.
235 repliche, 52 location, decine di eventi, incontri, laboratori e masterclass oltre 50 Compagnie attese da Italia, Francia, Spagna, Portogallo, Olanda, Bosnia ed Erzegovina, Brasile, Cile 10 le Prime assolute o nazionali, questo il cartellone dell'edizione 2023.
Organized by
Festival Mirabilia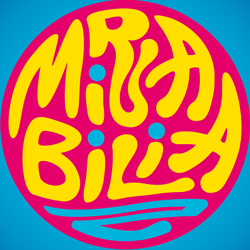 Begins
02 September 2023
at 21:45
Ends
02 September 2023
at 23:00
How to participate
Biglietti
20,00 € intero
15,00 € ridotto
Info prezzi e abbonamenti sul sito della manifestazione.
Indirizzo: Teatro Toselli, Via Teatro Giovanni Toselli, Cuneo, CN, Italia