Lower Langa
Bici
in Langa
Hikings And Outdoor in Alba
Business Hours
Tuesday → Friday
8:30 → 12:30 | 15:00 → 19:30

Saturday
8:30 → 12:30 | 15:00 → 19:0

Sunday
By appointment
Dedicated to all those who like to discover the area by bike, but for practical reasons do not have the opportunity to travel with their own.
Bici in Langa is a professional bicycle equipment rental service located in downtown Alba.
The goal is for everyone to discover the beauty of the roads and places of the Langhe, recognized as a UNESCO heritage site since 2014, in a slow and open-air way, to enjoy as much as possible of what the area offers.
Pickup and delivery
By booking your bike online, you can choose whether to pick it up at the store in Alba, 93 Corso Piave, or receive it directly at your hotel.
Personalized service that is sure to leave you satisfied.
Products
Bici in Langa offers two types of bicycles: choose according to the type of use you intend to make of them!
The Bianchi Sprint, is a professional bicycle with a lightweight and durable carbon frame, Shimano components that ensure reliability, precision and durability.
Sprints are designed for riding long distances, designed to keep the cyclist in an optimal position.
The Atala B-Cross A7.1, lightweight and with a sporty stance, for those who want to enjoy cycling without exerting excessive effort.
BOSCH motor makes pedaling smooth, natural and quiet, offering as much as 100 km of range, thanks to its lithium-ion battery fully rechargeable in just 4 hours.
The Cannondale Adventure 3.1 turns every outing into an adventure. Extremely comfortable, it allows you to get in and out of the saddle with confidence thanks to the aluminum step-through frame.
Its powerful pedal assist allows you to conquer any climb. Simple, ready and fun. It is equipped with lights, fenders and rear rack. Autonomy of up to 120 km.
The bikes are highly customizable: you can choose the frame size, the type of pedals, whether to add a helmet, jersey, gel seat cover, or sat nav.
In addition, for every bicycle rented, you will receive a free water bottle: hydration is essential when riding on two wheels!
Bianchi Sprint
TYPE: Road
BRAND: Bianchi
MODEL: Sprint
FRAME: Carbon
GEAR: Shimano Tiagra 10v
GEAR: 11/30
RIMS/WHEELS: Shimano Wh-R501
Atala B-Cross A7.1
TYPE: Assisted Pedaling
BRAND: Atala
MODEL: Atala B-Cross A7.1
FRAME: Aluminum
CHANGE: 12 v.
BRAKES: Hydraulic disc brakes
BATTERY: 500 Wh
FRAME SIZES AVAILABLE: XS - S - M - L - XL
Cannondale Adventure 3.1
TYPE: Assisted Pedaling
BRAND: Cannondale
MODEL: Adventure 3.1
FRAME: Aluminum
CHANGE: 9 v.
BRAKES: Hydraulic disc brakes
BATTERY: 400 Wh
FRAME SIZES AVAILABLE: S - L
Extra services
More than just a rental: along with the bike, request an experienced companion!
Travel carefree, with the assurance that you will enjoy the Langhe and all the splendor of this UNESCO heritage site to the fullest.
With extra services, you can enjoy a unique experience in the utmost comfort.
Bike companion
In addition to the two-wheelers, you can book theescort, a licensed and certified guide who will accompany you and your group through the Langa hills.
This guide will take you to the most characteristic places, telling you about the peculiarities of the area and promptly answering any of your questions or curiosities!
Free parking
You can leave your car in thelarge free parking lot in front of the drop-off point and set off on a carefree adventure.
Torto Cycles
Bici in Langa is the brainchild of Torto Cicli, a high-end bike and material store where the purchase is the first moment of a long relationship with the customer.
Prices & Services
Rent your bike and explore the Lange!
Road bike rental
1 day: €38.00
2 days: €75.00
3 days: €110.00
4 days: €140.00
5 days: €160.00
6 days: €170.00
1 week: €180.00
E-bike rental
1 day: €40.00
2 days: €78.00
3 days: €115.00
4 days: €147.00
5 days: €168.00
6 days: 178.00 €.
1 week: €189.00
Corso Piave, 93, 12051 Alba, CN, Italia
Discover ↝




Castello Comunale Falletti di Barolo, Piazza Falletti, Barolo, CN, Italia
Discover ↝

Via Ferrero, 1, 12060 Novello CN, Italia
Discover ↝

SP157, 19, 12060 Grinzane Cavour CN, Italia
Discover ↝

Località Bricco del Gallo, Sinio, CN, Italia
Discover ↝
Bici
in Langa
Hikings And Outdoor in Alba
Bici
in Langa
Hikings And Outdoor in Alba
For information and reservations fill out the following form, you will be contacted as soon as possible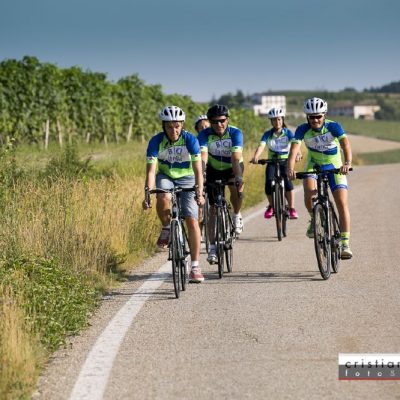 Business Hours
Tuesday → Friday
8:30 → 12:30 | 15:00 → 19:30

Saturday
8:30 → 12:30 | 15:00 → 19:0

Sunday
By appointment